Kristen Stewart: I Was 'Frightened A Lot' By Fame But Now It's Great
Kristen Stewart is one of the most interesting and unique actresses working in Hollywood today. From her start as a child actor to her career-defining role in the Twilight series, Stewart has consistently chosen roles that challenge and inspire her.
Still, it is her personal life that often ends up getting discussed the most, and her romances have become the subject of heated tabloid speculation. While Stewart used to be very reticent to discuss her personal life, in recent years, she has started to open up more.
Recently, Stewart sat down with Variety to discuss why and how she changed her perspective on fame and sharing information with her fans.
How did Kristen Stewart become famous?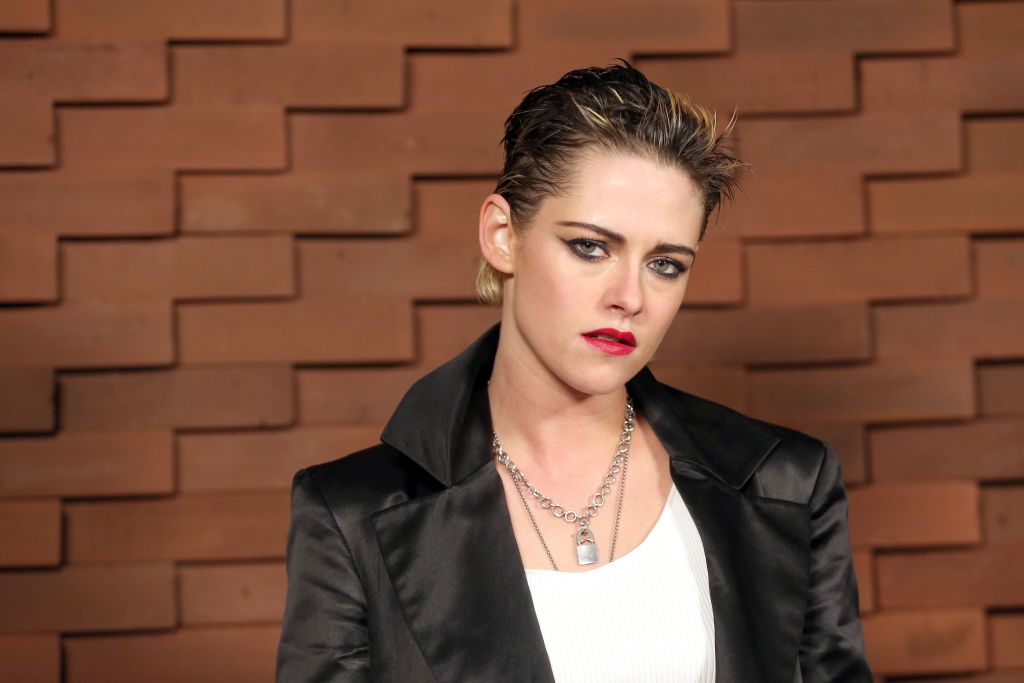 Born in 1990, Stewart was raised in a family that worked in the entertainment industry. Her father worked as a stage manager and producer, while her mother was a script supervisor.
Stewart started her career as an actress very early, auditioning for television and film roles before she turned ten. Her early films included Panic Room, opposite Jodie Foster, and Cold Creek Manor. In addition to her successful string of dramatic appearances, she claimed starring roles in some films designed for younger audiences: Catch That Kid, with Max Thieriot, and Zathura: A Space Adventure.
Stewart's future was changed forever when she was cast as Isabella Swan in the Twilight series. Based on a highly successful series of books, the movies catapulted Stewart and her co-star, Robert Pattinson, to international fame. While some critics panned Stewart's acting in the films, calling her "flat" and "deadpan," fans loved the movies and the young actors featured in them.
After appearing in the three Twilight movies, Stewart moved on to other independent projects, creating her own path in the difficult world of Hollywood. Still, the focus for many had already shifted from her acting to her troubled personal life.
Kristen Stewart's romantic relationships
Stewart not only achieved a whole new level of fame when she starred in Twilight — she met the first great love of her life. Stewart and her co-star, Pattinson, started dating while working on the first film. Fans and media outlets alike became obsessed with the pair and wanted to know every detail about their romance. Still, Stewart remained mum about their relationship and rarely spoke out about it to any magazine or news organization.
In 2012, Stewart was dating Pattinson when she became embroiled in a tabloid scandal. Stewart was reported to be having an affair with her Snow White and the Huntsman director: Rupert Sanders. The fallout for both Sanders and Stewart was swift and intense.
Stewart issued a public apology to Pattinson, which is notable for being one of the only times she publicly spoke about their romance. In spite of her apology, the damage was done, and Stewart and Pattinson ultimately went their separate ways.
Why does Kristen Stewart think that fame is 'great' now?
These days, Stewart is reportedly dating screenwriter Dylan Meyer, after an on-again-off-again relationship with model Stella Maxwell. Although Stewart might have been reluctant to share any details about her past relationships, she's much more comfortable talking to media and fans now.
In her August 2019 interview with Variety, Stewart discussed how she used to be frightened by fame when she was younger, mostly because she was "unsure" of herself. She admitted that she used to feel as though she had to protect herself by being very guarded. These days, she's definitely "not hiding" and feels as though certain parts of fame are "great."
While Stewart stated that she might not be ready to start a public Instagram page just yet, she's in a place now where she likes having interaction and an open line of dialogue with the public.