Kristen Stewart's 'Charlie's Angels' Salary Revealed
If you haven't paid attention to Kristen Stewart's film career since she concluded the Twilight franchise, you've missed some good movies she's acted in. While most of those have been of the independent variety, she still isn't afraid to take on a mainstream project when it means a bigger payday.
Starting with Clouds of Sils Maria, Stewart stuck with various character pieces and not the action blockbusters we thought she'd do on a regular basis. Now that she has a lot of those smaller films out of her system, she's apparently looking at bigger films again this year and next.
Another Charlie's Angels reboot is in the works with Stewart top-billed. The salary she's asking for it removes her from the indie pay grade.
It might take a while for Kristen Stewart to scale her salary back up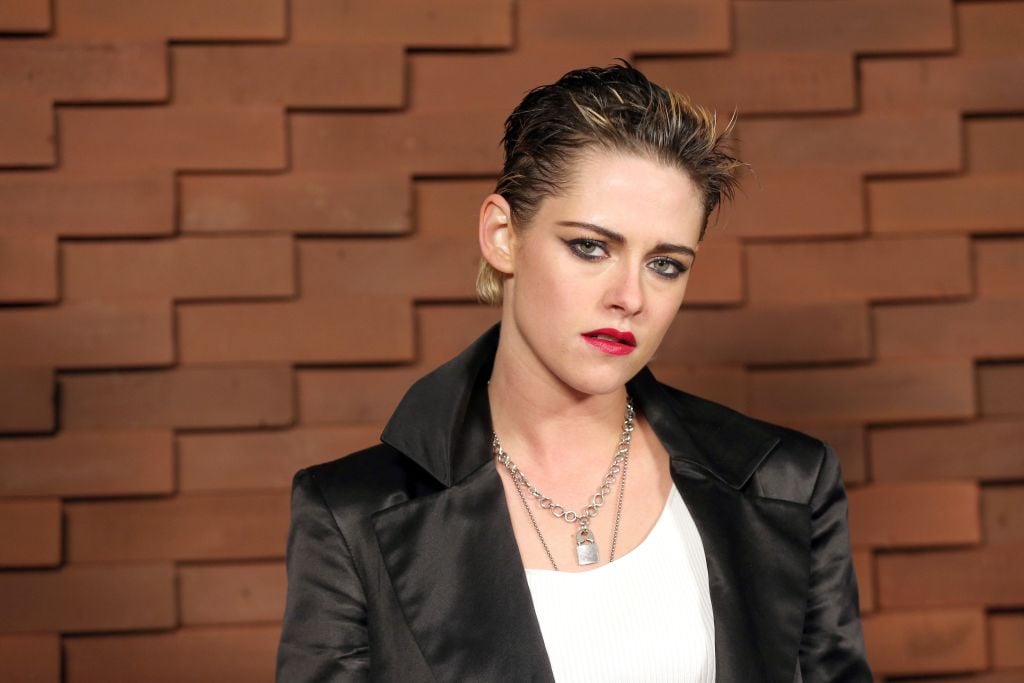 Back when Stewart did the Twilight films, she earned a total of $25 million for doing all five movies in the series. No wonder she could afford to do small, indie films for the last five years, even if it likely wasn't by choice.
She might have faced some stereotyping, hence why she ended up doing independent film to prove her acting skills to naysayers. After doing this since 2014, you could say she's paid some dues and ready for bigger salaries.
With a total net worth of $70 million, some might think she'd never have to worry about doing a blockbuster again. This total could dwindle over time if she doesn't start taking in more for her movie efforts.
For Charlie's Angels, she's asking for a salary considered the low end of the A-list.
How does Kristen Stewart's salary compare to her peers?
According to Variety, Stewart's asking price for Charlie's Angels nestled her in between Martin Lawrence (at $6 million) and Ben Affleck (at $8 million). Stewart is going to receive $7 million for the above film, which shows us she's about to place herself in better financial contention.
Of course, most of those in the $20 million club are all male actors like Robert Downey, Jr. and Dwayne Johnson. Variety says Ryan Reynolds exceeds the last two at $27 million just for a recent Netflix project.
Whether Stewart can rise above the $10 million club will all be determined on how well Charlie's Angels performs. Since we've seen a couple of reboots over the last 20 years, would this film really be worth what they're paying the star?
If she can repeat what she did in Snow White and the Huntsman, perhaps she can remold herself into a female action star.
Is Kristen Stewart a good actress?
Those of you who saw Huntsman back in 2012 may remember how crazy Stewart's action scenes were. It's a wonder she wasn't seriously injured after attempting some of those sequences on her own.
At that point, everyone thought she was ready-made as an action star, no matter if maybe an insurance risk for her willingness to go all out.
No doubt it'll be a mountain to climb having a five-year break doing character studies and plunging back into intense action. How much action Charlie's Angels will have is still unknown, though Stewart is likely to earn her $7 million check.
To earn the real big bucks, you have to wonder if it means joining one of the superhero franchises.
Would Kristen Stewart work well in superhero films?
Imagining Stewart playing a character in the Marvel Cinematic Universe or for DC is more than a little tempting. She could really thrive there and potentially place her salary into the brackets where Gal Gadot and Emily Blunt are. Both of the latter have gone into action/fantasy/horror to achieve the paychecks you simply can't earn anymore doing Oscar-bait movies.
Charlie's Angels could end up being like a superheroine movie anyway if it takes off and branches into a new franchise. Don't necessarily count on this, considering the Elizabeth Banks produced the film and it was going to be released at three different times this year.