Kristin Chenoweth's Net Worth: What Does She Make as a Singer?
Kristin Chenoweth is an Emmy and Tony Award-winning actress, with appearances in film, on TV, and even on Broadway, where she originated the role of Glinda in the hit musical Wicked. She recently made headlines when the Tabernacle Choir at Temple Square announced that Chenoweth will be the featured guest artist and narrator of this year's annual Christmas concert.
What is Kristin Chenoweth's net worth? How much does she make as a singer? Here's what you need to know.
Kristin Chenoweth's net worth is impressive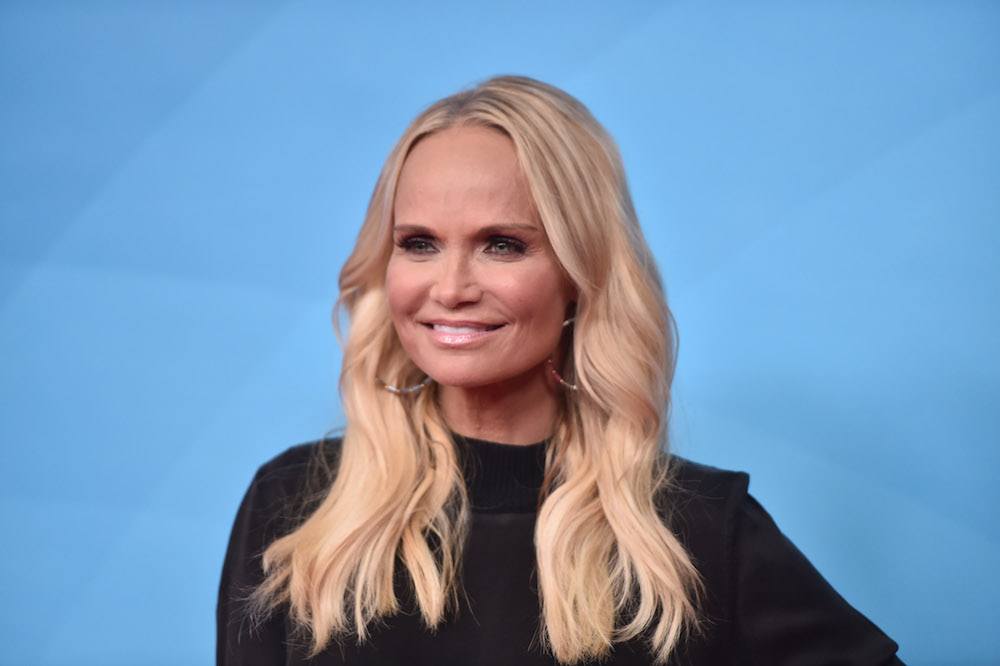 Celebrity Net Worth estimates Kristin Chenoweth's net worth at $16 million, and notes that she's accumulated her wealth through television roles and Tony Award-winning theater performances. The publication reports that she was first recognized for her role of Sally Brown in the 1999 production of You're a Good Man, Charlie Brown. She won a Tony Award for the role, and it secured her the role of Glinda in the 2003 musical Wicked. As Celebrity Net Worth explains, it was her role in Wicked that "catapulted her to prominence."
As the Deseret News explains, Chenoweth is "widely known for her work in musical theater." In addition to originating the role of Glinda in Wicked, she earned a Tony Award for her role as Sally Brown in You're a Good Man, Charlie Brown, won an Emmy for her role on Pushing Daisies, received Emmy and People's Choice Award nominations for her role on Glee, and also appeared on The West Wing and The Muppets.
Her salary varies widely, even on Broadway
Chenoweth's salary seems to vary widely from job to job. But Page Six learned that when Kristin Chenoweth made her first million dollars, she made a purchase that would make any pet owner smile. "With my first money I bought Madeline, my gorgeous little Maltese, who's named for my idol Madeline Kahn," Chenoweth explained. "And I bought a pink doggy car set. Maddie likes the front seat with the window down."
Playbill notes that "Salaries of above-the-title stars like [Nathan] Lane and [Kristin] Chenoweth vary greatly and are usually kept under wraps by both the performers and their producers." The New York Post estimated that both Chenoweth and her Wicked costar Idina Menzel were said to have each made more than $20,000 per week when performing in the hit musical. However, in 2011, it was reported that she didn't break the $100,000 threshold for her musical theater season.
She chose her career over marriage
Bustle reports that Kristin Chenoweth is a self-proclaimed "runaway bride." She's been engaged three times — most recently calling off her engagement to Dana Brunetti in 2014 — but never went through with marriage. And she told Bustle that she doesn't regret choosing her career over marriage, spending her time on tour, filming movies, working on TV shows, performing on Broadway, or recording albums.
"You can always look at a friend's life and say the grass is always greener," Chenoweth explained. "They've got the family, they've got the kids, they've got what seems like the perfect life. But, I guarantee you they look at me and say: 'She can pick up and go, she's doing what she loves.' The grass is always greener." She also added that "if you want to be good at what you do, you have to work at it, you have to study. That is a sacrifice."
Chenoweth once told Redbook, "Where I grew up in the Bible Belt, people went to college, got married, and had kids. That's just what they did. But I knew that my path, and my journey, and my purpose was different than doing that right then." She also said, "The man that comes into my life has to understand that I'm a busy woman, and that's not for everybody."
She's not the first star to join the Tabernacle Choir for the Christmas concert
Deseret News notes that the upcoming Christmas concert continues a decades-long tradition. However, this will the choir's first time performing Christmas music under its new name, The Tabernacle Choir at Temple Square, following its name change from the Mormon Tabernacle Choir in October.
Inviting guest artists to participate in the concert is also a longstanding tradition. As LDS Living reports, many famous guests have performed with the Tabernacle Choir over the years. Gladys Knight, Angela Lansbury, Walter Cronkite, Edward Herrmann, Natalie Cole, Jane Seymour, Tom Brokaw, John Rhys-Davies, and even Sesame Street characters have taken the stage with the choir.
Read more: Completely Bizarre Addictions Celebrities Admitted to Having
Check out The Cheat Sheet on Facebook!