Kristina Schulman's Scathing Accusations Against Caelynn Miller-Keyes Were Allegedly Cut From the 'Bachelor in Paradise' Reunion
This season of Bachelor in Paradise was more dramatic than ever before. We saw love flourish with some couples, like Dylan Barbour and Hannah Godwin as well as Caelynn Miller-Keyes and Dean Unglert. But prior to Miller-Keyes getting involved with her current love interest, we can't forget all of the drama that went down with her and Blake Horstmann.
Horstmann has made a name for himself as one of the flirtiest eligible bachelors on the beach. And after having romantic relations with both Miller-Keyes and Kristina Schulman, it was clear the two women didn't like each other. There may be more to their story, however, as there are claims that Schulman accused Miller-Keyes of other wrongdoings during the BiP reunion, though it appears it never aired.
Both Caelynn Miller-Keyes and Kristina Schulman were with Blake Horstmann at Stagecoach Festival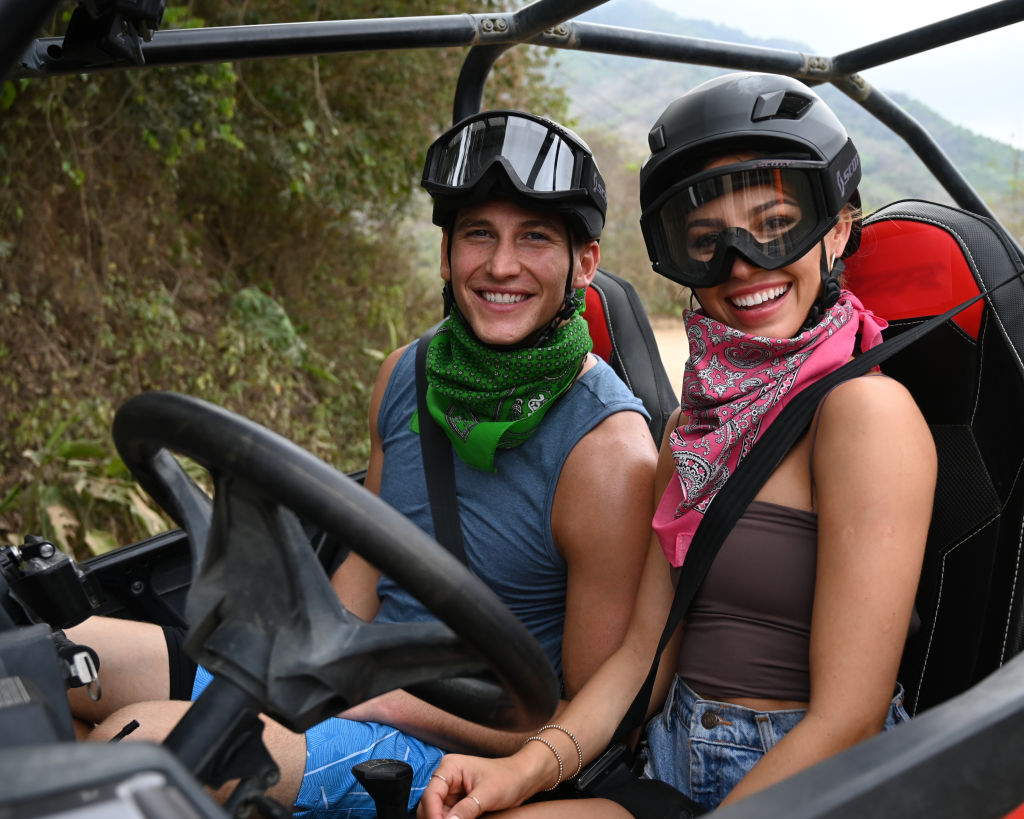 Stagecoach Festival is getting more attention than ever thanks to Bachelor in Paradise. It was revealed on the show that Kristina Schulman had a friends-with-benefits situation with Blake Horstmann that carried into their time together at Stagecoach. To Schulman's dismay, however, she found out that Horstmann also had sexual relations with Caelynn Miller-Keyes at the same festival. "When we were at Stagecoach together, he spent the night… I come to find out a month later he was with Caelynn, and I was really hurt by that," Entertainment Tonight reminds us Schulman said during the BiP reunion.
As for Miller-Keyes, she thought Horstmann was serious about a relationship with her, and she claims they even discussed skipping Paradise altogether. Unfortunately, she later found out that Horstmann was also in contact with Hannah Godwin and possibly Tayshia Adams. And Horstmann later released private texts between him and Miller-Keyes in an attempt to clear his name of any wrongdoing.
Schulman said Miller-Keyes had relations with another one of her exes at Stagecoach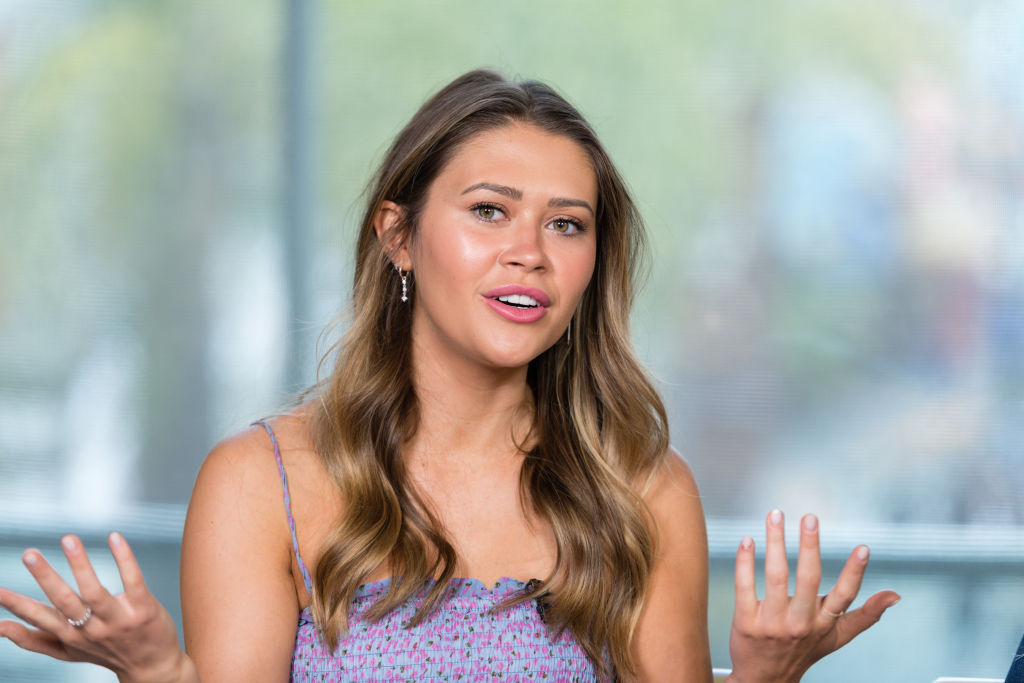 Schulman and Miller-Keyes seemingly never got along because of Horstmann, but according to Cosmopolitan, there's a lot more to the story. The publication notes Schulman spoke to Entertainment Tonight and claimed Miller-Keyes hooked up with another one of Schulman's exes while at Stagecoach. "I don't want to mention who it is, just because it's not relevant. I just wanted to say what my situation was with Caelynn, and it wasn't that I just disregarded her from the get-go. It was a little bit more personal and she did it personally," Schulman said.
Schulman maintains that she doesn't hate Miller-Keyes, however. Rather, she's completely indifferent toward her. "I just told Caelynn from the moment I saw her that I'm indifferent about her. I just didn't trust her intentions when she was on Colton [Underwood's] season and I was indifferent," Schulman said in her interview.
There was allegedly a confrontation between Schulman and Miller-Keyes that went un-aired
Cosmopolitan notes Schulman and Miller-Keyes exchanged some words over Miller-Keyes allegedly hooking up with another one of Schulman's exes during the BiP reunion. Sadly for fans, it never aired. And Twitter blew up about it.
"I just read that Kristina apparently called Caelynn out for being a hypocrite about Stagecoach on the reunion and the producers seemed to cut the whole segment out. They really doing their best to keep Caelynn from looking bad huh… ??" one Twitter user posted. Another added, "Boy, they cut out the part about Caelynn sleeping with the guy Kristina took to Stagecoach (not Blake) …."
Reality Steve also chimed in with what he knows. "Caelynn doesn't deny hanging out with him there, and Kristina chimes in that multiple people saw them making out," the reality TV spoiler tweeted.
Will we ever get Miller-Keyes' side of the story? Probably not, as she's busy making her romance work with Dean Unglert. But inquiring minds are certainly curious about what went down!
Check out Showbiz Cheat Sheet on Facebook!