Krystal Nielson Admits Hannah Brown Was Hurt by Tyler Cameron Dating Gigi Hadid
Hannah Brown didn't pick Tyler Cameron on The Bachelorette, but she still hoped they could get together after the show. He is now dating Gigi Hadid and Brown joined the cast of Dancing with the Stars.
Krystal Nielson revealed how Brown is dealing with Cameron moving on after the show. Find out what she said and more.
Hannah Brown asked out Tyler Cameron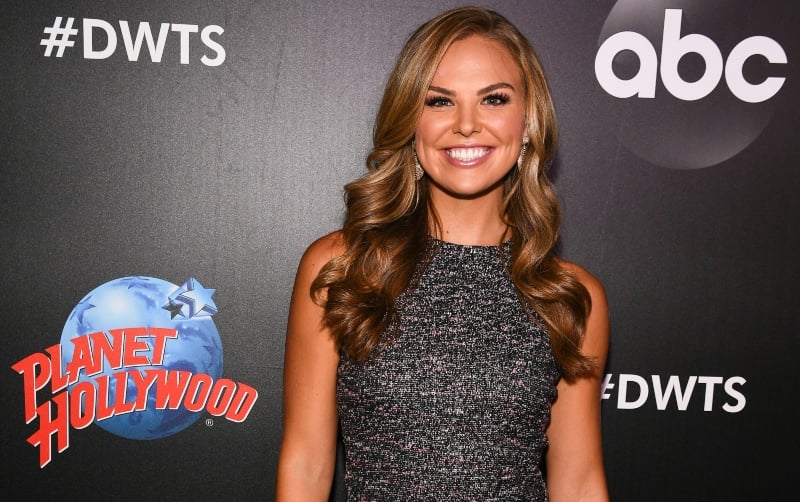 Brown's season ended with her picking Jed Wyatt, but she didn't completely give up on love. She made it known that she wanted to keep in touch with Cameron on After the Final Rose by asking him out for drinks.
"It's only been two months ago, so my feelings just don't go away, but also we've both been hurt. I hurt him, I was hurt through that, and I was hurt through the relationship that I had," she told Entertainment Tonight.
She continued, "I think it's really important that if any type of relationship is going to happen for Tyler and I, that we hang out, and just see where we're at, and if that's friends, if it's more, I'm good with that."
There seemed to be hope for a reunion. Cameron was seen leaving her place in Los Angeles after he reportedly spent the night there.
He then started dating Gigi Hadid
Cameron seemed to be moving on by dating a famous model. He was seen with Gigi Hadid soon after his night with Brown.
They have been seen together multiple times since then. He also made it known that he is apartment hunting in New York where she lives.
"When you are in the public eye, you do have to just be respectful of each other. And yeah, I wish I would've got a little bit more than two days. But, you know, it is okay," Brown said on her podcast, Bachelor Happy Hour.
"He has every right to do whatever he wants because we were, you know, just hanging out, seeing where it goes. And I am completely fine with that," she said. "It was a little confusing, but he can do whatever he wants to and I know that I can, too. And I am going to continue going onward and upward."
Krystal Nielson said Brown felt hurt by Tyler
Krystal Nielson has kept in touch with Brown. She revealed how Brown felt after Cameron started dating Hadid.
"She felt a little hurt with Tyler," she said according to Entertainment Tonight. Chris Randone then said, "And still hurt with Jed [Wyatt]." She went on to talk about a conversation they had with the reality star.
"We had a big talk with her, and one thing that I realized in hanging out with Hannah is that everyone who would come up to her would just talk to her, but no one was asking her questions," said Nielson. "I told her, 'It's not easy.'"
She also gave her some advice. "[I told her], 'You don't need to be perfect. You don't need to be a strong woman to get through this with Tyler. It's OK to open up your heart and share you're hurt and struggling," said Nielson.
Brown has been open about struggling after the show. Soon fans will be able to see her compete on the new season of Dancing with the Stars.