'KUWTK': Behind Khloe Kardashian and Tristan Thompson's Drama at True's Birthday Party
Khloe Kardashian faced a devastating blow when boyfriend Tristan Thompson cheated on her with her sister's best friend, Jordyn Woods. To complicate matters, Kardashian has had to move on from the scandal in order to co-parent their daughter, True. That meant inviting Thompson to True's birthday party, just weeks after the infidelity.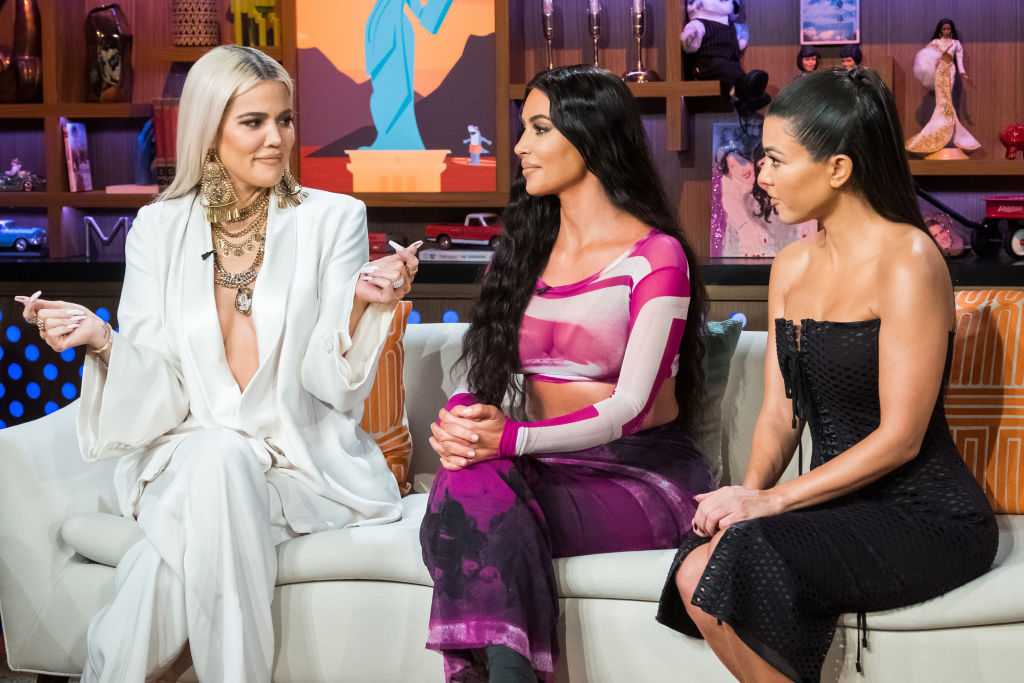 The birthday party was awkward
Fans were surprised that Kardashian invited Thompson to the birthday party given the heartbreaking cheating scandal, but the reality star wanted to include True's father in the celebration.
It was a mature move on Kardashian's part, but not without some major awkwardness, which fans spotted in one moment shared on social media. The video showed Kardashian holding True and talking with guests as Thompson attempted to hold his daughter.
The reality star's body language was revealing, as she seemed to block him from reaching out to hold True, pivoting her body away to talk to other people and ignoring Thompson.
KUWTK reveals how Kardashian handled the reunion
In a preview for the upcoming season of Keeping Up With the Kardashians, fans get a behind-the-scenes look at how Khloe dealt with having Thompson there.
The reality star explains, "My life is filled with drama" and a clip from the party with Khloe spotting her ex and saying, "Oh my god, Tristan is here," rolls. She notes, "Now I'm done" and walks away.
She wanted to 'do what was best for True'
In a recent interview with Ryan Seacrest for his radio show, Khloe shared, "[T]hat was really hard."
She explained: "True's birthday was just a couple weeks after all of that stuff happened, so everything was really raw and fresh. You're going to see that in the first episode, really how we even came to the point where I even invited Tristan to her first birthday."
Kardashian added: "I always wanted that to be obviously a mommy and daddy thing. In my family, it is everyone who is going through this breakup. So I knew in my family it was going to be a lot of high tension, but I still wanted to do what was best for True."
How Kardashian has moved on
Despite the devastating cheating scandal, Kardashian has moved on and says she doesn't hold any grudges. She told Seacrest: "I'm not someone that holds a grudge. If I do that, it's only gonna affect me and I'm genuinely, I don't even — that chapter is closed for me."
She added: "I want all of us to move on and to be happy, successful people. I just want everyone to just be better people with each day and that's genuinely how I feel."
Kardashian expressed how she is able to forgive and move on, noting: "We're all human beings and we're all figuring out life and stuff happens and people make mistakes and as long as it doesn't define who they are, as long as they don't make those choices define them and they try to evolve and become better people, we're all gonna survive. We all learn from it."