'KUWTK' Finale: The Kardashians and Jenners Roasted Each Other With Hilarious Impersonations
The Kardashians and Jenners have had some highs and lows on Keeping Up With the Kardashians, but the family showed they know how to have some fun on the season finale. All of their arguments and tension from the season were channeled into some fun, old-fashion roasting when they dressed up as one another and got in some solid digs.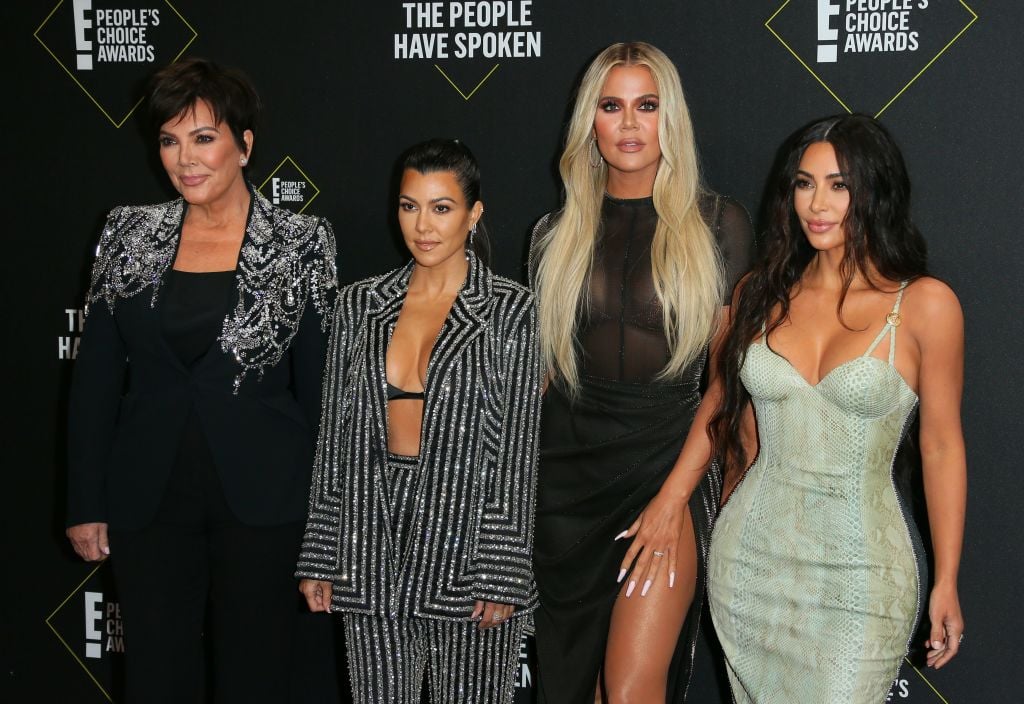 Their impersonations were on point
Their impersonation game was just the thing to squash all of the drama and likely was a bit cathartic, especially for Kim and Kourtney Kardashian, who have seemed to butt heads the most this year.
Kourtney explained during their family bonding trip: "It is our last night and so my mom had this crazy idea for one last final team-building activity. She thought it'd be really funny just to each come to dinner tonight dressed as a different family member. None of us know who everyone else is dressing up as, so this should be very interesting."
Each family member was roasted
Khloe delivered an epic impersonation of momager Kris Jenner, compete with a short wig, smoky eye makeup, and the perfect outfit. She channeled her mom when she noted, "Why do you think I'm drunk all the time? My girls always bicker and so I need something to take the edge off. Cheers!"
Later, she said as Kris, "Kylie, you can sit next to me because you are my favorite," adding, "I have my Kylie, my billion-dollar baby. Now she will always be the dearest to my heart for a billion reasons."
She told Kris' boyfriend Corey: "I thought you were never gonna get here. I would have you sit next to me but my Birkin bag is sitting here. Do you want to sit next to my Birkin bag?"
Kourtney and Kim threw shade
Kourtney torched sister Kim with her impression, dressing as her sister and remarking, "I pretty much started this entire family. No one would be anywhere or anything without me."
She also got a dig in on Kim's style, saying, "My pants are Yeezy, my shoes are Yeezy. I have seven stylists who put me in sweats and leggings. I just like that effortless look but, you know, it's really a lot of effort."
Kourtney added (as Kim): "Khlo, you can sit here, but I'm really not into those shoes. Come on, we're stepping it up. This is 2019, guys. We're stepping it up."
Kim got in her digs at her sister too, impersonating Kourtney and explaining, "I'm late to dinner because I am a mom and I could be late doing mom-things… Yah, so I'm going to pretend like I'm being a mom and I'm just gonna sit on my phone and like, f**k everybody."
She added, "Just here on my phone, using the mom-card every second."
Kendall went for an over-exaggerated version of Kylie that was hilarious, giving a makeup tutorial that involved putting lipstick all around her mouth and on her teeth and showing off a color swatched arm.
She noted: "I love overlining my lips. This is how it all started. Literally, like, I just overlined my lips and everyone was wondering what I was using."