'KUWTK': Khloe Kardashian Finds Out Tristan Thompson Cheated on Her with Jordyn Woods and It's Devastating
Keeping Up with the Kardashians is taking fans inside the moment that Khloe Kardashian found out that Tristan Thompson cheated on her with Jordyn Woods — and it's rough, y'all.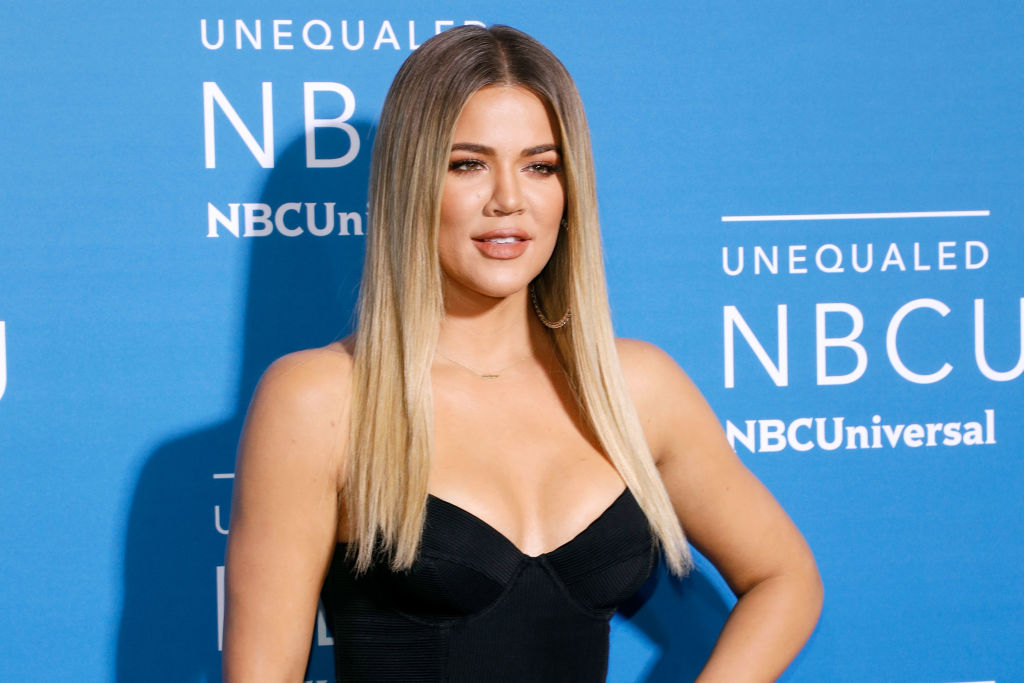 Khloe Kardashian discovers Tristan Thompson cheated
While the news of Tristan Thompson cheating on Kardashian made headlines earlier this year, fans will finally see Kardashian's reaction to the scandal. Naturally, the KUWTK cameras were there to catch the emotional moment as it unfolded and viewers got a sneak peek of what they can expect on the upcoming two-part season finale of Keeping Up with the Kardashians.
In the promo clip, Khloe Kardashian finds out that sister Kylie Jenner's BFF Jordyn Woods and Tristan Thompson hooked up. Family friend Larsa Pippen is heard saying, "Tristan and Jordyn were all over each other last night," as Khloe sobs.
Kris Jenner notes, "We just need to figure out what the whole full story is," while Kim Kardashian says it couldn't be clearer, noting, "Tristan admitted it!"
While Khloe is understandably devastated by the news, Kylie is also floored by Jordyn's betrayal, saying, "I'm just like, 'What were you thinking?'"
Khloe is more surprised by Woods' actions than Thompson's explaining, "I knew who he was — I never in a million years thought that's who she was."
She adds, "It just sucks it has to be so public."
When a fan took to Twitter to share how devastating this episode will be, remarking, "OMG! I'm dreading this next episode for you,"  Khloe responded, "Well needless to say I won't be live chatting next week. Sorry guys."
How the cheating scandal unfolded
News of Thompson and Woods hooking up first surfaced in February and Woods shared her story in an interview, claiming that Thompson kissed her but denied having sex with him.
In previous clips from KUWTK, Khloe is seen screaming "liar" at her phone, most likely as she watches Woods share her side of the story on Red Table Talk with Jada Pinkett Smith.
Woods moved out of Kylie's house and the family severed ties with her, though a source told PEOPLE last week that Kylie and Woods are "friendly, but it seems they will never be as close again as they were."
The source explained, "It's Kylie's choice to have some contact with Jordyn. She understands that it's still all very sensitive and hurtful for Khloe, but she has the most amazing memories of her friendship with Jordyn. She's still very surprised at what happened. Kylie always considered Jordyn to be very loyal and respectful."
Khloe reportedly "never wants to see Jordyn again," according to the source.
Khloe hasn't shut Thompson out of True's life
Khloe and Thompson split after the cheating scandal, though she continues to allow him to be a part of their daughter, True's life. A source told PEOPLE that, although he cheated on her, "Khloe has no desire to shut Tristan out of True's life. He is her father and Khloe is much bigger than that. They communicate about True of course, but they aren't getting back together."
That included an awkward moment between Khloe and Thompson at True's birthday party.
The two-part season finale of Keeping Up with the Kardashians airs Sunday at 9 p.m. ET on E!