'KUWTK': Khloe Kardashian Pieces Together Tristan Thompson's Cheating and Here's What Jordyn Woods Told Her
The two-part season finale of Keeping Up with the Kardashians promises to shed light on Khloe Kardashian's discovery that Tristan Thompson cheated on her with Jordyn Woods. What fans probably never expected to see is the whole thing unfolding in real time. As the clip for the finale of KUWTK shows, the sisters work together to figure out exactly what happened and Khloe is waiting for answers from Woods.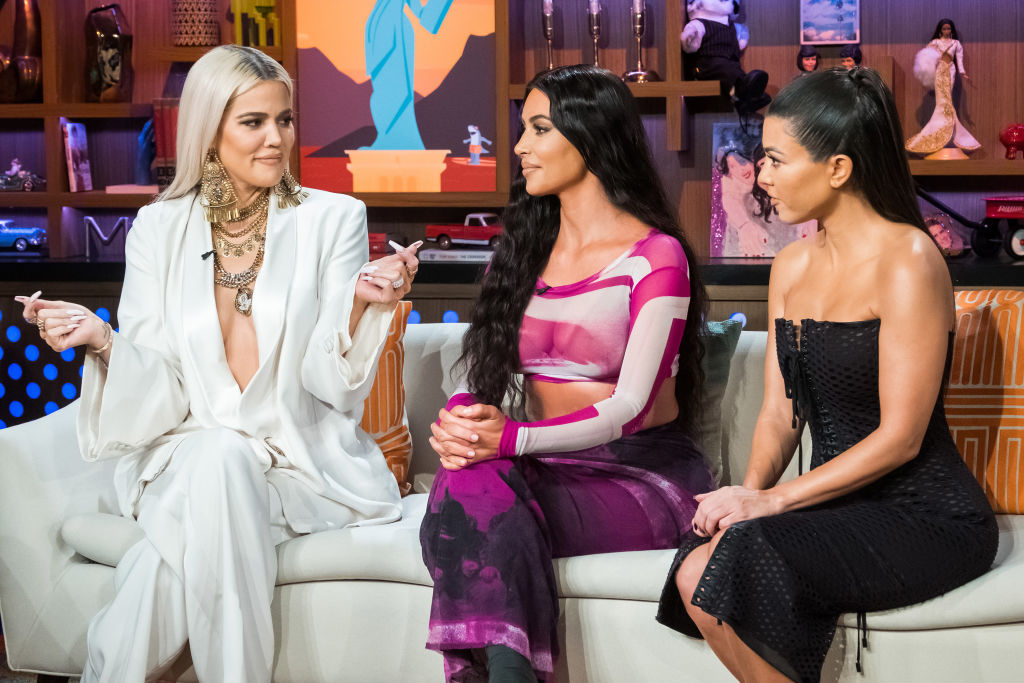 Khloe Kardashian finds out about Tristan and Jordyn
The KUWTK clip kicks off with Kim sitting down for an interview when she gets the news about Thompson and Woods hooking up. Before you can say KUWTK, Kim, Khloe, Kylie, and Kourtney go into full detective mode as they piece together the limited details in an attempt to track down the truth.
Kim explains: "My friend Larsa called me to explain that a reporter that she knows was about to write a story that Jordyn and Tristan were at his home late-night or until 7 in the morning. They said they were like making out."
She admits that she "immediately didn't believe it," noting, "This can't be true."
The sisters have a four-way phone call to figure it out
Kim gets her sisters on the phone to see if they can better understand what happened, with Khloe and Kim speaking with Kourtney first, and Kim asking if Khloe talked to Jordyn.
Khloe explains, "I talked to Jordyn," adding, "It's really weird, she's not giving me all the information. She was like, 'He was trying to kiss me,' and was like, 'I can't remember if we did or didn't.'"
"What?" Kourtney responds, and then they bring Kylie into the call as Khloe continues: "So I spoke to Jordyn. She was in between his legs, blah, blah, blah."
She continued, explaining: "So, she said 'I can't remember if we kissed.' I just said, 'If you are too nervous to tell me something, you could text me.' And she said, 'OK, I'll call you in five minutes.' She hasn't called me and that was like 20 minutes ago."
Kourtney wonders why Jordyn said she had to call her back and Kylie notes, "it's very weird" (and Khloe agrees, saying, "Exactly!"), adding, "this is the first time I'm hearing she was sitting on his lap."
Khloe understandably wants answers, noting, "I mean, I need the f**king whole truth."
Woods went 'radio silent'
Kim shares in a confessional that Tristan Thompson was on a plane and "Jordyn is the only one that can give Khloe information and she has gone radio silent now, so it just must be such a frustrating situation for Khloe to be in not knowing what's going on and just wanting answers."
Fans of KUWTK will have to see how the whole thing played out when the finale airs this Sunday — who gave Khloe the answers she so desperately needed and was the whole thing captured for the reality show?
Khloe noted that she won't be live tweeting the episode as she usually does, most likely because it was all too painful and she doesn't want to live through it again.