'KUWTK': Kim Kardashian Reveals Met Gala Dress Was So Tight, She'd Have to Pee Her Pants in an Emergency
By now, most Kardashian fans know that Kim Kardashian's waist-cinching dress she wore to the Met Gala came with some interesting challenges. For one, the corset was so tight it caused pain and did some damage. Kardashian also had to think about how to deal with her worst-case scenario — what if she had to go to the bathroom while wearing the dress?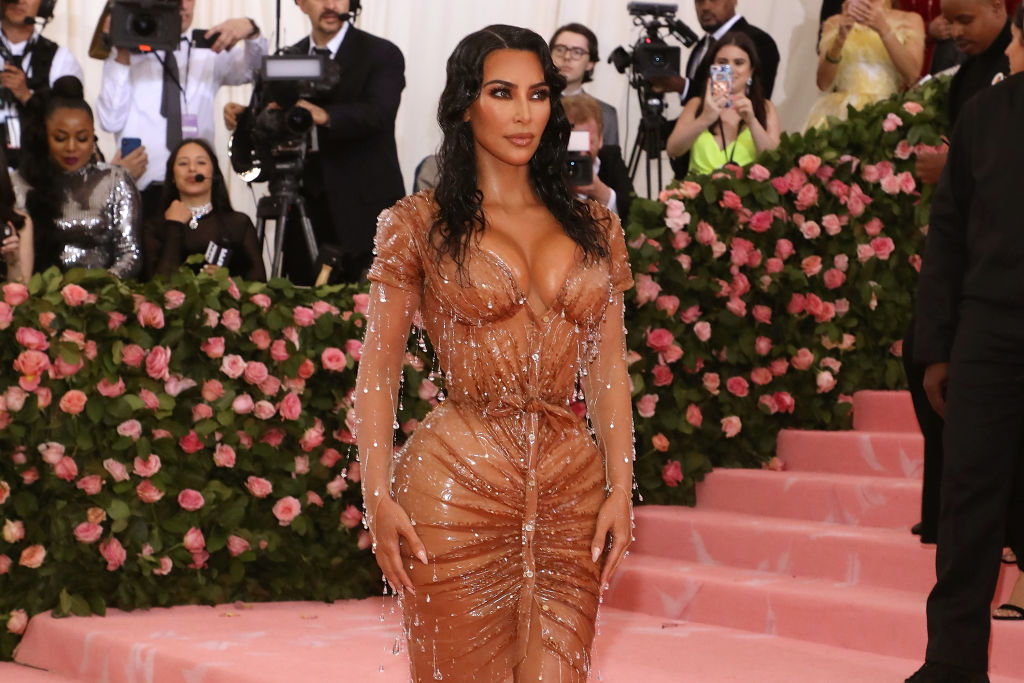 Her Met Gala look had unique challenges
In prepping for the big event, Kardashian faced her fair share of worries and stress. A Vogue video that came out following the event showed some of what the beauty mogul went through, as Kim shared how the undergarment required special breathing lessons and was so tight, she couldn't sit while wearing it.
In the video, Kardashian noted: "Okay, so Anna [Wintour, Vogue's editor-in-chief], if I don't sit down for dinner, now you know why. I'll be walking around mingling, talking, but I cannot hardly sit. I can only like, half sit."
The tiny-waisted look was a success, but Kardashian sacrificed comfort in the process, sharing in a WSJ Magazine digital cover story: "I have never felt pain like that in my life."
She admitted that it was so constricting, it physically left her with "indentations." Kardashian noted: "I'll have to show you pictures of the aftermath when I took it off — the indentations on my back and my stomach."
The Met Gala was stressful
The pressure of the event was massive, as she shared on Keeping Up With the Kardashians: "I don't know why I have such anxiety for the Met. I feel this sense of pressure, responsibility."
Kardashian compared it to her wedding day, even, explaining: "This is probably as nerve-racking as my wedding. I don't know why I get so nervous for the Met, maybe even more so, just because there's pictures from every single angle." 
Her bathroom plan for the event
In the event of a bathroom emergency, Kardashian had to come up with a plan and it's slightly surprising for the celeb. If she had to pee while at the Met Gala, well, she was just going to have to pee her pants… because what else could she do?
In a new clip for Keeping Up With the Kardashians, she explained, "If I have to pee, it's a problem… Honestly, if it's an emergency, I think I pee my pants and then have my sister wipe my leg up."
She added, "I'm not even joking. She can wipe my leg up."
Her discomfort paid off
Kardashian survived the event without having to resort to that, but she certainly suffered for fashion, sharing in the clip that the dress itself was very uncomfortable. The custom-designed silicone Mugler dress, which required two people to help Kardashian get into, made her feel like a pin cushion.
She explained: "Not only is this silicone [and] 500 hours of beading and making, but every little piece is itchy on the inside. It's pokey. So it pokes me."
Her discomfort and inability to sit down or use a restroom paid off, however, as her skin-tight dress that hugged every curve was easily one of the most talked-about styles at the event.