'KUWTK': Kim Kardashian Offered to Give Khloe Kardashian a Makeover and It Didn't Go Over Well
A video posted on the Keeping Up with the Kardashians Instagram account gave a throwback look at when Kim Kardashian had some big ideas for sister Khloe that involved a makeover no one asked for. Kim was insistent on making it happen but Khloe's dirty look said so much about the situation.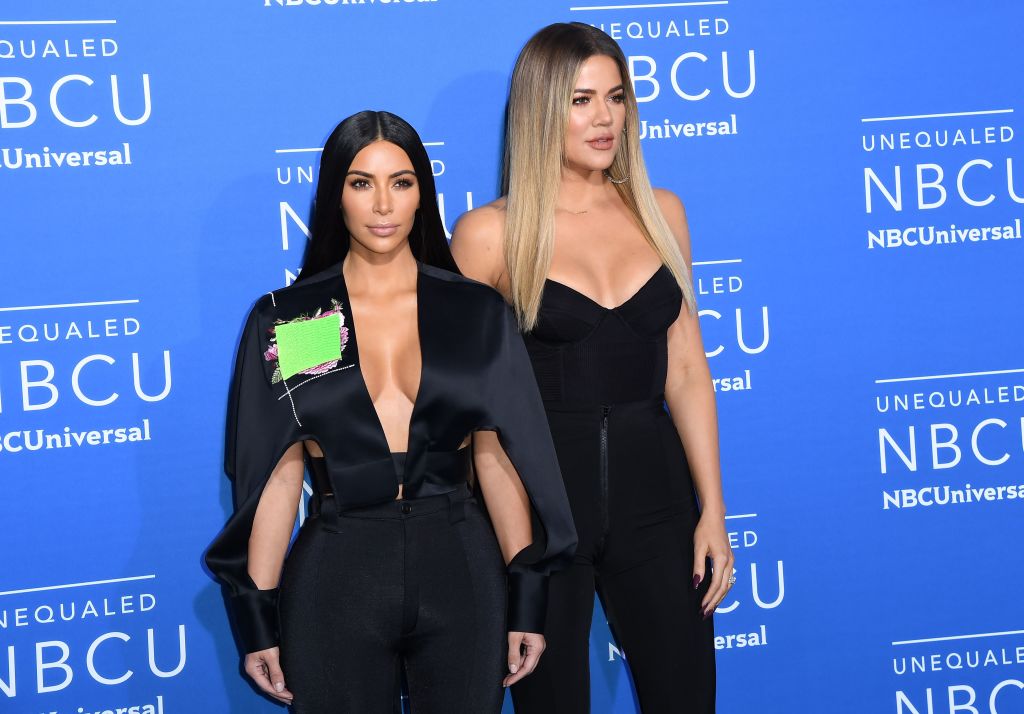 Kim wanted to make over Khloe
The Kardashian sisters all have their own fabulous styles, but Kim thought Khloe could use a little bit of help.
In a clip from a 2017 episode of Keeping Up with the Kardashians, Kim and Khloe are seen chatting at the table and Kim has an offer for her sister.
Kim says, "Okay, so I came over here because I have a proposition. I think I can make your life so much easier and so much cooler if I gave you a makeover."
You can guess how that went over.
Kim continued: "It's time. It's time to just step it up. And it's like… the things I could do to give you a makeover. Not that you need one. Just like to get rid of some of your sparkly boots and whole vibe."
Holy hell, she was totally savage about Khloe's style.
Khloe didn't think there was a problem
Khloe, it was clear, didn't agree with Kim, even noting, "Actually I'm told I have really good style from a lot of people."
Kim's eyeroll was so over the top, as she answered, "Really? What people?"
Given the offer, Khloe was curious which sister Kim wanted to make her like, with Khloe asking: "Which sister are you trying to morph me into?"
Kendall Jenner's look was a no-go, as Khloe noted, she's a "f**king gazelle" and Kylie and Kim, she said, are "the sexpots of the world."
"Yeah, that's why it's going to be a challenge," Kim noted.
Did Kim give Khloe a makeover?
During that episode, Kim had told Kourtney her thoughts on Khloe's style and it wasn't so nice, as she noted: "I always cringe when I look at Khloe in outfits. You know what it is? She's so trendy, and I used to be that way, but she's like that on steroids." 
She added: "If I've already learned the tricks of the trade, there is no reason why I shouldn't help her."
Kim explained: "I just think I can help Khloe have more simple style because her body really is the accessory. For me, I am so curvy that if I try to put other things on it, I look like a joke."
Khloe told them, "This is so mean. I don't think I have terrible taste but apparently you guys do." Kim snuck into Khloe's closet to pack for her trip and Khloe did come around to the makeover idea, saying: "I actually needed it and you packed me this great Celine dress and all this stuff that came in handy. I was very Kim K. You are welcome to come over and pack for me anytime. Because you did such a good job, I want you to come and style me."
Kim, however, had moved on, saying: "I love you but it is super overwhelming. Just too much going on. I don't have time and I'm not running around and doing all of that. Those days are over. I resign already."