'KUWTK': Kim And Khloe Kardashian Fight with Kourtney About Not Sharing Her Personal Life and Things Get Heated
Tensions are rising between the Kardashian sisters on Keeping Up With the Kardashians and it appears Kim and Khloe have had enough of Kourtney Kardashian's lack of sharing. While everyone else is letting the cameras into their personal life, Kourtney wants to keep things to herself, something her sisters argue is not the point of a reality show.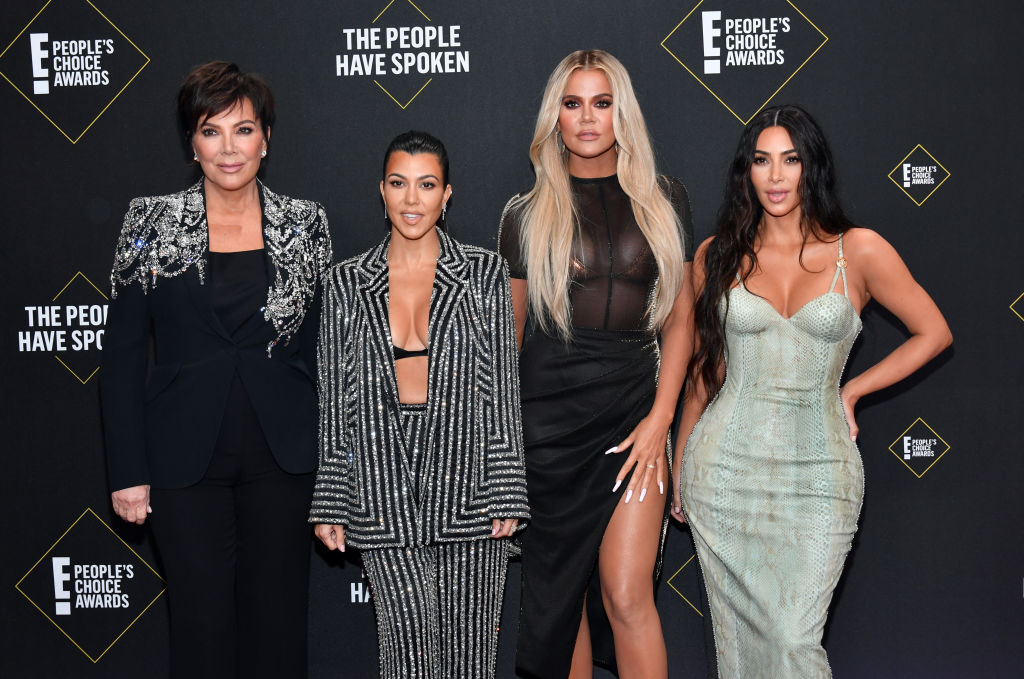 Kourtney tried to keep a hickey under wraps
Things came to a head between the sisters when Kourtney's sisters noticed a hickey on her neck and tried to uncover the details surrounding the love mark.
Kim and Khloe naturally wanted to know who gave it to her and Kourtney wasn't there for their line of questioning, saying, "Just let me live my life!"

In a confessional, Kourtney shared her thoughts on Kim and Khloe prying, saying, "My sisters are pretty nosy when it comes to anything in my life. I don't know if they're bored in their own lives and they want to live through my wild dating life that they think is going on. Like, come on, guys. Let's get it together."
Her sisters called her out
In a preview for the Dec. 8 episode of KUWTK, the sisters clash over how much the cameras should capture their lives. Kim and Khloe appear to be fine with the lack of boundaries because that's what they signed on for.
The three face off after they track down Kourtney, with Kim and Khloe ganging up on their sister, calling her out because she wants to keep the details of a relationship secret. Kourtney calls the prying "so disrespectful," noting, "If I have boundaries, respect them. Just because you love to show every single thing…"
Khloe interrupted, saying, "I don't like to… that's our job."
Kim explains why they overshare with the world
While Kourtney's feelings are, on the surface, understandable, Kim explains in her confessional why they are obligated to share so much on camera. In short, it's in their job descriptions.
Kim explained: "Our job is being open and honest and sharing a lot of ourselves, and it just seems for the past few years now, Kourtney hasn't really been open about her personal life on camera. So all of the days that Kourtney isn't filming, Khloe and I are picking up the slack and having to share more. Cause if we're not sharing our lives, then what is the show?"
Khloe further pointed out to Kourtney, "you don't give anything, you coast. You think it's fair that you just coast through life?… I would rather share never a thing."
Kourtney announced she's taking a break from the show
Now that fans have seen this fight unfold on Keeping Up With the Kardashians, it's little more clear why Kourtney is quitting the show for now.
In November, Kourtney explained that she needed a break from reality TV to focus on her family and now knowing how uncomfortable she is with the lack of boundaries, it's totally understandable why she's had enough.
Kourtney explained to Entertainment Tonight: "I just decided to spend more time as a mom and put more of my energy there."