'KUWTK': Kim and Kourtney Kardashian Clash Over Having Candy at Their Kids' Birthday Party
Keeping Up With the Kardashians fans already got a small peak of Kim and Kourtney Kardashian getting into a fight about their kids' birthday party but now we get to see that play out a little bit more. In the new promo for KUWTK, Kim doesn't hold back with her thoughts on the matter, calling her sister out in a big way.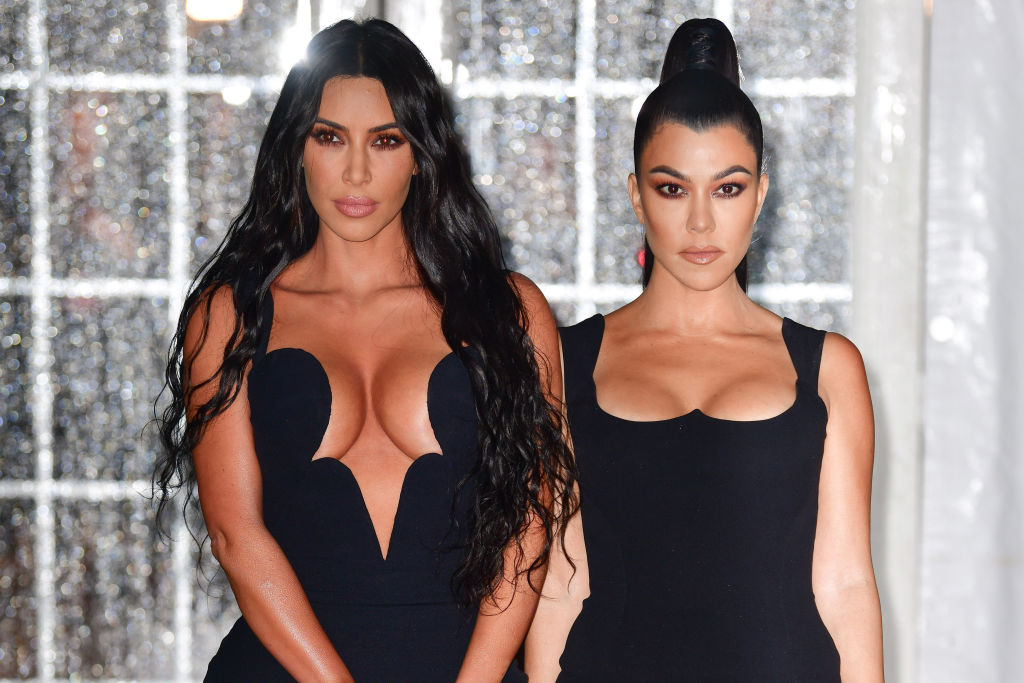 Kim and Kourtney don't see eye to eye
Kourtney Kardashian has been sharing some of her tips for healthy living on her Poosh website and she definitely practices what she preaches. According to sister Kim, however, Kourtney might be a little too preachy and a bit of a hypocrite, too.
In the clip, the sisters clash over the snacks they plan to have at a joint birthday party for North West and Penelope Disick. Mind you, it's a Candy Land themed party so you would expect that there wouldn't be a lot of healthy options in the mix.
Kim called Kourtney out
Kim doesn't hold back about how she feels about Kourtney's opinion, calling her out in a fight. Kourtney only wants healthy candy at the party and Kim points out, "It's Candy Land, Kourtney! It's not gonna be healthy."
Kourtney, however, disagrees and says she'll look into it.
Cut to a confessional of Kim, who shares: "Kourtney has this vision of no sugar or no disgusting chemicals in candy. It's like a completely sugar-free, gluten-free, party-free, fun-free zone because Kourtney has decided that. It just doesn't make sense and it really wasn't the theme of what North and Penelope wanted for their birthday."
"This is not about your brand"
Back to the fight unfolding in the car and Kourtney attempts to make her case, arguing, "There's just better solutions to things instead of your dated candy that's literally food coloring that gives people diseases."
Making mention of it not being on brand for her and proposing that they switch the theme, Kim went off, saying, "Your brand? This is about a kids' party. This is not about your brand…"
Kourtney replies, "Yeah, but I'm saying what I stand for. Not even a kid's party," and then Kim asks some big questions: "Then why does your car have leather seats? Why are you wearing plastic glasses?"
Kourtney may not have had anything to say in the moment, but said in the confessional that Kim has a "dated vibe to be like that." She noted: "I can't believe that Kim isn't willing to compromise at all and that she doesn't feel guilty about giving not only her kids and my kids but all these kids that are coming to our party so much junk and candy. It's such a dated vibe to be like that."
The fight ends with Kim taking a stand, saying, "I want a fun kids party with real candy," and Kourtney remarking, "Well, that's your problem."
Kourtney is taking a break
Kourtney recently revealed that she's taking a step back from the reality series, telling ET: "I just decided to spend more time as a mom and put more of my energy there. But I'm not saying goodbye." 
She explained: "I think you'll have to see more of it on the new season, season 18. It isn't airing yet, but it's being filmed. Currently, in this room."