'KUWTK': Kylie Jenner Reveals What Jordyn Woods Said After Tristan Thompson Cheating Scandal, Why Kylie's 'Scared'
The details of Tristan Thompson cheating on Khloe Kardashian with Jordyn Woods are coming to light in the season finale of Keeping Up With the Kardashians. With a fresh new clip released, fans now have a clearer idea of how things unraveled between Kylie Jenner and Woods, what Kylie said to her, and why Woods' actions made Kylie "scared" of her.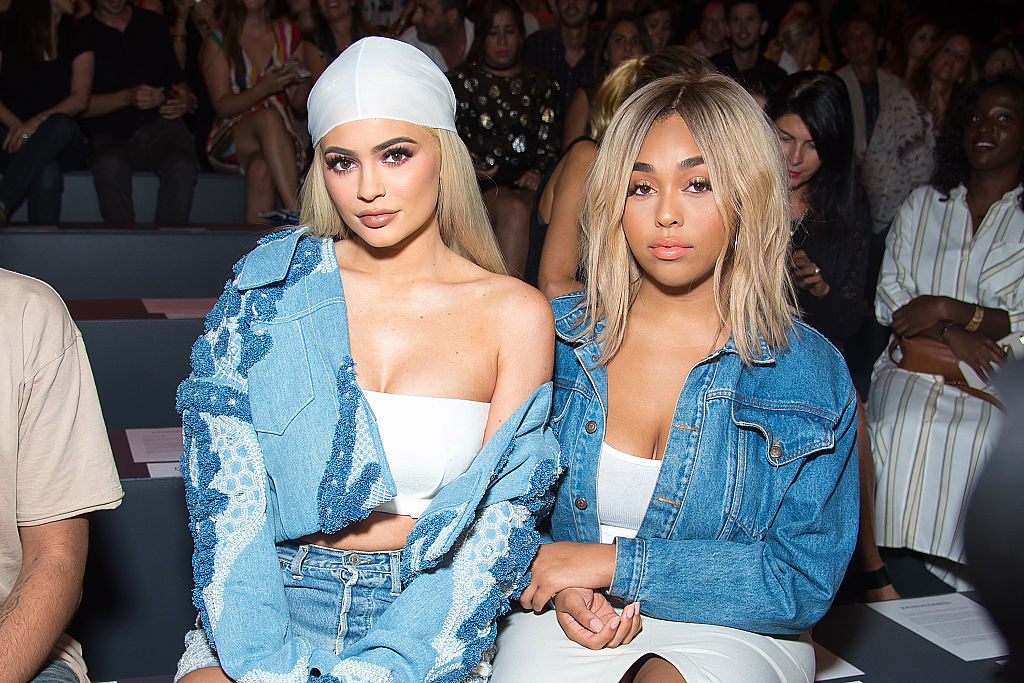 KUWTK deep dives into the cheating scandal
KUWTK fans wondered just how much of the Tristan and Jordyn cheating scandal would be covered and from the looks of it, they're diving in deep, taking viewers along for the ride as the whole thing developed.
In the last promo clip for KUWTK, the Kardashian and Jenner sisters started getting details about Tristan and Jordyn hooking up and put the pieces together.
Kim noted in the teaser: "My friend Larsa called me to explain that a reporter that she knows was about to write a story that Jordyn and Tristan were at his home late-night or until 7 in the morning. They said they were like making out."
She got her sisters in a four-way phone call to sort out the details and Khloe explained, "I talked to Jordyn. It's really weird, she's not giving me all the information. She was like, 'He was trying to kiss me,' and was like, 'I can't remember if we did or didn't.'"
She continued, explaining: "So, she said 'I can't remember if we kissed.' I just said, 'If you are too nervous to tell me something, you could text me.' And she said, 'OK, I'll call you in five minutes.' She hasn't called me and that was like 20 minutes ago."
Kim shared in a confessional that "Jordyn is the only one that can give Khloe information and she has gone radio silent now, so it just must be such a frustrating situation for Khloe to be in not knowing what's going on and just wanting answers."
'No one believed' the cheating rumors
In the new sneak peek for KUWTK's two-part finale, Kylie revealed what she said to Woods after the family discovered the news of her hooking up with Thompson.
In the clip, Kylie and Kim talked things through with Khloe, who was understandably devastated by what happened.
Khloe noted: "Tristan, we've all known what he's capable of — look what he did when I was nine months pregnant," adding, "I knew who he was. I never in a million years thought that's who she [Woods] was."
"No one believed it," Kim responded, with Khloe agreeing, saying, "Everyone thinks it's fake!"
What Kylie said to Jordyn about cheating with Tristan
Kylie then shared the details of the conversation she had with Woods… and it was a mess. She explained, "I called her and she didn't really say anything. She was just like, you know crying the whole time."
Kylie added, "I was just telling her, 'I'm like, scared of you now, that you're capable of waking up the next morning with a smile on your face.'"
Kylie explained, "I pretty much told her exactly what we've been talking about — like, 'You weren't thinking about True, not Khloe, not me, but you weren't thinking about yourself. Like, look what you did.'" She added: "You could do whatever, but when it affects my family, me, then that's when it's a problem."
Kim found it despicable that Woods wasn't more apologetic over the matter, sharing, "I think that the tone, of not ever saying sorry — like, I would have been on Khloe's doorstep, bawling my eyes out, being like, 'F**k, I don't know what the f**k I was doing. Holy s**t, I'm a f**king idiot.'"