Kyle Richards from 'RHOBH' Races To Be With Her Sick Daughter Away at College
Kyle Richards from The Real Housewives of Beverly Hills tweeted last night about the one thing that worries every mother when their child is away at college.
She wrote that her daughter Sophia, who recently posted about getting ready to come home for the summer, was very ill. Richards boarded a plane Thursday evening and was racing to her daughter's side to give her the care she needs.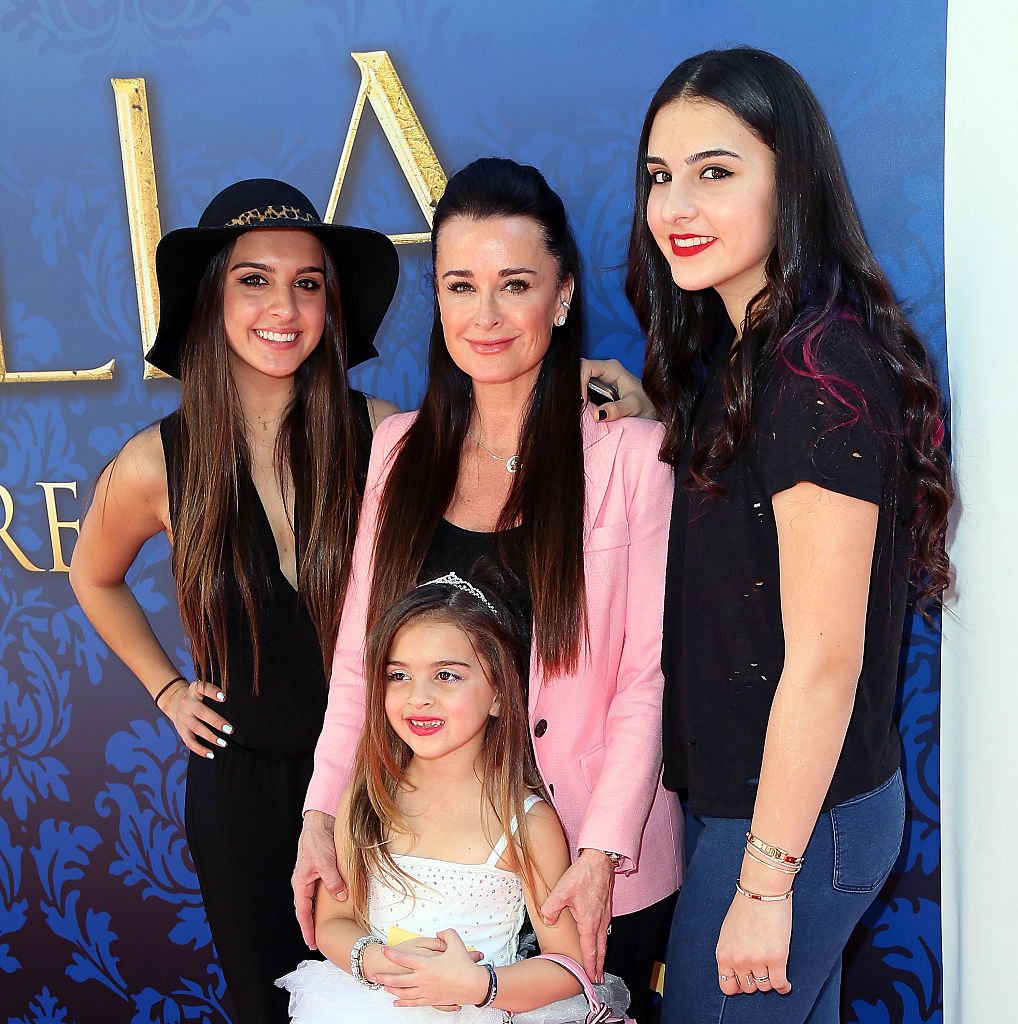 When she tweeted about the crisis, most people sent love and prayers. However, some wondered why Richards even posted about the trip. Thus far Richards has not given a firm update about Sophia's condition. But the wishes for a speedy recovery pour in.
Every mother's nightmare
When your child is younger you worry when they get hurt or sick. But moms can be right there to attend to every cut, bruise or fever. When your child moves away or goes off to college that worry is amplified. Especially if your child is going to a school that takes more than a few hours of travel.
Sophia attends George Washington University, which is located in Washington D.C. Air travel from Los Angeles to D.C. takes at least five hours if you are lucky to score a direct flight. Add in connections, especially if you are traveling in an emergency, and the flight can take much longer.
Richards wrote that she was tweeting while in transit around 10:41 pm EST and provided an update around 1 am EST. Needless to say Richards has to be completely exhausted.
Sophia was hospitalized
Richards did not offer many details about what was going on with her daughter but shared some pretty frightening words. "My daughter @SophiaUmansky called crying. Had a fever of 106 (according to 2 thermometers) She's in the hospital being cared for. Please don't tweet me anything that will stress me. On a plane & landing soon. Prayers & kindness only please."
Certainly hearing her daughter crying and terrified had to upset the mother of four. She likely grabbed a few things, threw them in a bag and drove to LAX in a panic.
Richards was already extremely emotional when Sophia left for college. RHOBH documented the family moving Sophia into her dorm and leaving her at school. Everyone in the family was crying as they said their good-bye's. However, Sophia seems to have had a wonderful year at school. Her Instagram is filled with plenty of pictures of new friends, plus it looks like she's had plenty of visits with her loving family too.
She's resting now
In her Twitter thread, Richards shared, "She was released," she wrote around 1 am. "Going to hotel now." She received prayer emojis from Kathy Lee Gifford and well wishes from Doris Bessudo from Mexican Dynasties.
Also, a number of fans put down their social media "weapons" to stand by the fierce mother and sent her words of love and support. "It's the worst feeling when your child is sick or injured and you're a far distance from them," one person wrote. "Wishing Sophia a speedy recovery."
Another echoed this sentiment. "Sending prayers and love to you @KyleRichards and to your babygirl @SophiaUmansky that she is feeling better soon. There is nothing like the stress a mother feels when anything is wrong with any of her babies."
Check out The Cheat Sheet on Facebook!