Kylie Jenner and Drake Have Been Hanging Out 'Romantically'
It's barely been a month since sources confirmed that Kylie Jenner split from Travis Scott, but there are already rumors that she's moving on.
Multiple reports claim that she's seeing Drake— and it's not necessarily hard to believe. Over the past few weeks, Jenner and the Scorpion rapper have reportedly hung out at least two times. And while some fans have downplayed the outings, insiders maintain that there's a romantic element to them.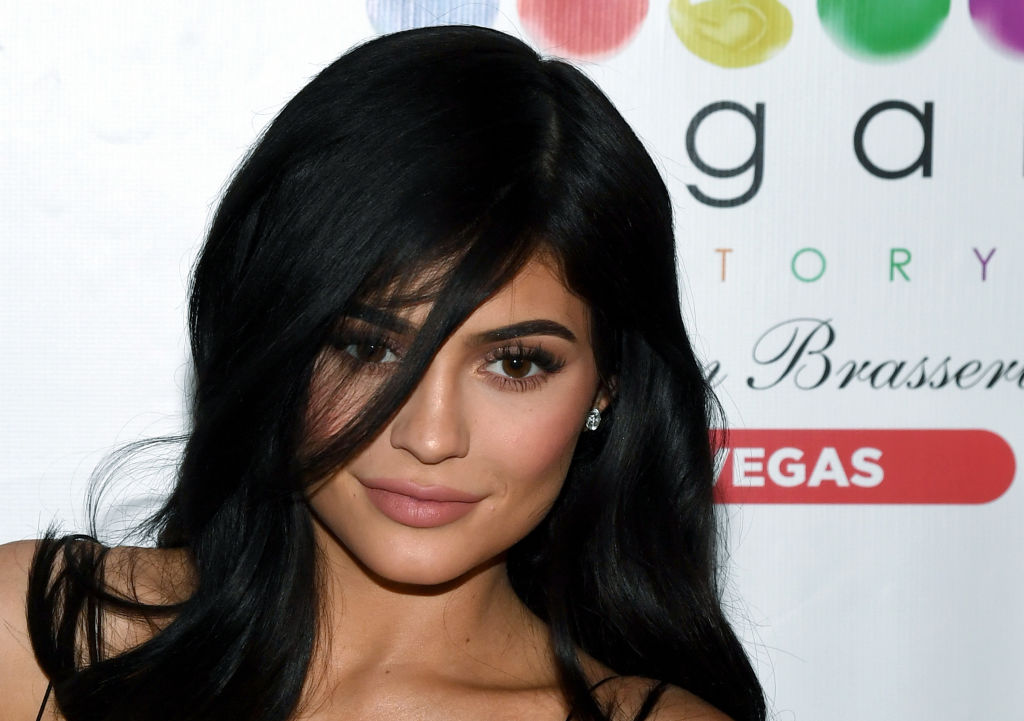 More on Kylie Jenner and Drake
Multiple sources told People on Nov. 6 that Jenner and Drake have been getting to know each other and are hitting it off.
"He and Kylie have been spending time together recently," a source told the publication. "They've been friends for a long time and Drake is very close to the family."
Another source shared that Jenner and Drake have been hanging out "romantically" following the reality star's split from Travis Scott, whom she dated for two years and with whom she shares a daughter, Stormi Webster. Sources confirmed on Oct. 1 that Jenner and Scott had split "weeks" earlier due to disagreements about having another baby and settling down.
However, a third insider denied the romance rumors, telling the outlet that Drake and Jenner are "just friends."
As of writing, neither Jenner or Drake has acknowledged the reports.
Inside Jenner and Drake's outings
Most recently, these two were allegedly seen together at Drake's Halloween party on Oct. 31. The rapper threw the shindig at the West Hollywood club, Delilah, where he and Jenner reportedly hung out "all night" and "got flirty."
Reports say that Jenner also attended Drake's 33rd birthday party on Oct. 23. Sources once again noted that they seemed attracted to each other.
"She spent the most time near Drake and his friends," an insider dished to Us Weekly. "Kylie was rapping to songs and dancing with her friends while she was next to Drake, but they weren't dancing together, they seemed to have a connection though."
Another source added, "They seemed to be enjoying each other's company. They were joking around and Kylie was laughing. She seemed to be really happy and in a great mood and her and Drake seemed very comfortable with each other. There seemed to be an attraction there."
How does Travis Scott feel about Kylie Jenner and Drake's potential romance?
As of writing, Scott has not commented directly on the rumors. However, sources told Hollywood Life on Oct. 25 that he would be highly upset if Jenner moved on with Drake.
"He would feel a bit betrayed if Drake started anything with Kylie that was anything romantic," the insider explained. "Travis considers Drake a good friend. He loves collaborating and performing with Drake. He trusts that it was just a fun night out and nothing more happened and people are just overshooting their expectations on this potential relationship."
Scott and Drake's relationship dates back to at least 2015 when they collaborated on the song, "Company," from Drake's mixtape, If You're Reading This It's Too Late. Most recently, they joined forces for Scott's 2018 megahit, "SICKO MODE," from his Grammy-nominated album, ASTROWORLD.
With that in mind, it's understandable why Scott would be hurt to see them start a relationship. But, on the other hand, there are rumors that Scott and Jenner will eventually reconcile. So, who knows what'll happen.