Kylie Jenner and Travis Scott Both Say Stormi Completely Changed Their Lives
Kylie Jenner and Travis Scott might not be together anymore, but there is one thing they'll always share — their daughter, Stormi Webster. The exes welcomed their daughter back in February 2018 after a surprise pregnancy, which Jenner hid for the entire nine months. Now, they're learning to live their lives as co-parents rather than a couple, but they both agree that their little girl has completely changed their lives.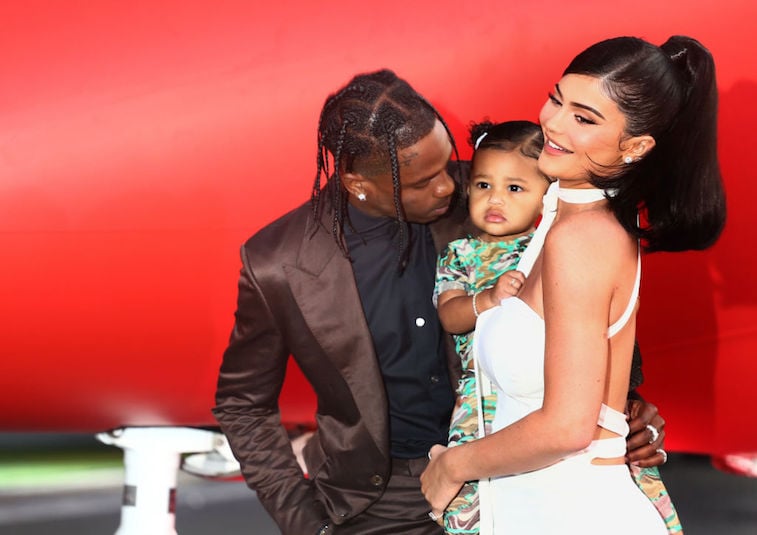 Jenner and Scott broke up after more than two years together
Jenner and Scott started spending time together soon after her breakup with rapper Tyga in April 2017. Though they were spotted hanging out several times, nobody thought much of the relationship, since things were still so new. However, about two months after they started dating, Jenner and Scott learned they were expecting their first child. Jenner carried the baby without ever revealing her pregnancy to the public, and she and Scott stayed together for more than a year and a half after Stormi's birth. The couple split up in October 2019.
Stormi has become the center of attention since her birth
Though Jenner and Scott both promote themselves on their personal social media channels, they also love posting photos and videos of their daughter. Stormi accompanied Jenner on her 22nd birthday trip to Italy, and the mother and daughter took plenty of pictures together while there. Jenner and Scott have also showed off Stormi's bubbly personality; Jenner's various videos of her daughter doing adorable things always receive plenty of warm comments from fans.
Scott says his daughter has made him a more 'excited' person
Scott has always had amazing things to say about his daughter, and he seems to truly have a lot of love for Stormi. In an interview with GQ Germany, Scott said that fatherhood "is the most impressive thing that ever happened to me." He called watching Stormi grow up a "magical" experience. "I've gained a lot of passion for other areas of my life as well — I was hardly able to get excited in the past," he added. Though Jenner and Scott are broken up, she still brought her daughter to cheer on her dad at his Astroworld festival. And who can forget Jenner's hilarious Instagram of Stormi demanding to listen to "daddy sing?"
Jenner says she loves taking care of someone else
Jenner has also grown so much since having a baby. She recently said that being pregnant with Stormi was "such a special time in my life." Jenner said she became "stronger and independent" during her pregnancy. In an interview, Jenner once revealed that she loves changing her daughter's diapers because she loves the feeling of taking care of someone else. "[I'm] less selfish," Jenner said about being a new mom. "I actually enjoy changing diapers. It's really satisfying. To make her clean again. And I don't know, the whole thing is really… It's such an amazing experience."
Though Jenner has reportedly been hanging out with Drake, fans are still holding out hope that she and Scott might rekindle their romance. It will be interesting to see whether Jenner and Scott end up spending time together over the holidays.