Kylie Jenner and Travis Scott Didn't Have a 'Traditional Relationship,' Report Says
If there's anything we all can agree on when it comes to Kylie Jenner and Travis Scott, it's that they have their own way of doing things. So, it's no surprise to hear that they allegedly had a nontraditional relationship before calling it quits a few weeks back.
Us Weekly claimed in a recent report that Jenner and Scott had unconventional living arrangements — namely that they weren't "officially" staying with each other every night, despite sharing a daughter and being together for more than two years.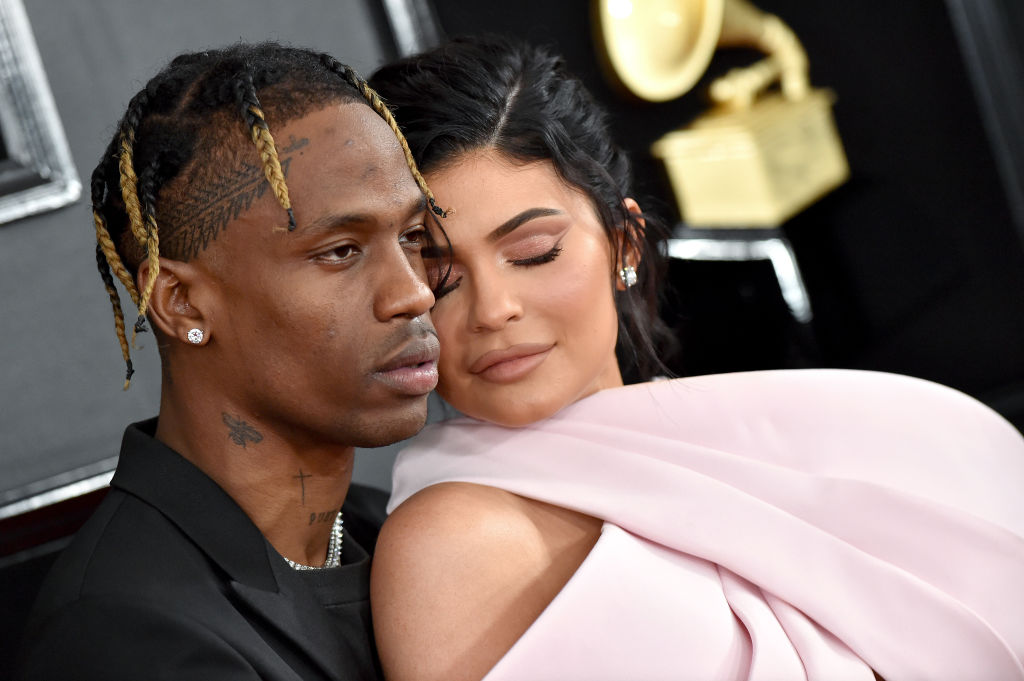 A quick recap of Jenner and Scott's split
In case you missed it, TMZ reported on Oct. 1 that the stars had broken up a few weeks earlier. They had allegedly been fighting over various things, including the prospect of having more children. (They're already the parents of a 1-year-old daughter named Stormi Webster.)
While Jenner allegedly "wanted to have a second baby," Scott reportedly "did not."
"It's surprising they broke up because they have weathered worse," a source added to Us Weekly on Oct. 8, referring to Scott's cheating scandal that happened earlier in the year. "When she went through his phone in February, that was worse."
The insider also noted that Jenner, 22, and Scott, 28, struggled over their conflicting lifestyles.
"They are very, very in love, but she's 22, and her whole life is Stormi and her business and her family. She's not wanting to be a normal rapper's wife. He's still young and at the recording studio late. She usually goes to bed early. They have different lifestyles," the insider continued.
Jenner and Scott reportedly were not living together fully before they broke up
Sources told Us Weekly on Oct. 2 that Jenner and Scott would often stay in separate houses.
"[He's] been spending a lot of time at his Beverly Hills house, and she's been staying in Calabasas, so they didn't have a traditional relationship in terms of spending the night together every night. … This is not a traditional relationship, but they have been very much in love."
It's a total 180 from comments Jenner made back in 2018
In an interview for Vogue Australia's September 2018 issue, the reality star addressed reports that she and Scott weren't living together, saying that they "never miss a night with each other."
"We go back and forth from my Calabasas house and the city home that we actually got together," she added.
The following month, People reported that Jenner and Scott had spent $13,450,000 for a house in Beverly Hills, California.
"Kylie and Travis's new Beverly Hills house is spectacular," a real estate source told the outlet. "It's contemporary but very warm at the same time. The property is also very private."
Jenner later told Playboy in a September 2019 interview that when she and Scott are home together, "We watch a lot of TV and we get lost in the theater room and just watch a whole lot of shows and movies. We usually fight over what TV show we're going to watch. We have a lot of fun together. We're always laughing or getting into deep talks."
So, while they might have had an unconventional living situation, it sounds like it worked for them. And that's all that matters.