Kylie Jenner and Travis Scott Have a More Normal Relationship Than You Think
Kylie Jenner and Travis Scott are definitely one power couple. She is a famous reality TV star who has become a billionaire from her business empire. Meanwhile, he is a popular musician who has recorded several hit songs and platinum-selling albums.
While Jenner and Scott have careers that are out of the ordinary, at home, the two of them are actually more normal than most people think. In fact, as Scott recently shared in his Netflix documentary, Travis Scott: Look Mom I Can Fly, the couple has some very relatable moments that other parents can see themselves in.
Kylie Jenner and Travis Scott started dating in 2017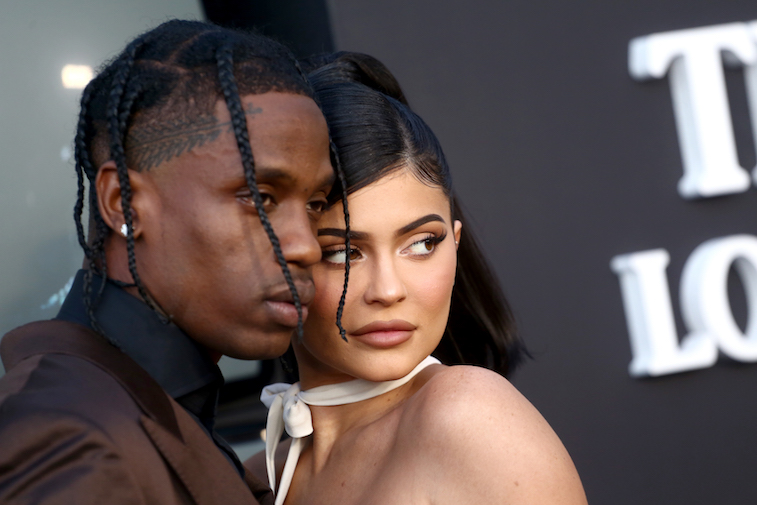 Kylie Jenner and Travis Scott were first linked together at Coachella 2017. The two of them had known each other for quite a while then because they had mutual friends, but Coachella was where the relationship started. They hung out together at the festival and hit it off to the point where Jenner decided she would go on tour with him.
"Coachella was one of the stops on his tour," she said in an GQ. "So he said, 'I'm going back on tour—what do we want to do about this?' Because we obviously liked each other… And I was like, 'I guess I'm going with you.'"
Jenner and Scott later went public with their relationship and were spotted at the Met Gala together. They moved quite quickly as well. It was reported that Jenner met Scott's family just a few months after dating.
In February 2018, the couple also welcomed their child — Stormi Webster — into the world.
Jenner and Scott are just like any other parents
In the documentary Travis Scott: Look Mom I Can Fly, Scott gave viewers a glimpse into his life with Jenner and their daughter. Despite the fact that both of them are wealthy celebrities who have big houses and nannies, they are still very relatable as a couple and as parents.
For example, in the documentary, fans could see that Scott was very involved with Jenner's pregnancy and delivery. He visited doctors with her and even helped cut the umbilical cord in the delivery room. Scott kept the video of Stormi's ultrasound as well and he calls it "the livest thing of all time."
Since Scott often performs all over the country, the family tries to travel together as much as they can. On stage, Scott is a superstar, but as soon as he gets off, he transforms into a normal father. The documentary even shows Scott buckling Stormi into a car seat after one of his shows.
Jenner and Scott also try to give their daughter wonderful memories that she can look back on in the future. Earlier this year, the couple threw Stormi a huge party for her first birthday, complete with giant cutouts of her face, fun games, and designer gift bags. In the documentary, Scott was seen watching over Stormi as she enjoyed the various activities at the party.
Will Kylie Jenner and Travis Scott get married and have more children?
It seems that Jenner and Scott's family life is going quite well, so many onlookers are definitely wondering if they will get married in the future or even have more children.
A source told Us Weekly back in July that they do not have plans to tie the knot at the moment. "Kylie and Travis have discussed getting married before, but it is not happening tomorrow," the insider revealed. "Kylie's business career is booming like crazy with Kylie Skin and right now she honestly can't add that life chapter into her book at this moment in time."
Because they have a lot on their plates, it makes sense that the couple also is not planning on having Baby No. 2 just yet. Jenner has said that she does want a bigger family, so perhaps we could see another baby sometime in the future.