Kylie Jenner and Travis Scott Get Caught Sneaking Around
Kylie Jenner and Travis Scott appeared to have a rock-solid relationship in their two and a half years together. They were constantly gushing about each other to the press, packing on the PDA, and sharing the cutest family moments with their daughter, Stormi Webster.
But then they suddenly broke up. Sources claimed in October that the couple had split due to their conflicting schedules and lifestyles, but they stressed that Jenner and Scott could reconcile.
With the days passing by, fans have started to lose hope. But Jenner and Scott just made a move that proves that they aren't done with each other.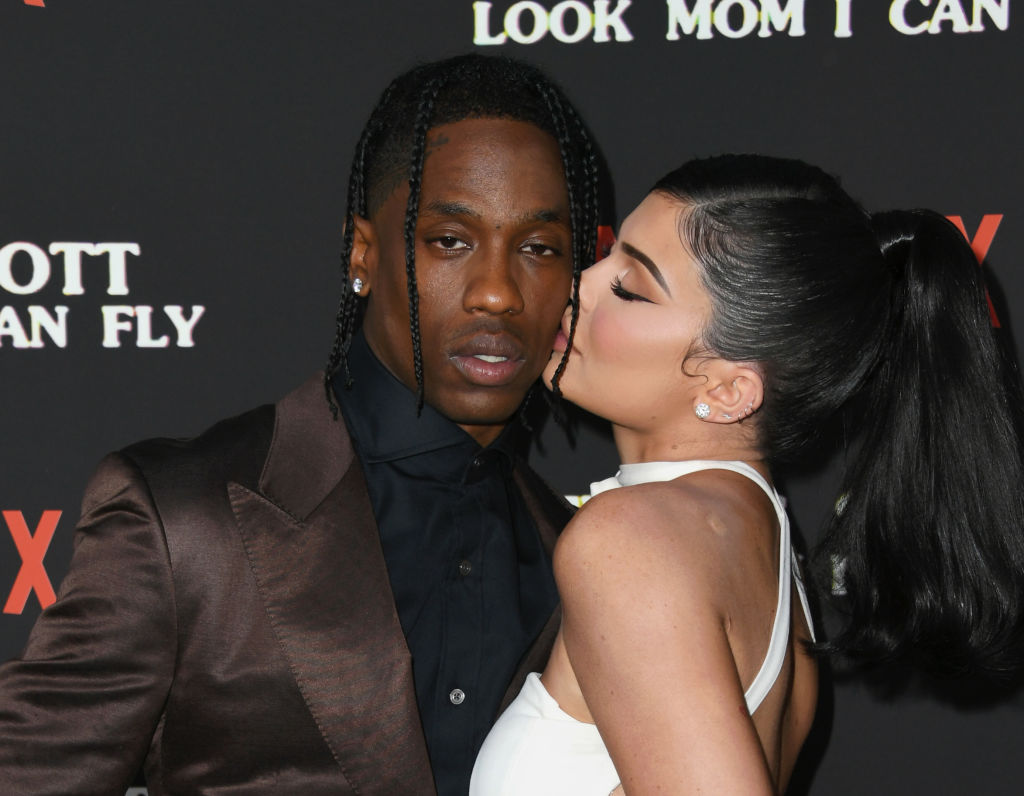 A recap of Kylie Jenner and Travis Scott's relationship and eventual split
Jenner and Scott began dating after meeting at Coachella in April of 2017.
"Coachella was one of the stops on his tour," Jenner explained to GQ in July 2018. "So [Travis] said, 'I'm going back on tour—what do we want to do about this?' Because we obviously liked each other."
"And I was like, 'I guess I'm going with you,'" she continued. "I really jumped on [his tour] bus. And then we rode off into the sunset. I did the whole tour with him."
Scott believes he and Jenner conceived Stormi mere weeks after they met. The beauty mogul gave birth to their baby girl on Feb. 1, 2018.
Things seemed to be going good for a while — so good that Scott even said he planned on proposing to Jenner. But on Oct. 1, 2019, TMZ reported that they broke up.
Sources later claimed that they split due to Scott's alleged inability to give Jenner what she wanted: stability, commitment, and another baby.
Kylie Jenner and Travis Scott aren't done with each other
Of course, they'll always be connected through their daughter, whom they spend time with together. But Jenner and Scott reportedly continue to hang by themselves.
On Nov. 30, the blog The Shade Room reported that Jenner and Scott hit a casino together. In a video obtained by the outlet, the two are seen walking side-by-side before Jenner steps ahead of him.
The outing comes right after sources told Us Weekly on Nov. 26 that Scott "still very much loves" Jenner.
"He loves her, but he wanted to be able to live his life and travel and be with other people and not have to worry about always going back to his family," the source continued.
Has he gotten over those feelings and started trying to patch things up? While it might look that way, it's worth pointing out that Jenner has reportedly moved on.
According to multiple reports, she's dating Drake and she's already developed feelings for him.
"Drake has always had a thing for Kylie and it's mutual," a source told Us Weekly on Nov. 25. "They have known each other and been friends for a very long time and there has always been a spark there."
Ay yi yi. What to believe??
We guess we'll have to wait for Jenner and Scott to speak up before we can give a definitive answer as to whether they're on the verge of making up — no matter how much it looks like it.