Kylie Jenner and Travis Scott Reportedly Broke Up — What Happened?
These are the reported things that caused Kylie Jenner and Travis Scott's breakup.
Love is officially dead.
On Oct. 1, it was reported that Kylie Jenner and Travis Scott have ended their two-year relationship. Sources broke the news to TMZ, saying the two, who share an adorable daughter named Stormi, had been having some issues and decided a separation was for the best. But what exactly happened?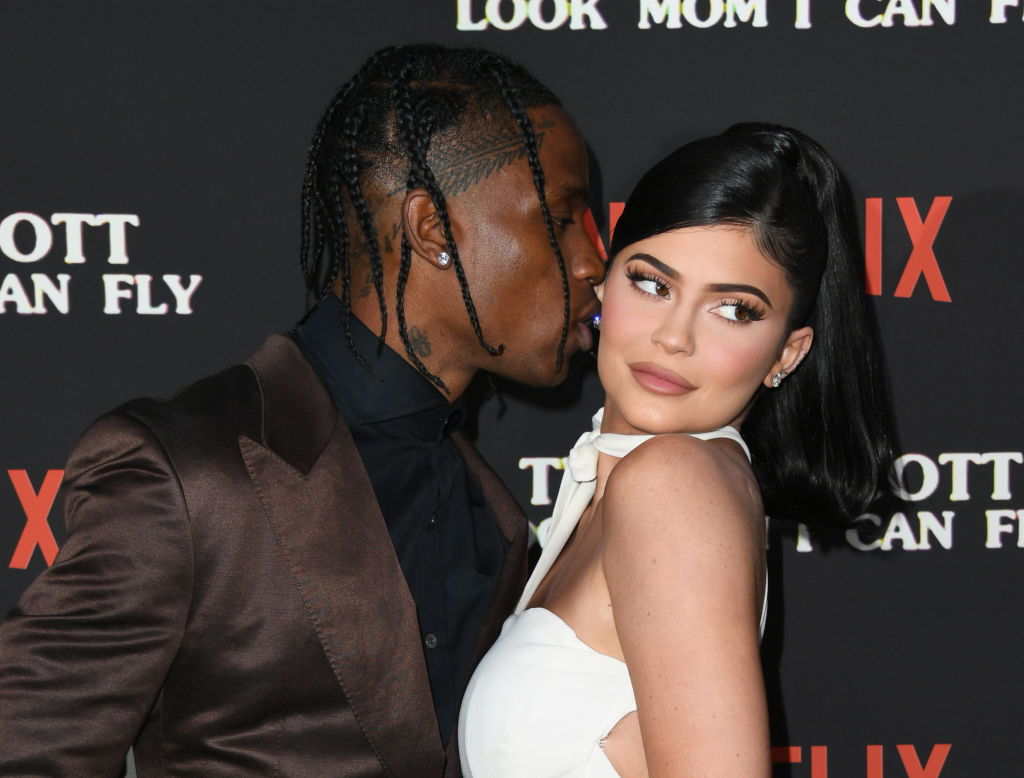 Inside Jenner and Scott's breakup
TMZ reports that Jenner and Scott, who began dating in April of 2017, had been trying to make their relationship work for "a while," but things just weren't working out.
However, sources noted that there's still a chance that they could get back together.
"Kylie and Travis aren't officially calling it quits on their relationship, but are taking space apart," a source explained to E! News. "It's not a firm split. They've been fighting again, but have still seen each other within this last month."
The insider continued, "They fight over ridiculous things and Kylie can be very skeptical about Travis. Travis has been stressed with dropping new music."
The source did not elaborate on the comment about Jenner. But she reportedly accused him of cheating on her earlier in the year. Scott denied the accusations.
Scott has already moved out of their home
The E! News source also pointed out that Scott moved out the $13 million Beverly Hills, California mansion that he and Jenner purchased in 2018.
"Travis has been staying at his house in Beverly Hills and Kylie has been allowing him to see Stormi," the source said. "She would never take that away from him."
This comes just weeks after Jenner and Scott faced breakup rumors when fans noticed that the reality star had removed a photo of her boyfriend from her closet. However, she seemed to deny that they'd split by posting a family photo on Instagram.
But she did admit that they had "ups and downs" in a September interview with Playboy, adding, "We evolve together through them and keep getting stronger."
A recap of their relationship
Jenner and Scott met in April of 2017 at Coachella. Mere weeks later, she conceived Stormi, who was born on Feb. 1, 2018. In December of that year, Scott revealed that he wanted to marry Jenner, telling Rolling Stone, "We'll get married soon. I just gotta sturdy up — I gotta propose in a fire way."
A source later told Us Weekly back on July 23 that Jenner and Scott had discussed taking the next step and getting married, but added that they weren't rushing to do it.
"Kylie and Travis have discussed getting married before, but it is not happening tomorrow," the insider explained. "Kylie's business career is booming like crazy with Kylie Skin and right now she honestly can't add that life chapter into her book at this moment in time."
"Her and Travis are very happy with where they're at in their lives and relationship and with Stormi," the source added. "They aren't trying to rush into a marriage."
The breakup is obviously a bummer for fans, but Jenner and Scott know what's best for them. That said, we'll see what happens from here.