Kylie Jenner and Travis Scott: Who Broke Up With Whom?
Is it just us or do Kylie Jenner and Travis Scott seem absolutely perfect for each other?
Not only do they have their own separate, extremely successful careers, but they're both hopeless romantics and great parents to their daughter, Stormi Webster. So, of course, it was a shock to learn that the two have recently decided to end their two-year relationship.
If you missed it, sources broke the news on Oct. 1, saying the couple split up after fighting over "ridiculous things." An E! News source added, "Kylie can be very skeptical about Travis. Travis has been stressed with dropping new music."
For the most part, the stars have remained tight-lipped about their breakup. But sources have offered up a few details, including some information on exactly who ended things.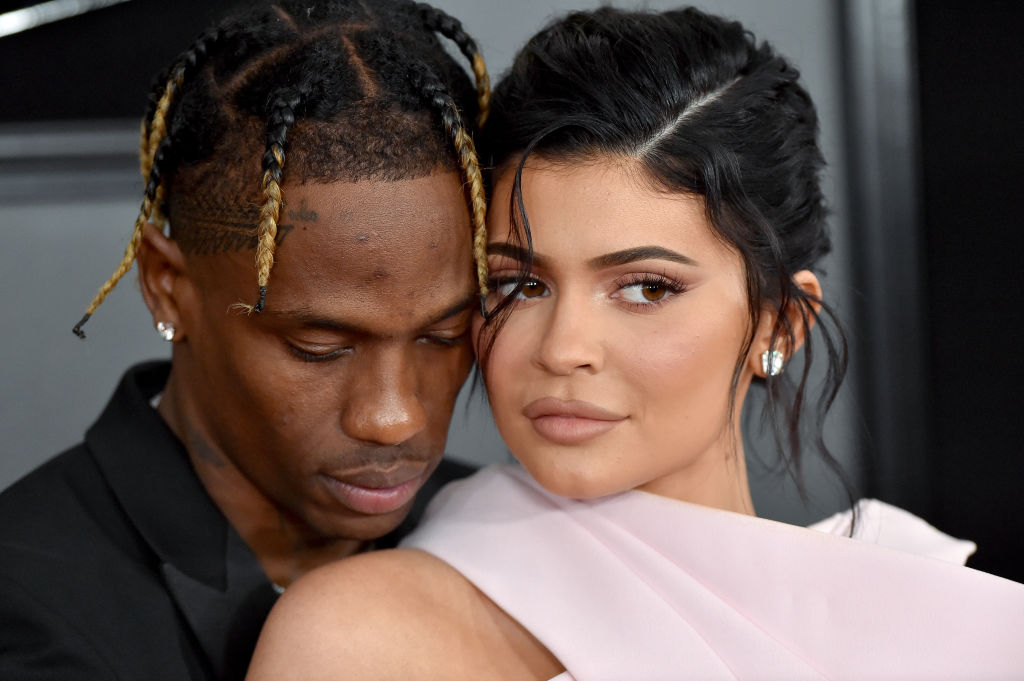 Jenner reportedly pulled the plug
Reports say that things had been rocky between Jenner and the ASTROWORLD rapper since February when she allegedly caught him cheating. Though the Kylie Cosmetics mogul took him back, she allegedly never could bring herself to fully "trust" Scott again.
"The couple has been hot and cold since their last breakup, and haven't been able to fully get on the same page again," a source told Entertainment Tonight on Oct. 2. "They are both extremely busy with different schedules and since Kylie found out about Travis messaging another girl on Instagram, the rebuilding of trust has been hard."
"Although they aren't together now, they're both open to getting back together in the future," the source said. "Above all, Kylie and Travis know their priority will and always has been Stormi."
There were also rumors that he'd recently cheated on Jenner
Following the news of the breakup, rumors surfaced that Scott had allegedly once again got caught cheating — this time, with a woman named Rojean Kar (YungSweetRo). However, she pushed back on the claims.
"None of these rumors are true, it's just the internet creating a false narrative," she said on Instagram. "Please stop spreading lies & leave him, her & I alone because it's affecting real lives. Thank you."
Scott also took to Instagram to set the record straight, writing, "[It's] really affecting when u see false things said about you [sic]. Once again these false stories about me cheating are just simply not true. Focusing on life, music and family at this moment is what's real." 
Jenner is reportedly satisfied with how things currently are
Despite their failed romance, the reality star is reportedly satisfied with the way things have unfolded. A source told Entertainment Tonight on Oct. 4 that everything she's been through has helped her grow and that she ultimately has "exactly" what she's always wanted: a child.
"This has been an extremely big year for Kylie, being named the youngest billionaire, ending her friendship with [Jordyn Woods], and ups and downs with Travis," the source explained. "However, Kylie is thankful for everything she's been through, and it has really helped her grow as a woman."
"Kylie has exactly what she's always wanted: a child and to be a young mother," the source continued. "Although she hopes things with Travis do work out, she knows she'll be OK if they don't."
Well, then. Only time will tell what the future holds for Jenner and Scott.