Kylie Jenner and Travis Scott: Why Friends Are Convinced They're Getting Back Together Soon
Kylie Jenner and Travis Scott might still be separated, but those close to them think it's only a matter of time before these two are a couple again.
Since their split was confirmed back in October, Jenner and Scott have remained friendly and continue to spend time together as they co-parent their daughter.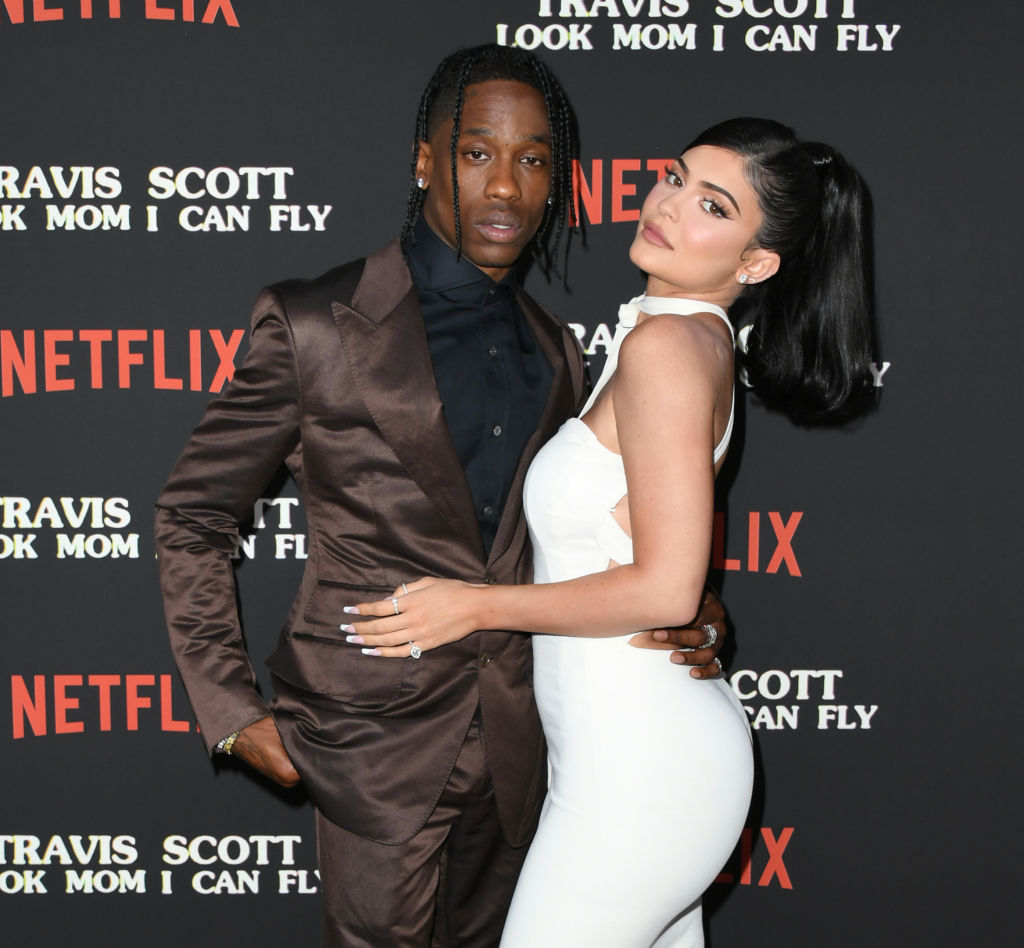 While they have been putting up a united front and remain friendly with each other, it might not be long before Jenner and Scott rekindle their romance.
Spending time together during the holidays could bring these two back together
For the past month and half, speculation surrounding Jenner and Scott's possible reconciliation has been making its rounds in the media.
After completely shocking fans with news of their October 1 split, many have been waiting to hear new revelations in this Jenner/Scott romance saga.
While the reason behind their breakup is still a little hazy, the former couple have maintained a close bond since calling it quits. In addition to co-parenting their 1-year-old daughter Stormi, the pair has also been spending a lot of quality time together, which has had friends, even fans, raising their eyebrows.
According to Hollywood Life, the exes plan on spending the holidays together with their daughter and those close to them believe that this could bring about a romantic reunion.
"Kylie and Travis still enjoy spending time together, there isn't any tension or awkward vibes so it makes things very easy," a source told the platform. "Travis will spend time with Kylie and Stormi over the holidays and Kylie's even agreed to travel to Houston with Stormi to spend some time with his family too."
Though there is still a possibility that they will just remain friends, those who know the pair best are certain that old feelings will resurface once the holidays are here.
"Things between them are about as amicable as two exes can get. It actually wouldn't shock anyone if Kylie decided to give him another chance," the insider continues. "Travis and Kylie are still very close, they still talk all the time, often several times a day. Regardless of their status as a couple Travis will always love and support Kylie, he'll forever have her back and want the best for her."
Will Scott be able to look passed Jenner's recent dating rumors?
Although they are good friends and still have love for one another, that hasn't stopped the makeup mogul from testing out waters with other men.
A few short days after their split, Jenner was spotted leaving a recording studio with rapper Tyga, who she dated before getting romantically involved with Scott.
While their "2am" run-in had fans convince that she was back together with her ex, the reality star eventually set the record straight surrounding their late night hangout.
"The internet makes everything 100 times more dramatic than what it really is. There was no '2am date with Tyga,'" Jenner tweeted the day after she was spotted with her ex. "You see me drop two of my friends off at a studio that he happened to be at."
A few weeks after her hang out with Tyga, Jenner was spotted getting pretty cozy with chart-topping rapper, Drake, while attending his 33rd birthday party.
She was then spotted attending the rapper's Halloween bash some days later and fans were convinced that these two A-listers were moving toward a potential romance.
Though it seemed as though they were smitten with each other, a source confirmed that Jenner and Drake were "just friends" and never even dated.
Despite her recent flings, Scott wasn't fazed at all by his ex being the subject of dating rumors.
Earlier this month, it was reported that the rapper had "no ill-will" toward Jenner "hanging out romantically" with Drake and knows that the two are just friends.
Scott and Jenner later proved that they were still on good terms when she attended his Astroworld Festival concert on November 9 in Houston, TX with her close pals.
While they are still separated, Jenner and Scott have an amazing friendship and we wouldn't be surprised if their close bond turned back into a romantic relationship.