Kylie Jenner and Tyga Have 'Been in Touch' for Years
Kylie Jenner and Travis Scott breakup news was replaced with Kylie and Tyga reunion news in less than 24 hours. The world's youngest self-made billionaire is reportedly on a break with Travis Scott, the father of her young daughter Stormi Webster. On Wednesday, in the midst of the breakup reports, Jenner was seen with her ex-boyfriend, Tyga.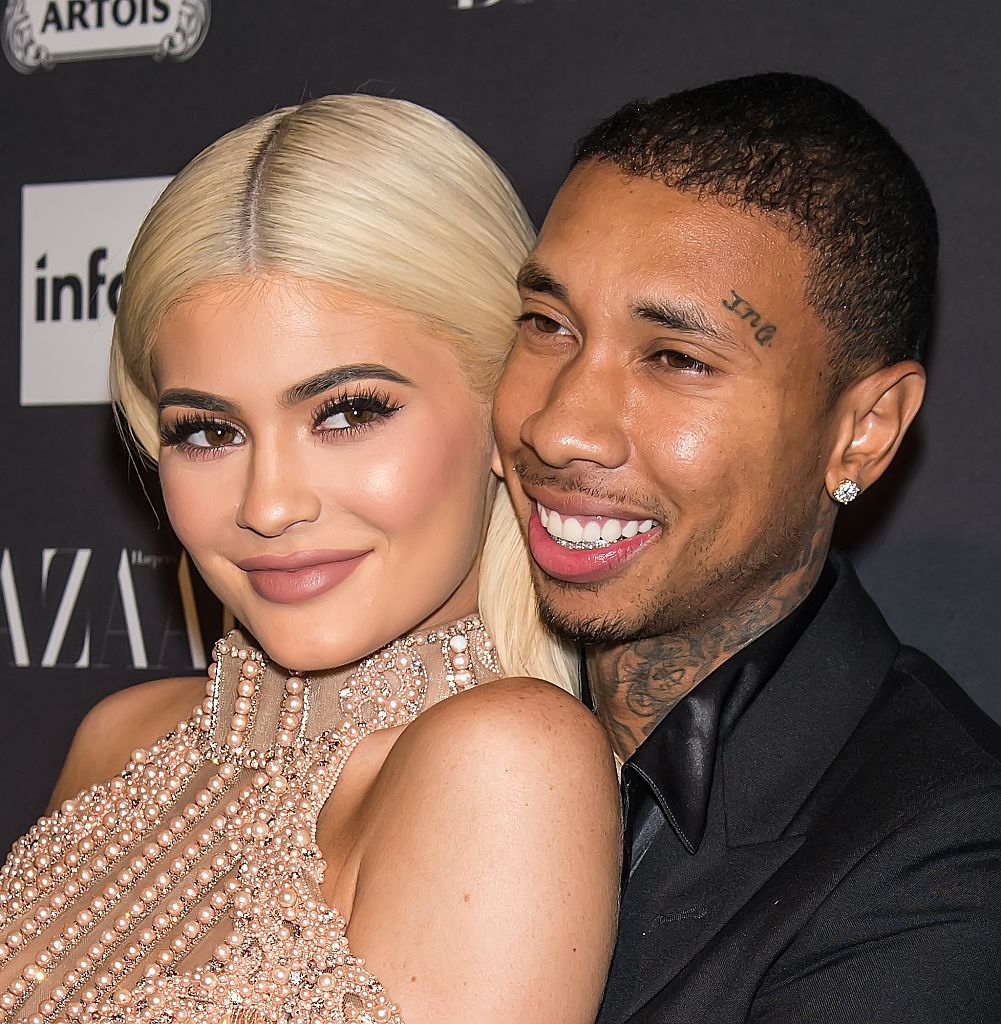 The sighting sent media outlets into overdrive, and now fans are busy speculating whether Jenner and Tyga are hooking up, or whether they are simply old friends catching up. Read on to learn all about Jenner's relationships with Travis Scott, Tyga, and whether there could be anything romantic between her and her old flame.
Kylie Jenner dated Tyga right before Travis Scott
Kylie Jenner first met rapper Tyga when she was just entering high school, but things reportedly didn't turn romantic until around the time of her 17th birthday. Their romance drew more than a few raised eyebrows, mainly due to Jenner's young age. Throughout 2015 and 2016, Jenner and Tyga were spotted all over the world, from family vacations to each other's social media feeds.
They also weathered their share of breakup rumors. In the summer of 2016, reports circulated that Jenner and Tyga had split. By September, the two were back together and flaunting their love on social media. Jenner even got a small "t" tattoo honoring her rapper boyfriend. Still, whether it was their young ages or the persistent rumors that Tyga had cheated, Jenner and Tyga broke up for good in the spring of 2017.
Kylie Jenner and Travis Scott moved quickly
Only days after her breakup from Tyga was reported, Kylie Jenner was seen with another popular rapper, Travis Scott. The two quickly became inseparable, and only a few months after they first started dating, fans started speculating Jenner was pregnant. Although she didn't confirm or deny the rumors for months, Jenner gave birth to her and Scott's daughter, Stormi Webster, in February 2018.
There's no doubt that Scott and Jenner's relationship progressed quickly, and in the end, that could have been one of the contributing factors of their recent breakup. While neither Jenner nor Scott has confirmed or denied their breakup, media outlets have reported the two are on a "break" and remain focused on co-parenting their young daughter without ruling out the possibility of a reunion in the future. Many fans believe they will end up back together in a couple of months.
Is Kylie Jenner dating Tyga again?
On October 2nd, it was reported that Kylie Jenner was spotted hanging out with former flame Tyga during a girl's night out. Although it might seem like the two are trying to reignite their relationship, sources claim the reunion was purely platonic and that there was no element of romance to it.
In fact, Jenner and Tyga have stayed "in touch" ever since their 2017 breakup, with Tyga claiming that he will always "have love" for her. He also doesn't seem to have any bad blood towards Travis Scott, saying "he's cool."
It's also not unusual for Jenner to stay in contact with Tyga. After all, many people in her family make a habit out of remaining friends with their exes, most notably Khloe Kardashian, who remained close with her ex-husband Lamar Odom for years, even after he publicly cheated on her. While it doesn't seem as though Jenner and Tyga will be pursuing a relationship at this time, it will be well worth keeping an eye on them for any further developments.