Kylie Jenner and Tyga Just Had a 'Reunion' in Las Vegas — Find Out What Happened
Running into your ex is usually super awkward and unpleasant. It's like, no matter how the relationship ended, you can't help but cringe and silent panic (and maybe run in the opposite direction).
But when Kylie Jenner and Tyga ran into each other over the weekend of Aug. 23, they reportedly handled it like champs. Here's what happened when Jenner and Tyga bumped into each other for the apparent first time since ending their three-year relationship.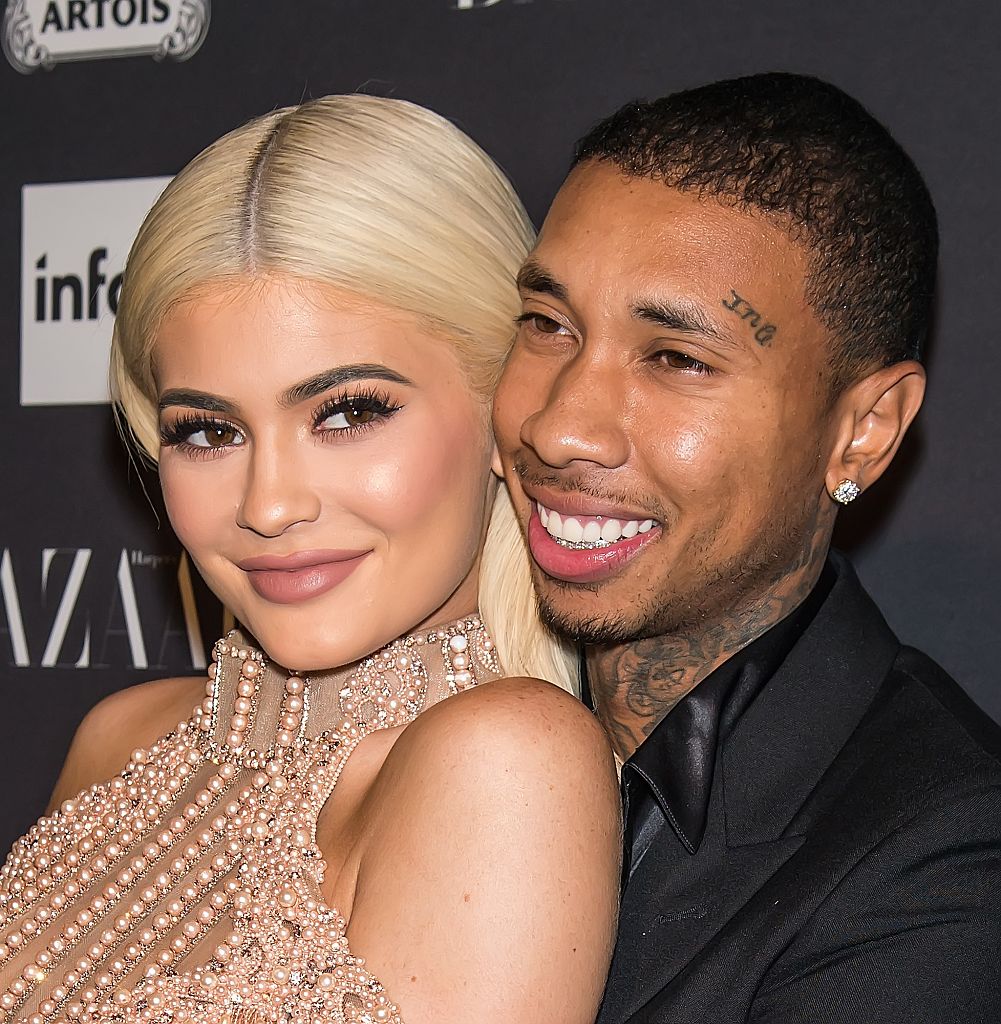 How Jenner and Tyga reportedly crossed paths
According to TMZ, the exes both visited Las Vegas over the weekend. Tyga reportedly had a performance in the city, while Jenner was there celebrating Sofia Richie's 21st birthday.
On Aug. 24, they hit the same strip joint, Sapphire Club. At some point, Jenner and Tyga "exchange[d] friendly greetings and some chitchat," and their groups even partied together. But TMZ reports that "the reunion was short on warmth or fuzziness."
Jenner reportedly wound up leaving early. But a source said the decision had nothing to do with Tyga, as "she harbors no ill toward her ex-BF." The source added that the two are still very cordial with each other.
Why Jenner and Tyga broke up
In case you forgot or simply want to take a stroll down memory lane, these two decided to split up in 2017 so that Jenner could live her life. At the time, she was only 20 years old and had been in a committed relationship with Tyga since about 2014.
"There was absolutely not one thing wrong with me and T," she said on an episode of her show Life of Kylie. "…There was no crazy fight, we just decided—well, I decided– that I'm really young. I don't want to look back in five years from now and feel like he took something from me when he's really not that type of person."
After they broke up, Jenner moved on to Travis Scott. They've been together since April of 2017 and share a daughter, Stormi Webster.
How Tyga feels about their breakup
The "Taste" rapper has commented on his relationship with Jenner several times since they broke up and it sounds like he's OK with how the romance turned out.
In August of 2018, he stopped by Nicki Minaj's Apple Music Queen Radio show and told listeners that they're "doing good" separately.
"I'm not a bitter person…if we break up, we break up. We had a good time and kept moving, and we went our separate ways and we're both doing good," Tyga said (via Entertainment Tonight).
He also made it clear that he did not miss her. When asked whether he did, he said, "Nah, I'm good. I'm good love, enjoy."
Tyga likely won't be commenting on Jenner as much now, though. When asked about his old flame in a July interview on Good Morning Britain, he totally shut the question down. 
"It's just dating, you know what I'm saying? You date, you know what I'm saying? You move on, you date again, you move on. It's just a part of life and a part of evolving and just learning," he said (via E! News).
Fair enough. Ah, well, it was good while it lasted.