Kylie Jenner Bashed Over Jordyn Woods "You Don't Know What Love Is"
It's been months since the Jordyn Woods/Tristan Thompson scandal left KarJenner fans completely shook, but the aftermath of the scandal still lives on. Things in the Kardashian/Jenner world got completely turned upside down when reports of Thompson (Khloe Kardashian's baby daddy and then-boyfriend) kissing Woods (Kylie Jenner's long-time best friend) at a party surfaced.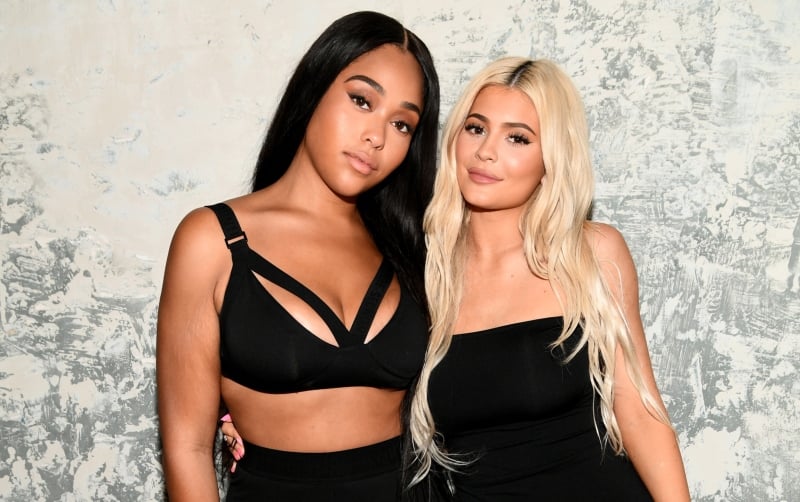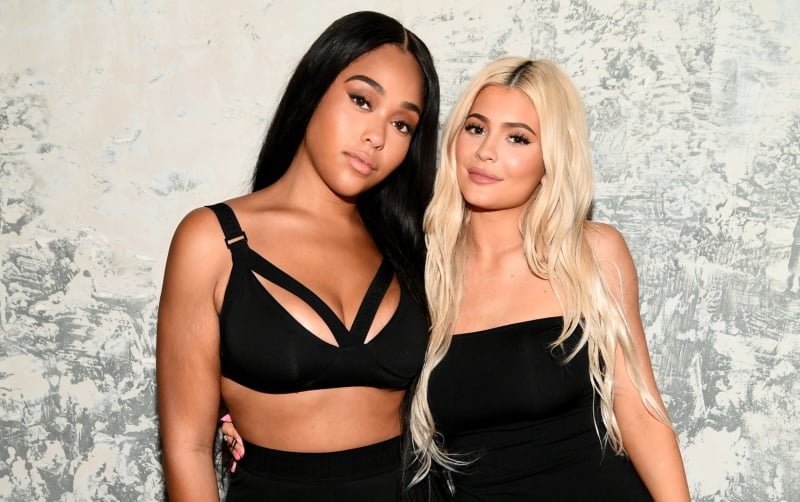 Since the scandal, Woods has moved out of Jenner's home and the two ex-besties have cut off all contact. Most recently, Jenner unfollowed Woods on Instagram months after the scandal surfaced. Now fans of the billionaire are lashing out at her for the way she's treating her ex best friend.
Despite Jenner deleting Woods as a friend on Instagram, the 21-year-old has yet to scrub her feed of all traces of the model. Instead, she has chosen to leave all pictures of them up. One of the sweetest pictures of the pair also includes Jenner's one-year-old daughter, Stormi. In the picture, all three of them are wearing matching lime green bathing suits and playing in an outdoor shower. Jenner holds Stormi in her arms while Woods playfully sticks her tongue out at the baby. Stormi seems delighted and stretches her arm out, seemingly reaching for Woods.
"Love these two more than life itself," Jenner captioned the sweet picture. Despite the fact that this picture was posted way back in January, fans of Jenner are still commenting on it months later. Though a nice chunk of KarJenner fans are urging Jenner to delete the picture, and all others which include Woods, many are taking a different approach and begging Jenner to forgive her former friend. "Be bigger, be better and show the world you can forgive Jordyn Woods," one fan pleaded.
Others are choosing to bash the Kylie Cosmetics owner for her unwillingness to make amends with Woods. "I can't believe this…The same person you love more than life itself you've abandoned just because of a man who can't control his manhood. Shame you can't stand up to your words, girl," one fan wrote. "Oh, really and you unfollowed her. Guess you have no idea what love is," another chimed in. "If I loved someone like that, I wouldn't throw them away, but I'm not a Kardashian…idk wtf love is to them," a critic wrote, insinuating that Jenner's whole family has a messed up understanding of love.
Speaking of love, despite everything, Woods still seems to have a whole lot of it for her former friend. In a recent interview with Cosmopolitan UK, she confessed that she still hopes for a reconciliation with Jenner. "I love her. That's my homie. I hope everything falls into place and that we can all grow and build our relationships with our family and God and come back together one day and be stronger and happier," the SECNDNTURE owner confessed.
But just what does Jenner feel about her ex-bestie. In a teaser for the upcoming season of Keeping Up With The Kardashians, Jenner's sister, Khloe Kardashian, asked her if she missed Woods and still wanted to be friends with her. "I think that this whole Jordyn situation needed to happen for a reason. For me, for her, for you, for everybody. She was my security blanket. She lived with me. We did everything together, I just felt like, 'Oh, I have Jordyn. I don't need anything else.' And I feel like there's a part of me that needed to grow without her. Sometimes people are there for certain reasons at certain times in your life and then not there for others," the billionaire confessed.
Whether they realize it or not, the former besties are still on the same wavelengths because Woods also said something similar very similar. "A lot of people can be around when things are good, but you don't know who's really around until things are bad," she stated. Both women are actually right in this situation. Growing up forces you to come to grips with who really is there for you when the going gets tough. Whether or not these two decide to eventually reconcile or not, both of them seem to be thriving.