Kylie Jenner Can't Remember a Time When She Wasn't Famous
Kylie Jenner is one of the biggest celebrities today. She has over 150 million followers on various social media accounts and is also a cast member on the successful reality show Keeping Up With the Kardashians.
Many celebrities who are famous now do remember what life was like for them before they became well-known. However, it turns out that Kylie Jenner actually does not and much of her life has really been in the spotlight.
Let's take a look at how the youngest Kardashian-Jenner has adjusted to living this way and whether she has any plans to go into anonymity.
Kylie Jenner currently runs a huge beauty empire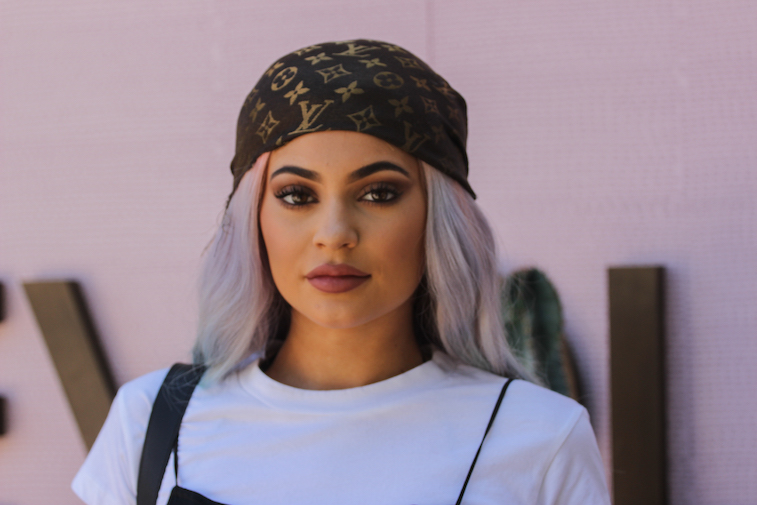 In 2015, Jenner launched her company, Kylie Lip Kits, to sell lip-related beauty items. The young TV personality always has always had a passion for makeup, especially lipsticks, so she decided to turn her love into a real career.
"I took my insecurity with my lips and turned it into my business model," she shared with Vogue Australia. "I just loved bigger lips, and I just got obsessed. To this day, I can't leave the house without lipstick."
Kylie Lip Kits became a big success right off the bat. Her products were often sold out and fans couldn't get enough of them. Even beauty gurus had positive things to say about the company.
In 2016, the company became rebranded as Kylie Cosmetics and started selling more categories of beauty products. Jenner's company continued to see lots of growth and it didn't take long before Kylie Cosmetics was declared to be worth around $800 million in 2018.
Jenner is one of the youngest billionaires in the world
Kylie Jenner owns 100 percent of Kylie Cosmetics, so she definitely has been reaping in a ginormous sum of money from its success.
With the profit from selling beauty products and the salary from Keeping Up With the Kardashians as well as other things such as product endorsements, Jenner was declared the youngest self-made billionaire in the world in 2019.
Even without the billionaire title, it's obvious that she is extremely loaded. Jenner has been known to spend a lot of money on luxury cars, mansions, designer handbags, and even expensive birthday parties for her loved ones.
Jenner has been rich and famous since she was a child
Most people around the world probably will never see this much wealth and fame ever in their whole life, but Jenner is the total opposite. She has never had much a "normal" existence and being a celebrity is what she has known for the most part.
Keeping Up With the Kardashians premiered in 2007 when Jenner was only nine years old and her whole family was suddenly thrust into the spotlight. The show has been running for sixteen seasons now, so Jenner has been famous for more than half of her life.
"Honestly, I don't remember a time when I did have privacy," she told Harper's Bazaar Arabia. "I feel like I just grew up in it and so I figured out a way of living that is comfortable for me."
However, unlike her oldest sister Kourtney Kardashian, who has shared that sometimes she wishes she could leave fame behind and go somewhere far away, Jenner has never really expressed such a thing.
In fact, she seems to think that being an influential celebrity is her calling. "Of course, there are times when you feel like your privacy is invaded," she shared, "but I feel like I've learned how to pull back when I need to. I love my fans and we have such a strong relationship. I do love sharing and inspiring and bringing people into my life. I feel like I was definitely made to do what I do."