Kylie Jenner Is Dangerously Close to Beating out Kim Kardashian West for This Title
There was a time, not too long ago, when Kim Kardashian West reigned queen of the KarJenners. In fact, until Keeping up with the Kardashians began airing, most people didn't even know that her younger sisters existed. But, a lot has changed since then, and Kylie Jenner has steadily been gaining popularity. Not only is Kylie Jenner now the richest of the Kardashian/Jenner sisters, with a net worth of an astounding $1 billion dollars, but she also seems to be the sister who the world is most obsessed with at the moment.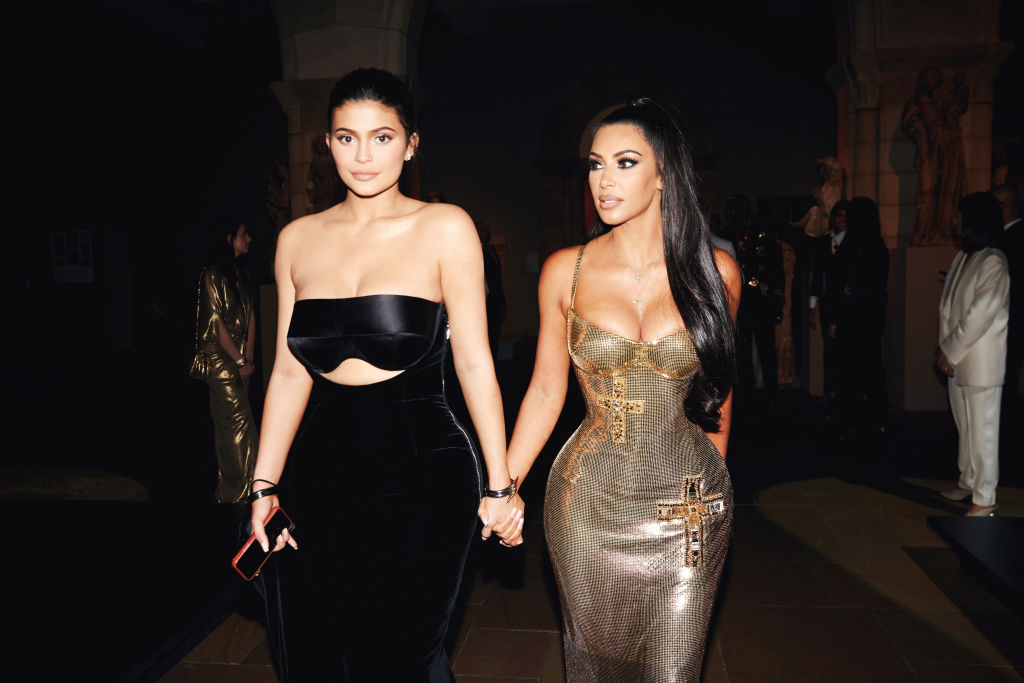 Kylie Jenner's insane net worth
Of course, a lot of the world's obsession with Jenner is likely due to how incredibly rich she is. While Kardashian West and her siblings have always been wealthy, Jenner's billionaire status allows her to lead a lifestyle that far surpasses even that of her sisters. From purchasing a luxury Bugatti with an astronomical price tag of $3 million dollars, to renting out a luxury yacht for her 22nd birthday that cost 1.2 million dollars a week, to flying her closets girlfriends out to Turks and Caicos to launch her new line, Kylie Skin, Jenner certainly doesn't shy away from her wealth.
But, Jenner's wealth can be overwhelming even to those in her own family. Though the KarJenner clan is supportive of their little sister, they admit Jenner's wealth can be a bit intimidating. Kourtney Kardashian recently admitted to feeling a bit of pressure to keep up with Jenner's billionaire status. She confessed to feeling like what she's doing was never enough. Nevertheless, Jenner has shared openly that her sisters are very proud of her, despite sometimes teasing her about footing the bill.
Travis Scott and Stormi
But Jenner's wealth isn't the only thing that fuels the public's obsession with her. Her high profile relationships with ex-boyfriend Tyga, and most recently, Travis Scott, also add fuel to the fire. Furthermore, Jenner's fans are completely enamored with Jenner's daughter, Stormi, and show curiosity in learning how the 22-year-old navigates being a young mother, her famous staus, and running a billion-dollar company.
Kim Kardashian West (barely) reigns supreme on Instagram
With all the notoriety that Jenner has received in the past year alone, it's no surprise that she is dangerously close to beating out her older sister, Kardashian West, for the title of the most-followed Kardashian/Jenner on Instagram. Though Jenner and Kardashian West both boast over 148 million followers, for the first time, Jenner's follower count is neck and neck with her sister's following.
Popularity by the numbers
Both sisters have seen crazy amounts of growth with thier Instagram following in the past few months, but Jenner's growth has been a lot faster and more substantial than that of Kardashian West's. Back in June, Kardashian West had a follower count of 141.6 million, in comparison to the 148.9 million followers that she has today. In comparison, Jenner now has 148 million followers in contrast to the 137.9 followers that she boasted back in June.
Is there a new KarJenner queen
With Jenner's incredible growth on the platform, it won't take long for her to surpass Kardashian West as the most followed KarJenner on Instagram. This is especially true if she continues to use her company to collaborate with high-profile brands like Balmain. Kardashian West might be the one who helped the KarJenner's establish a name an empire for themselves, but like it or not, there might be a new queen of the KarJenners.