Kylie Jenner Confirms Travis Scott Breakup, Denies Tyga Dating Rumors
Following the news that Kylie Jenner and Travis Scott broke up and were "taking some time apart," the beauty mogul is finally speaking out. And she has a few things to say about all the rumors swirling.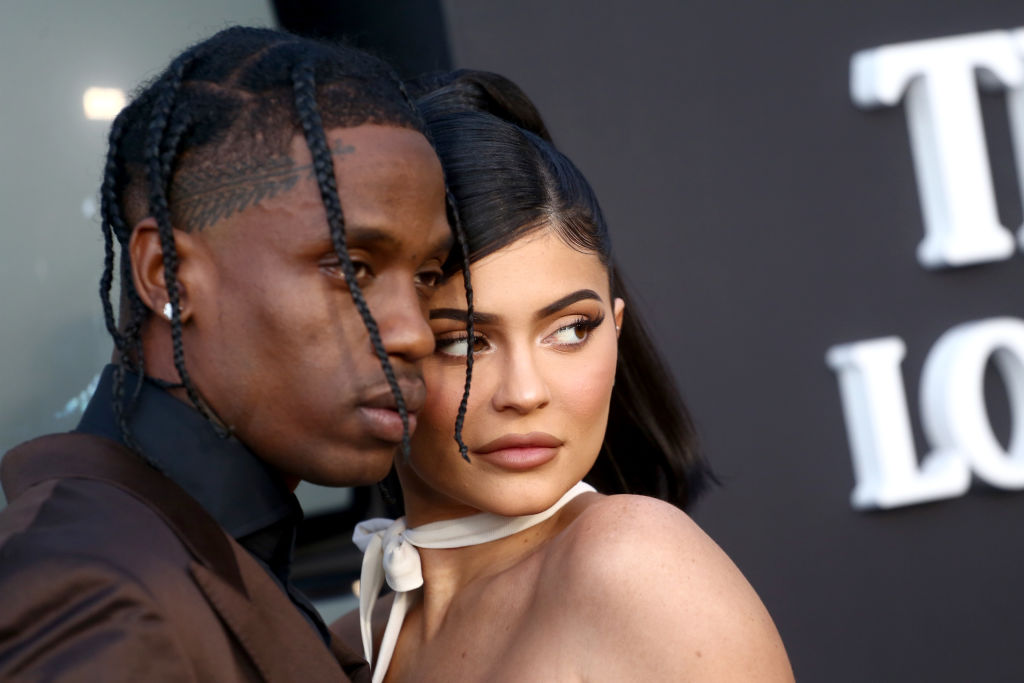 Kylie Jenner and Travis Scott split
Earlier this week, Jenner's fans were surprised to hear that she and Scott, who have been dating for two years and share a daughter, Stormi, had broken up.
A source close to Jenner told PEOPLE: "They are taking some time but not done," adding, "They still have some trust issues but their problems have stemmed more from the stress of their lifestyles."
Further, TMZ, who first reported the breakup news, noted that they had decided to give each other space weeks ago.
A source told ET that "Kylie and Travis haven't been together as a couple for roughly a month, but they're on good terms."
The source added: "The couple has been hot and cold since their last breakup, and haven't been able to fully get on the same page again. They are both extremely busy with different schedules and since Kylie found out about Travis messaging another girl on Instagram, the rebuilding of trust has been hard."
Further, the insider shared: "Although they aren't together now, they're both open to getting back together in the future. Above all, Kylie and Travis know their priority will and always has been Stormi."
Jenner and Scott were last seen together at the premiere of Scott's Netflix documentary, Travis Scott: Look Mom I Can Fly on August 28, along with Stormi.
Things seemed good in their Playboy interview
When Scott interviewed Jenner for the "Pleasure Issue" of Playboy, they were very open about their relationship. Scott asked her why their relationship works and Jenner responded: "We think the same, and we have the same goals and passions in life. Besides the fact that we have good chemistry, we have a lot of fun together. You're my best friend. Through all the ups and downs that every relationship has, we evolve together through them and keep getting stronger."
When Scott noted, "A lot of people claim that having a baby can hurt your sex life, but I feel like that's the opposite of our experience," she shared: "Yeah, I feel like we've definitely proven that rumor to be wrong."
Jenner noted: "You remind me that motherhood and sexuality can coexist and just because you embrace your sexuality doesn't mean you have loose morals or you're not a good mother. You can be sexy and still be a badass mom."
Jenner set the record straight
Before the rumors could take off, Jenner shut it down with the facts, taking to Twitter to share that she isn't hooking up with Tyga.
She tweeted: "The internet makes everything 100 times more dramatic than what it really is. There was no '2am date with Tyga'. You see me drop two of my friends off at a studio that he happened to be at."
Jenner further noted that things are friendly between her and Scott, with their daughter being their priority. She noted: "Travis and i are on great terms and our main focus right now is Stormi our friendship and our daughter is priority."