Kylie Jenner Could Face Major Legal Issues with 'Rise and Shine' Trademark
Although Kylie Jenner's 'rise and shine' viral moment made her even more famous than before, it seems as though her newfound success could get her in a ton of legal trouble.
The makeup mogul recently filed to trademark the common catchphrase but little did she know, a New Jersey businesswoman already beat her to it.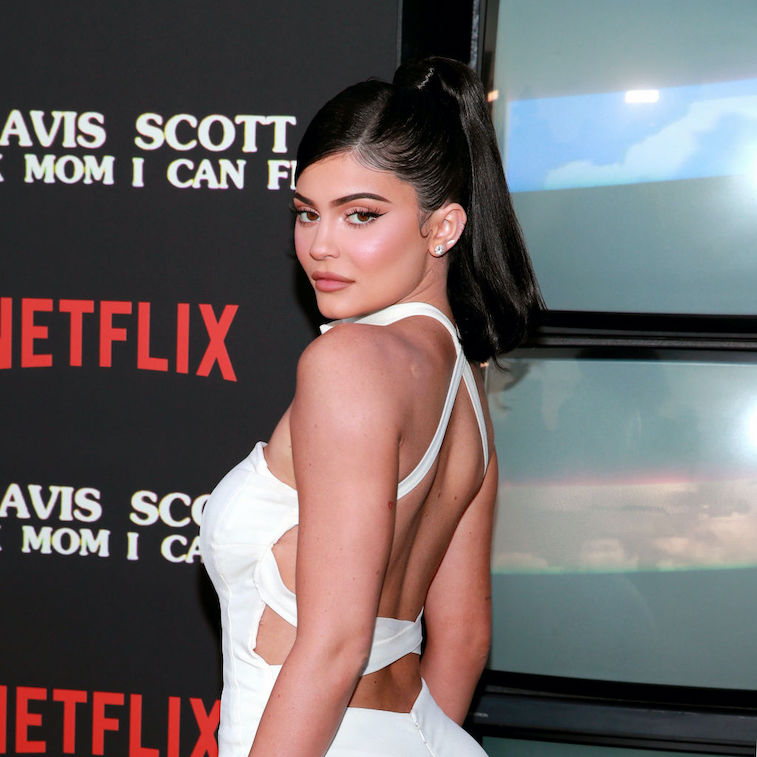 Jenner recently went viral for singing the common catchphrase
A lot of people have said that the Kardashian-Jenners are talentless, but Kylie Jenner recently proved that she can hold a note or two.
Earlier this month, the makeup mogul went viral after she put her own twist on the common catchphrase 'rise and shine' during her office tour video.
The viral moment came about after Jenner gave fans a tour of Kylie Cosmetics Headquarters. After a camera crew followed her around the impressive office build, the makeup mogul ended the tour by giving fans a glimpse into her daughter's room.
As Jenner turned on the light to wake 20-month-old Stormi up from a nap, she sang her own rendition of 'rise and shine', which the internet had a field day with.
The reality star soon became a viral meme and quickly embraced her newfound internet success.
Jenner even capitalized on her viral moment by launching two "riiise and shiiinnee" hoodies on her website that sold out almost instantly.
A few days later, TMZ reported that Jenner submitted a trademark for the catchphrase seeing as though she was profiting heavily off of her merch.
According to the platform, the trademark would cover products like "belts, pants, coats, dresses, footwear, gloves, headbands, headwear, jackets, loungewear, scarves, sleepwear, socks, swimwear, and undergarments as well as cosmetics."
Although the makeup mogul has already filed the necessary documents to receive full ownership over this famous wake-up call, there is a possibility this will not work out in her favor.
Someone already owns the trademark
While capitalizing on the 'rise and shine' catchphrase might have seemed like a good idea at first, this famous saying could get Jenner into a lot of legal trouble.
According to The Blast, a NJ woman and business owner recently came forward and revealed that she is the rightful owner of a trademark for the catchphrase.
Cathy Beggan is the founder and president of Rise-N-Shine, LLC, a nutritional supplement, vitamin, and cosmetics company she established back in 2006.
Just like everyone else, Beggan wasn't very pleased when she heard of Jenner trying to trademark the 'rise and shine' catchphrase.
She told the platform that she has an issue with the reality star using the phrase, "without the legal license or permission to do so and without any offer of compensation."
Now that the makeup mogul is trying to profit off of a phrase that has already been trademarked, Beggan is willing to take Jenner to court if it comes down to it.
"We have never sought to frivolously enforce our trademark – in fact, this will be the first time we have ever attempted to enforce it – but I have to defend my and my company's rights in this case," Beggan said.
If Jenner is willing to cooperate, Beggan has an ultimatum
While Beggan wouldn't be opposed to taking Jenner to court if the reality star tries to fight her on this, resorting to a legal battle would be her last resort.
Beggan is all about women supporting women and has figured out a way she and Jenner can help each other out.
"If Kylie is willing to sing a jingle for my company, we will consider licensing the phrase to her for use with certain non-competing products, in exchange for a reasonable licensing fee," Beggan shared.
The business owner continued by sharing her hope that Jenner will take her up on her offer all while extending an olive branch the reality star's way.
"Kylie and I are both single mothers, businesswomen, and entrepreneurs and I'm sure she can understand the struggle one goes through to build a brand and to protect that brand and business for ourselves and our children's futures," she said. "I'm hoping for a positive outcome, and to hear from Kylie personally soon. Give me a call girl, and let's work this out."