Kylie Jenner Created 'StormiWorld' for Stormi's First Birthday Party: How Much Did It Cost?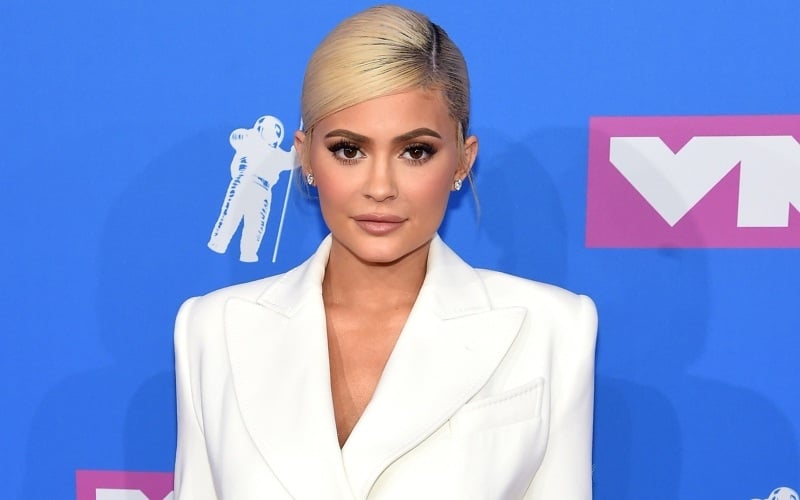 When Kylie Jenner and Travis Scott had to cancel the extravagant party they had planned for daughter Stormi's birthday due to rain, they threw her a small gathering. What more could you ask for? Stormi ended up having two birthday parties though — and, while the first one was small and intimate, the second one was a full blowout called StormiWorld.
Jenner spared no expense for StormiWorld
In short, Jenner created an entire theme park experience for her daughter and party guests, called Stormi World. It's likely you've never seen a birthday party quite like this.
Jenner explained in a short and sweet Instagram caption along with a photo from the party: "i had to go all out for my baby. #StormiWorld." She certainly did just that, something that not all of her fans were so impressed with, as a number of them weighed in with comments about the event being overkill for a one-year-old.
Jenner shared all of the fun on her Instagram story
Jenner took fans along for the ride in her Instagram story, as she remarked at first, "Pulling up to Stormi's party," showing a giant blow-up likeness of Stormi's head. Yes, that's right — guests had to walk into Stormi's mouth to enter the party.
Inside the magical StormiWorld, there was a butterfly rainbow forest, photos of Stormi perched on clouds, women dressed as fairies, and even "Stormi's Shop," full of Stormi merch. There were also rides — including a carousel and a swing ride, which family members like Kris Jenner and Khloe Kardashian were seen happily riding.
There were even more goodies at Stormi's party
Of course, no birthday party would be complete without a cake, and Stormi's was so extra, including a functioning carousel at the top of the many tiers, beautiful flowers and butterflies, and a photo of Jenner and Stormi together.
Mom, dad, and Stormi were seen dancing along to a live performance of "Baby Shark" performed by life-sized characters and there were adorable mini pizzas, French fries, and other treats served. As for gifts, it's likely that Stormi cleaned up in that department, but she did get a special gift from DJ Khaled — her first Chanel bag!
How much did Kylie Jenner spend on Stormi's birthday party?
While no estimated cost for Stormi Webster's birthday party has yet been revealed, it's obvious that Jenner and Scott spared no expense to make their little girl's celebration memorable.
Though StormiWorld might not be remembered by the one year old, there's no doubt that it was memorable for everyone in attendance and all of us watching along on Instagram.
Jenner shared a sweet message on Stormi's birthday
On Jenner's birthday, Kylie shared adorable photos and video of her little girl on Instagram, along with a special message. She wrote: "how did i get so lucky to have such a sweet, smart, happy baby. i just couldn't have dreamt you up, storm. i wish you could stay this little forever and i could protect that contagious smile and laugh of yours. I know you won't remember much about the first year of your life but i pray that you'll never forget to keep sharing your joy and laughter with the world. my love grows for you a thousand miles a minute. every day with you is the best day of my life. happy birthday to my angel on earth."