Kylie Jenner's Daughter Stormi Inspires Her in This Huge Way Every Day
Yesterday was International Women's Day and, in honor of the day, Kylie Jenner had a special shoutout to a member of her family who makes her a better woman. Nope, it wasn't momager Kris Jenner or any of her famous siblings — it's her daughter, Stormi.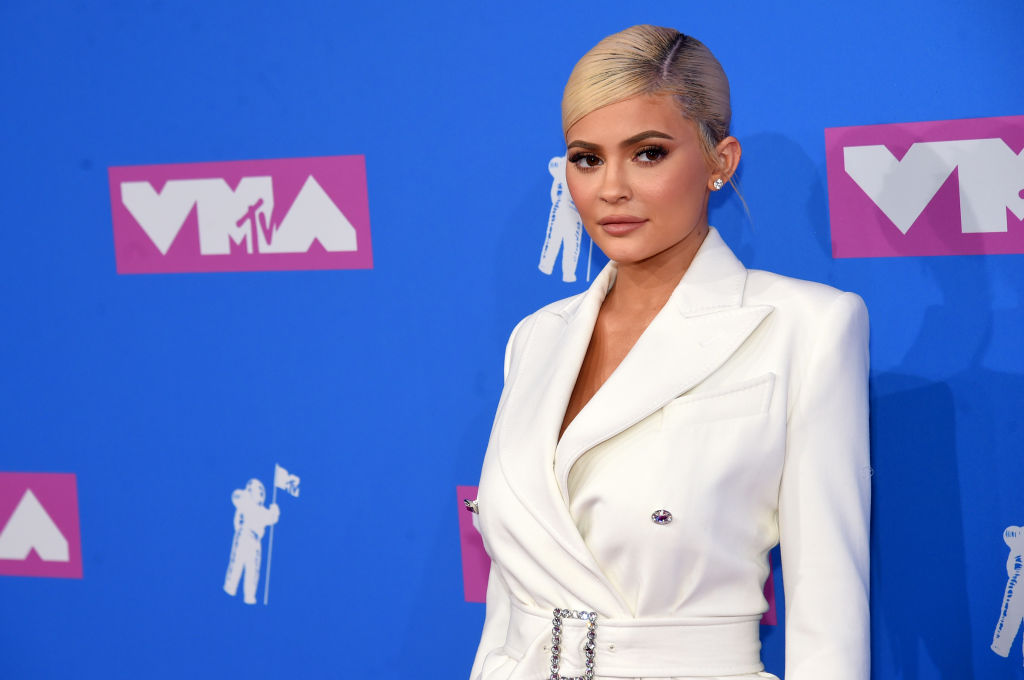 Kylie Jenner's daughter is an important part of her life
While Jenner has gushed over her sweet baby before, this short but sweet shoutout to her little girl had everyone giving a collective "aww" in response. She captioned a photo of herself giving Stormi Webster a kiss: "this little girl motivates me every day to become the best woman i can be."
Jenner, of course, is killing it lately, with Forbes calling her the world's "youngest self-made billionaire" — so she definitely has nailed the business side of things.
Despite the fame and fortune, however, Jenner seems to know her priorities and the impact Stormi has on her life.
Jenner's shoutout to Stormi wasn't surprising
Jenner clearly would go to the ends of the world for her baby girl, evidenced recently by the over-the-top first birthday party she threw for Stormi. Jenner created a magical theme park experience called StormiWorld and pulled out all the stops to make the day special.
The party was off the chain, with guests entering through a giant inflatable Stormi head to get inside. Once in, there were fairies, a "Baby Shark" performance, rides, and cute treats.
In the days following the party, Jenner shared an Instagram story of Stormi wearing some major bling — a diamond necklace with a lightning bolt. Jenner is heard saying in the video: "Look at what your daddy got you girl!"
Is Kylie Jenner spoiling Stormi?
While it would appear that Jenner is showering Stormi with gifts and lavish parties, she is, after all a self-made billionaire. When her sister, Kendall Jenner, recently chatted with Jimmy Fallon on The Tonight Show, she discussed Stormi's expensive birthday party, noting that her sister "really went all out."
She also remarked that she had asked Kylie: "You know she's 1? I don't know if she's going to remember this!" Kendall added, "I love you for the effort, though."
Kylie's reason for Stormi's extravagant party was simple enough, as Kendall explained that Kylie told her: "I really don't care. I just really want to do it." Knowing that, Kendall offered her full support, telling her: "You know what, more power to you. Do it. Go for it."
Jenner's tributes to Stormi will likely keep coming
Jenner is Stormi's number one fan, of course, and no doubt we'll be seeing more of these kinds of tributes in the future. As for that big event for her daughter's birthday, Jenner had explained on Instagram how it all came together, sharing: "I dreamed about this party and then drew it up on paper room by room and @mindyweiss really made my vision come to life!!! Thank you Mindy and team! This party was magical."
She added: "I had to go all out for my baby. #Stormiworld."