Kylie Jenner Fans Think She Hinted At Romance With Drake on Instagram
It's been a wild year for Kylie Jenner romantically. Though she had been going strong with her ex-boyfriend (and father to her one-year-old daughter, Stormi) breakup rumors about the couple began to swirl back in October. When the rumors were confirmed, fans were sure that Jenner was rekindling a romance with her ex-boyfriend, Tyga. However, when the Kylie Cosmetics founder debunked those rumors, the 22-year-old started being romantically linked to Drake.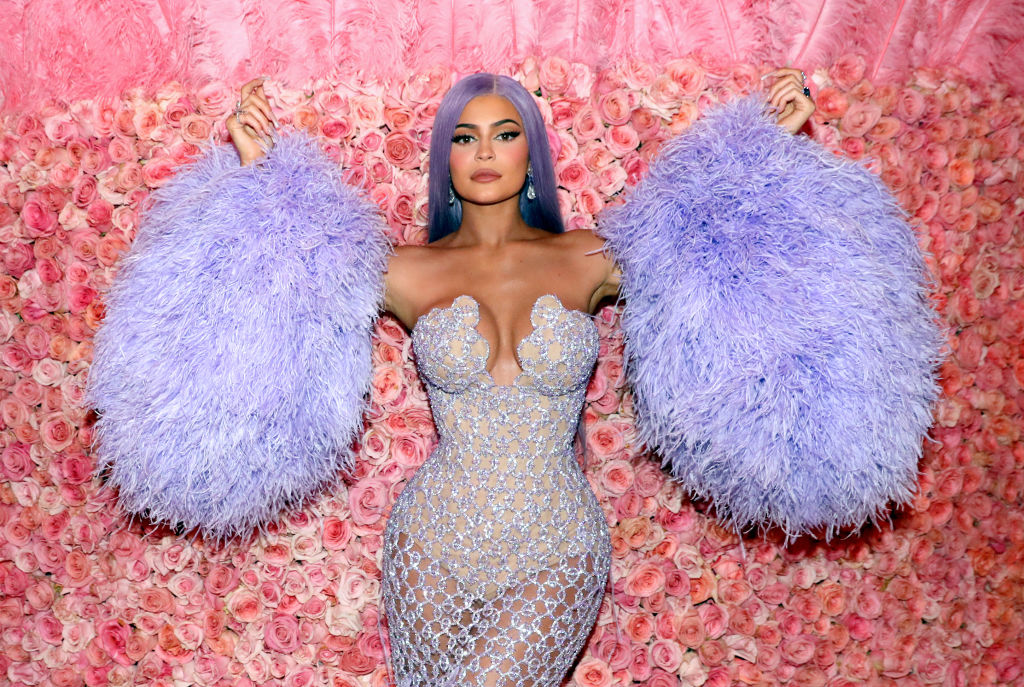 A significant age gap
Many people were shocked to find out that Jenner and Drake were allegedly dating. Some fans found the pairing odd because the two celebrities are eleven years apart. However, Jenner is no stranger to dating older men. She started publically dating her ex, Tyga, when she was only 17 even though he was 25 at the time. Furthermore, Drake has received backlash for his penchant for talking to much younger girls. Fortunately, though Drake and Jenner have a significant age gap, they are both consenting and legal adults.
A ploy to win back Travis Scott
Information about the romantic relationship between the Kylie Cosmetics owner and the rapper is pretty scarce. Though there are many rumors swirling around about them, most of them are largely speculative. Some "unnamed sources" report that Drake has been interested in Jenner for years while others state that the billionaire is merely using the "The Motto" rapper to make her baby daddy jealous.
When Jenner made an appearance at Scott's Astroworld tour with baby Stormi in tow and he referred to her as his "wife", fans were convinced that the alleged relationship between Drake and Jenner had fizzled out. But, on December 11, 2019, Drake posted a picture to his Instagram page that may have hinted that the courtship was going strong.
Drake causes speculation with clothing and lipstick
In the picture, the "Headlines" rapper is wearing a sweatshirt from Jenner's high school alma mater, Sierra Canyon School, and is wearing a white hat with a visible kiss lip print on it. Of course, since Jenner's billion-dollar company began with her selling lip-kits, many fans felt that the photo was a nod to Drake's romance with her. The rapper added fuel to the fire when he captioned the photo with a kiss emoji.
Kylie Cosmetics HQ
But, Drake is not the only one that may have hinted at the courtship that he has with the 22-year-old. Only a day after he posted his cryptic photo, Jenner took to her own Instagram and posted a picture. In the photo, Jenner gave her 153 million followers a glimpse into life at Kylie Cosmetics Headquarters. The photo shows off two (seemingly new) side-by-side vending machines. One features mini bottles of champagne and the other features custom Kylie skittles. "Champagne and skittles anyone? #KylieHQ," Jenner captioned the photo.
The makeup guru sparks dating rumors on Instagram
A seemingly innocent picture immediately caught the attention of fans. They seemed to think that Jenner was referencing her romantic connection with Drake because of the rapper's nickname. Drake is often referred to as "Champagne Papi" and, in fact, that is the name of his Instagram handle. Fans immediately questioned if Jenner making reference to a new relationship. "Champagne and skittles?" = Drake and Kylie, is this a sign?" one fan questioned. "Exactly what I thought," another fan commented back. "After seeing her story of her new bar than seeing this I thought @champagnepapi 👀," another Instagram user shared.
Are Jenner and Drake really together
Whether Jenner is giving a nod to a new relationship or just enjoys skittles and champagne is unclear. However, what is clear is that when you are a billionaire you can have all types of excessive and luxury items in your office.