Kylie Jenner Fans Are Trolling Her Because of This Instagram Photo
Kylie Jenner is no stranger to a controversial picture or two. With over 153 million followers on Instagram, following her every move, the 22-year-old billionaire posts to the popular app constantly. Through her social media page, fans of Jenner's are able to get glimpses of the many facets of her life.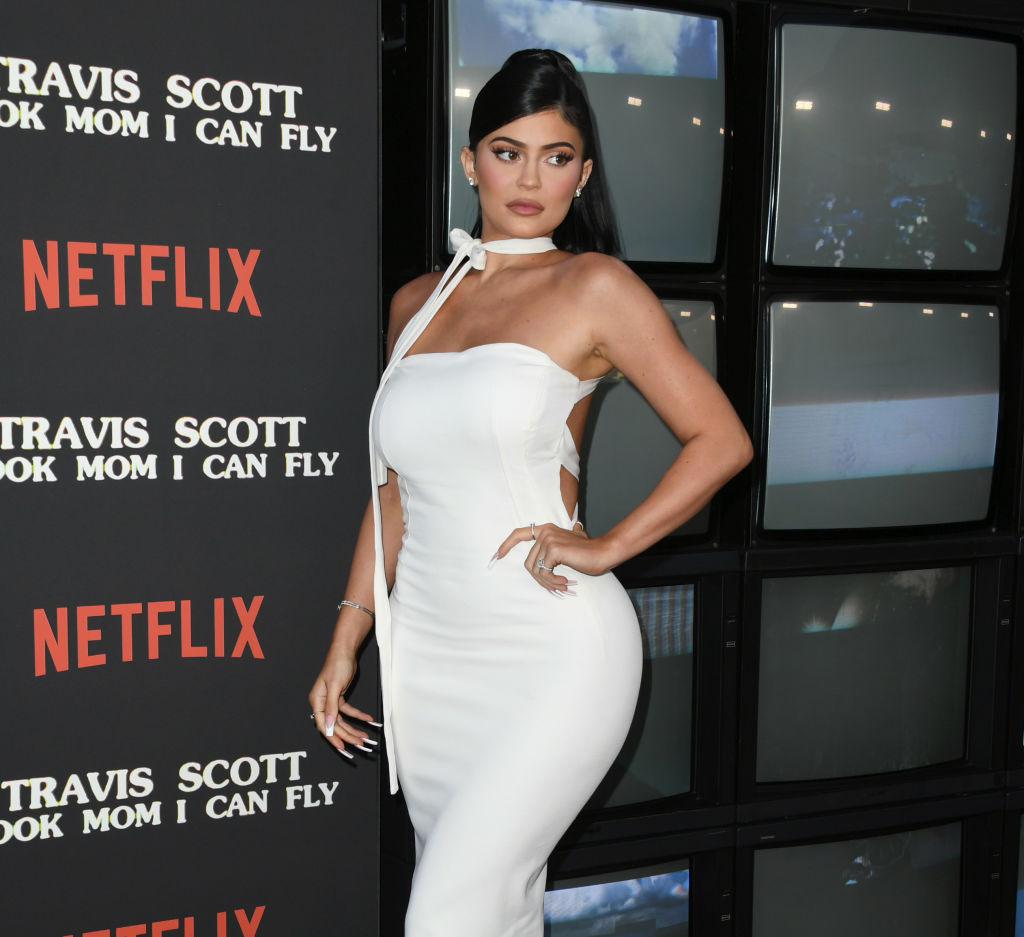 Makeup, motherhood, and more
On Instagram, the Kylie Cosmetics co-owner shares her journey through motherhood and posts videos and pictures of her 2-year-old daughter, Stormi. She also is fond of sharing photos of her girlfriends partying and traveling together. She famously documented the girl's trip that she and her closest girlfriends took to Turks and Caicos this year to celebrate the launch of her new skincare line, Kylie Skin. In addition to that, Jenner occassionally shares behind the scenes footage of her running her incredibly successful company, Kylie Cosmetics.
Kylie Jenner flaunts her net worth
But, perhaps what Jenner shares most with fans is her unbelievably wealthy lifestyle. Whether she's showing off her designer label clothing and accessories, traveling around the world in her private jet, or consistently showing off her luxury car collection, Jenner doesn't miss a chance to flaunt her extremely lavish lifestyle. While the young mother comes from a wealthy family, she is in a league of her own and has a net worth of a staggering $1 billion.
Though many of Jenner's fans are proud of the wealth she has been able to accrue, sometimes they get amused or even a bit frustrated that she continuously shows it off. Perhaps this is why they sometimes take the opportunity to troll her for how much money she has. Earlier today, on December 11, 2019, Jenner posted a photo to Instgaram and fans took the opportunity to mock her for it. "Rainy days make me happy. 🌧," the 22-year-old captioned a photo wet and extremely expensive gold Mercedes.
Fans troll the Kylie Cosmetics co-owner on Instagram
Fans on Instagram began stating that they might enjoy rainy weather also if they had the money that Jenner did. "They would make me happy too if I had a $120,000 car," one person wrote. "More like 300k+," another fan wrote back in response, citing the car's custom qualities. "Being rich makes me happy*," one person commented, alluding that Jenner used the weather as an excuse to flaunt her wealth.
Other fans added that Jenner only likes the rain because she doesn't have a traditional job. "They'd make me happy too if I was a billionaire, but I have to work," a fan commented. "Not me. That means I gotta walk in the da*n rain to work. Least you got yo Mercedes though baby," another Instagram user chimed in about the photo. "That's because you don't have to go to work in bad weather," someone else declared.
The billionaire is called out for her various luxury cars
Others felt the need to comment on the car itself and the sheer number of luxury cars that Jenner owns. "Bro move the car. I can't see the sky," one fan wrote. "Her car is bigger than my house, 😂" another person chimed in. "You don't need that many cars! I'll deada*s take one, 🥺" someone else assured the billionaire. Of course, some people took the opportunity to critique the Keeping Up with the Kardashians star also. "Can u just pick one car pls the environment is dying," one person wrote. "Kylie needs to be more humble," another seconded. While we agree it's important to keep track of one's carbon footprint, we're definitely not going to tell Jenner how to spend her money or what to post on Instagram.