Kylie Jenner Gets Mad at Kris Jenner on 'KUWTK', Kourtney Calls Kylie 'Entitled'
Uh-oh. Are things getting tense between Kylie Jenner and mom Kris Jenner? On the newest episode of Keeping Up With the Kardashians, Kylie isn't happy with her mom — and Kourtney Kardashian weighs in on the matter, calling Kylie "entitled."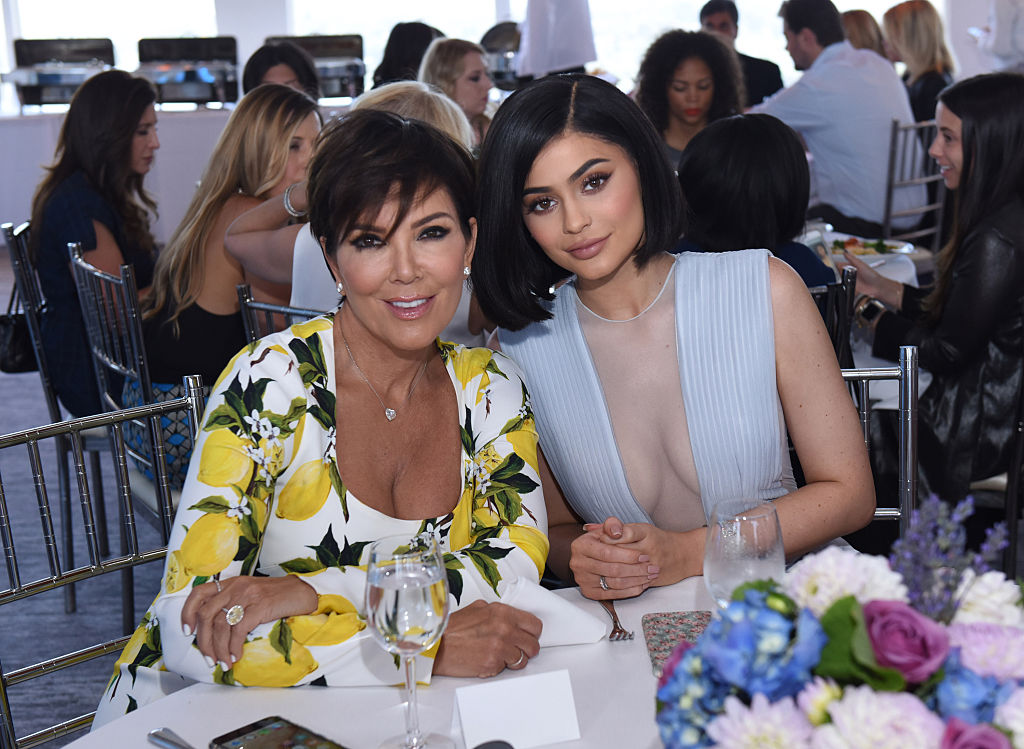 Kylie get upset with Kris
Kylie's been busy building an epic empire, so naturally, she needs an office to put in the hard work. The only problem? Mom Kris is taking over the office as her own and it's definitely pissing Kylie off.
Things look like they' be getting a bit tense in the clip for Keeping Up With the Kardashians, as the two ladies talk behind each other's backs. Kylie has a sit down with sister Khloe, while Kris airs her criticism of Kylie over the phone with Kourtney.
The beef over Kylie's new office, it seems, boils down to Kris acting like it's hers, something that doesn't sit well with Kylie. Kylie tells Khloe: "Kris Jenner is just doing too much with my office… My office that I just got and pay way too much a month and have spent so much time making it perfect… "
Kris even gave Khloe and Scott Disick a tour of the office, behaving like it was her space and even parked in Kylie's parking spot. Kylie reacted, "Stop. What? I told her not to show any of you guys until I was there to give you the grand tour. It's Kylie Cosmetics. How is she gonna hide this when my office is done and you walk up and the door is glass, my logo?"
As for that parking space, Khloe agreed that Kris was in the wrong, stating, "Just, respect whose it is." She added: "There's no f**king friends and loyalty in the game of being a billionaire."
Kourtney calls Kylie 'entitled'
Kris tells Kourtney that Kylie has been "so territorial" and that she's "not sure what's going on" with her. She explains: "In front of everybody at the office, she's like, 'Don't ever park in my parking space again. It's the one thing that means something to me. I've worked so hard.' And I'm like, oh my goodness."
Kris also said that Kylie locked her out of the office space inside the building because Kylie had work to do.
During the conversation, Kourtney appears to side with Kris, believing that Kylie is being rude, and is heard saying, "She has this, like, entitlement. No one says anything because she's Kylie Billionaire Jenner."
She gives Kris some words of encouragement, boosting her up with a pep talk: "Don't let her boss you around. You're Kris MF Jenner. You're her mother."
Kris shares, "Yeah, I'm important. I've helped build this business with Kylie, and I'm older, I'm the mom… I deserve a little bit of respect."
See how this beef plays out on KUWTK at 9 p.m. on Sunday, June 16 on E!
Kylie's expanding her empire
Kylie was named the youngest self-made billionaire and she's showing no signs of slowing down. She's already expanded beyond makeup to skincare products and reportedly has filed trademarks for a baby line and hair products.