Did Kylie Jenner Just Quietly Hint That Things With Drake Aren't Serious?
Kylie Jenner is one of the world's biggest social media stars. She started out as a nine-year-old on a reality television show but quickly grew her Instagram following and was once the unofficial queen of Snapchat. Since then, fans have always been interested in Jenner's love life and that has become even more true ever since her split from Travis Scott in October. Now, there are rumors that Jenner and rapper Drake are romantically involved — but one thing she hasn't done yet tells us that they aren't that serious.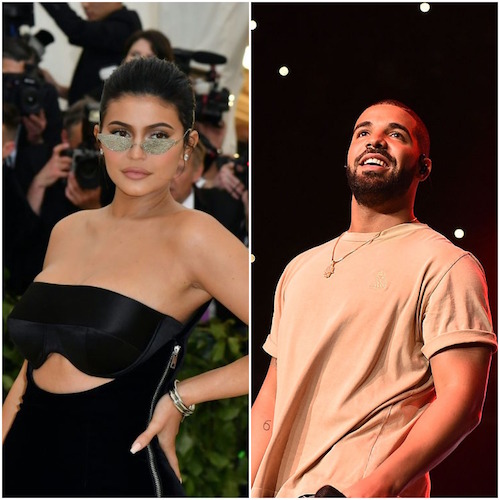 Jenner and rapper Travis Scott split after two and a half years together
Things between Jenner and Scott heated up back in April 2017, when the two first started hanging out. Only a couple weeks had passed since Jenner and Tyga broke up, but Scott quickly became a steady figure in Jenner's life. Only about two months into dating, they learned they were expecting their first child. They kept their pregnancy private and welcomed their daughter, Stormi, in February 2018. The two seemed to be more in love than ever over the summer, but things came to a surprising halt when Jenner and Scott called in quits in October 2019.
Jenner took heat from fans for spending time with ex Tyga immediately following the split
Within days of the news of Jenner and Scott's split, she was spotted spending time with a familiar face: Tyga. Jenner took to Twitter to deny that there was any late night "date" with Tyga, but fans weren't buying it. While many people do tend to rebound when they end a relationship, it hasn't seemed to turn into anything more serious — especially since Jenner has now been spending time with rapper Drake.
Now, Jenner's been hanging with Drake — but she still hasn't followed him on Instagram
Sources close to Jenner have said that she's been cozying up to Drake, and the two have reportedly been spending time together in a dating sense. However, everyone knows that in 2019, social media is the biggest indicator of where people stand in their relationships. Who someone has followed or unfollowed, who they've posted with, and who likes or comments on their photos are some of the best ways for detective fans to figure out what's going on. And one thing to note is that Jenner has not followed Drake on Instagram. The rapper follows her (but he's following 2,100 people), yet he hasn't made it into Jenner's exclusive under 130 following list. It seems to us that she's throwing a big hint that things aren't too serious.
Jenner likely doesn't want anything serious right now, anyway
When Jenner and Tyga broke up, she waited only a few weeks before moving on. She hasn't truly experienced the single life since 2015, before she and Tyga became official. Jenner most likely isn't looking for anything too intense right now, as she is probably focused on her daughter and learning to co-parent with her ex. Plus, she has a makeup brand to tend to if she wants to see those billions keep rolling in. We don't blame her for hanging out with Drake, but we doubt it's anything more than something casual — for now, at least.