Kylie Jenner Just Sparked a Huge Debate with This Instagram Post
Kylie Jenner has been polarizing for as long as she's been famous, and it doesn't look like she has plans to change that anytime soon. Life in the spotlight means that the 22-year-old mom is constantly being scrutinized for her every move. Since hitting billionaire status, fans and critics are more invested than ever in her day-to-day life. In fact, a recent Instagram post, Jenner managed to spark a fairly healthy debate.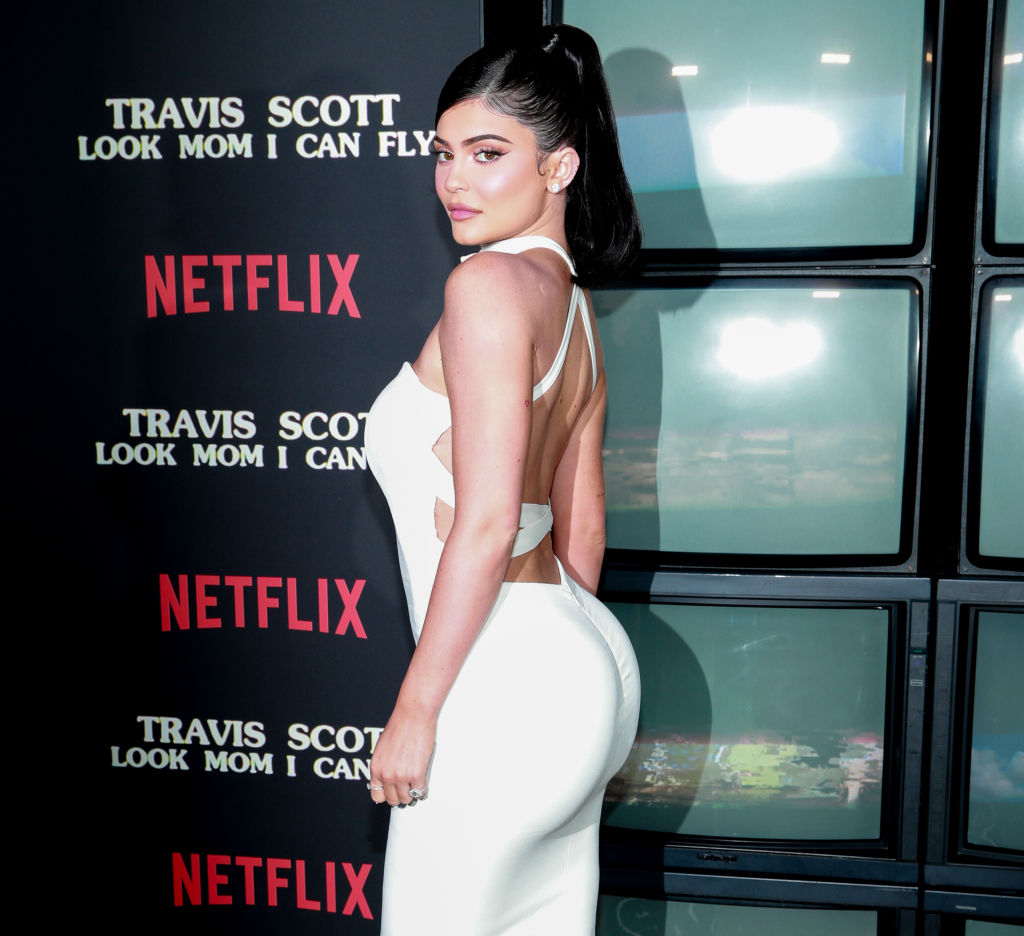 Kylie Jenner shows off her luxury handbags
On December 17, 2019, the billionaire took to her Instagram page to post a picture of what is presumably a small section of the inside of her closet. The picture shows a number of luxury handbags, which can each easily cost a few thousand dollars. Some of the most well-known brand names in the photo are Chanel, Hermes Birkin, and Louis Vuitton. "💗💄👛✨," Jenner captioned the photo. Almost immediately, people seemed to take offense to Jenner's photo. They felt that it was in poor taste for the makeup guru to show off her wealth in this way and made sure to make their disapproval known.
Instagram users critique the billionaire
Many people commented about how they could use the money that Jenner spent on handbags and accessories in a way that was far more meaningful. "This could put so many kids through college," one person wrote. "Those bags could pay off my student loans and then help me finish college. Could probably pay for my daughter's daycare while I'm in school too," another Instagram user chimed in. "Maybe you help 60,000 homeless in Los Angeles? Some food will be good," another person added.
Other people felt that Jenner was missing something in her personal life and that's why she was relying on material wealth to make her feel happy and fulfilled. "I think it's sad that these people flaunt their wealth when there are families who have nothing… I wonder if they ever do anything for the good of humanity???" one person wrote. But, of course, not everyone was critical of Jenner. In fact, plenty of Jenner's fans were critical of those who were critical of her. Many people pointed out that Jenner has volunteered at a soup kitchen in the past and that proceeds from her Kylie Cosmetics birthday collection all went to charity.
Fans defend the makeup guru and her net worth
"Don't follow her, if it bothers you! Take your bitterness somewhere else! She's doing nothing wrong, she can post all she wants it's her IG if you don't like it, then don't follow it!" one adamant fan wrote in response to those who judged Jenner for the post. "I think it's sad how people obsess and criticize people who have nice things. She's doing nothing wrong," another person added, coming to Jenner's defense.
Still, others felt like Jenner was constantly flaunting her wealth and made sure to defend their thought processes. "No one is obsessing she literally posts it for the whole world to see? I mean it's kind of hard to ignore all of the posts.. and she brags constantly it gets old," one critic penned. "I completely agree and you have to wonder what's going on internally lacking spiritually to have to flaunt your material possessions all over social media it's sad," another Instagram user wrote.
Is the Kylie Cosmetics owner wrong to post about her wealth
This is perhaps a situation where nobody is wrong. Jenner isn't wrong for buying expensive things or posting about them to her personal page. Likewise, critics aren't wrong for feeling some type of way about the billionaire's wealth. However, Jenner doesn't seem like she's going to stop flaunting her wealth anytime. So, those who are annoyed by her constantly displaying her net worth may want to hit the unfollow button.