Kylie Jenner's Racy Instagram Tease: She's Posing Nude for Playboy with Travis Scott
Kylie Jenner is taking it all off — posing nude for Playboy magazine's 'Pleasure' issue. To give fans a sneak peek of what they can expect, she posted a revealing pic of herself with boyfriend Travis Scott. Her fans are losing it, to say the least.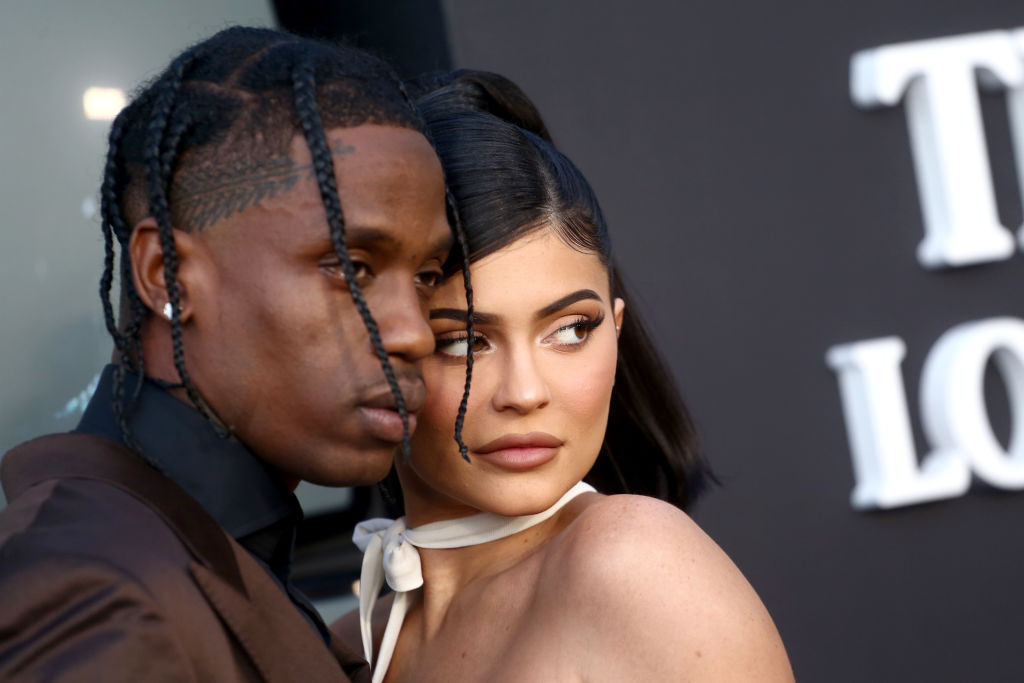 Jenner's Playboy moment
Following in big sister Kim Kardashian's footsteps (remember she posed for a 2007 Playboy cover), Jenner will grace the 'Pleasure' issue of the magazine with boyfriend Scott. She showed off the first photo from their shoot on Instagram and captioned the image: "When Houston meets LA .. @playboy #ComingSoon."
Now that's a tease. Jenner is seen cuddling up to Scott, completely naked with the exception of a hat. He's shirtless in a pair of jeans, as the two share a steamy embrace.
The Playboy Pleasure issue is available for $24.99, with the website noting: "The Fall 2019 quarterly of PLAYBOY is an issue dedicated to pleasure. It is a celebration of the things that bring us joy: sex, art, food, music, spiritual connection, travel, cannabis and community. And did we mention sex?"
The description adds: "In this issue, we aren't only showcasing the artists and creators who bring us joy; we're also shining a light on visionaries and revolutionaries who are fighting to expand access to pleasure for all. Featuring Kylie Jenner by Travis Scott, Thomas Middleditch, Toro y Moi, King Princess, Anand Giridharadas, Marilyn Minter, Keith Hufnagel, Catherine Lacey, Edward Norton, Simon Hanselmann and more; plus Playmates Hilda Dias Pimental, Gillian Chan and Jordy Murray. Cover art featuring Kylie Jenner, shot by Sasha Samsanova and creative directed by Travis Scott."
A quote from Scott's conversation with Jenner explains their sweet relationship: "You're my best friend. Through all the ups and downs that every relationship has, we evolve together through them and keep getting stronger."
Reviews are mixed about Jenner's Playboy pic
Will Jenner's Instagram tease for the Playboy issue break the internet? It might just do that, with many of her fans sharing their full support for Jenner's latest endeavor.
First and foremost, sister Khloe Kardashian got in on the commentary, with a series of remarks, including: "Ohhhhhhhhh good morning! Wow, Ok, Wow" and "Shhhooooookkt."
Other fans noted how excited they are to see Jenner strip down for the issue and there were plenty of comments about her gorgeous curves, with oh-so-many fire emojis gracing her Insta pic.
Not everyone is a fan of the news, naturally, with one person commenting: "understanding why this is necessary? You're rich so doesn't seem like you need the clout."
Another critic noted: "Kylie, keep your unnatural [peach emoji] private if you want respect. Real women don't post nasty pictures tryna show off the body they paid for. I promise we can all live without seeing your crack!"
Others are concerned about Jenner's young fans, with one person sharing: "My 15 year old is one of your biggest fans. Sad she has to see this and think it's oky [sic] to do this ish. Not to mention… respect your daughter, yourself, and the young followers you have! Ms. I dont like the spotlight!"
Another person chimed in: "I'm pro-do whatever you want but why ??? You don't need the money. You don't need the fame. You're a respected business-woman. This seems very strange to me. If you've always dreamed of being a playboy model, that's fine I guess. You don't need to do this to prove that you're desirable or get extra attention though, just saying. That goes to all girls reading this btw."