Kylie Jenner Is Not Pregnant and This Picture Proves It
Kylie Jenner is most likely not pregnant, guys. Sorry to burst your bubbles.
On the Nov. 21 episode of Help! I'm a Celebrity… Get Me Out of Here, Caitlyn Jenner alluded to one of her children being pregnant. Fans immediately thought that she was speaking of Kylie. But this new photo proves that that is definitely not the case.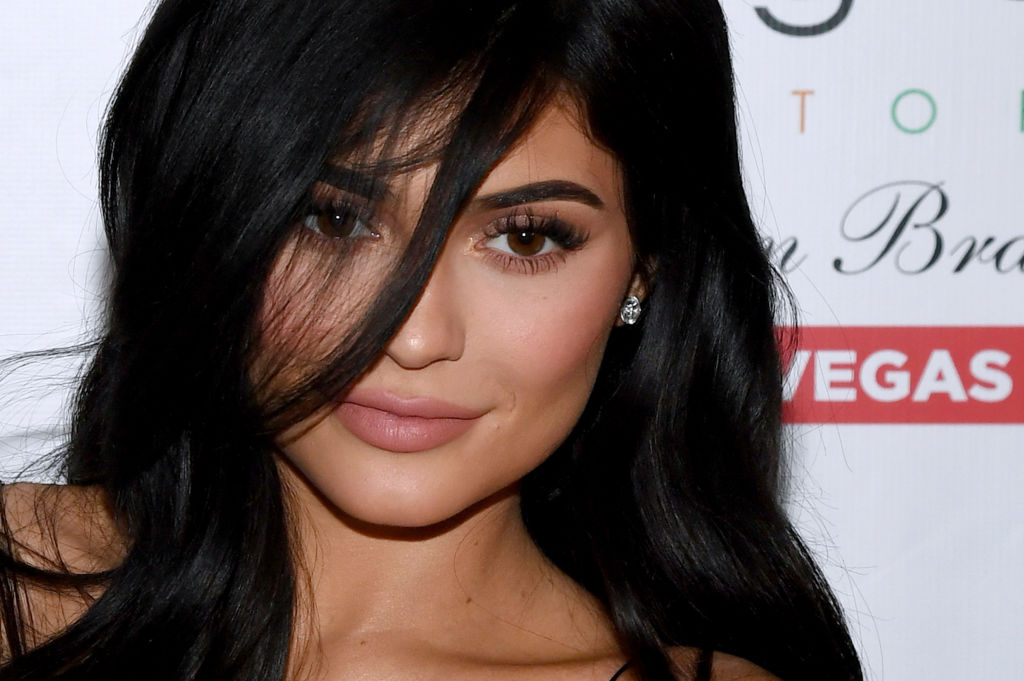 Caitlyn Jenner drops pregnancy bomb
While speaking to Jacqueline Jossa, Kate Garraway, Adele Roberts, and Nadine Coyle, Caitlyn was asked how many grandchildren she had.
"20 in December…they call me Boom Boom," she responded.
Fans were quick to count up Caitlyn's grandchildren and realized that the former athlete only had 18, including Brandon Jenner's twins that are on the way.
People immediately started to suspect that Kylie might be pregnant with the missing two grandchildren as she is the only one out of the Kardashian/Jenner crew who has had a secret pregnancy before.
How does Kylie Jenner feel about Caitlyn starting pregnancy rumors?
Kylie is reportedly pretty unbothered by Caitlyn's comments.
"[Caitlyn's] comments on I'm A Celebrity didn't bother [Kylie] at all," a source told HollywoodLife. "If anything, [Kylie] kind of just laughed at it. That's just who her dad is in those kinds of situations."
In fact, the two are in a really good place right now.
"Out of all the kids, Caitlyn has had the easiest time in her relationship with Kylie than probably any of her other kids," the source continued. "Their bond is quite easy and special. Kylie is a really good listener and is compassionate, kind, caring, and always tries to form her own opinion. She never let anyone else's feelings on Caitlyn and her parents divorce get in the way of her own feelings."
Is Kylie Jenner actually pregnant?
The quickest way to shut down pregnancy rumors is to just show off your flat stomach, which is exactly what Kylie did.
On Nov. 25, Jenner posted a photo of herself standing in front of her car, lifting up her sweatshirt just enough to show off her tiny, flat tummy.
So, if Kylie is pregnant, then she would have to be in her first trimester. Caitlyn said that the babies were due in December, so she definitely wasn't talking about any that Kylie could be having.
Who is Kylie Jenner dating?
It's also highly unlikely that Kylie is pregnant as she is currently single. She recently called it quits with Travis Scott, who is the father of her daughter Stormi.
"Kylie is young, but she really wants the traditional family life," a source told Entertainment Tonight of why the two split. "She has seen her older sisters with big families and multiple kids and she wants the same. She loved being at home with Travis and their daughter, Stormi Webster, more than anything. But right now, their priorities are different."
"It was hard for him to be coming home every night to be with the family and putting Stormi to bed," the source said of Scott. "That's not where he is in his life. It made Kylie insecure and anxious. The last few months, Kylie felt they were drifting and she was never really sure what was going on."