Kylie Jenner Is Reportedly Expanding Her Empire With The Launch of These Two New Lines
Kylie Jenner could retire right now if she wanted to. The 21-year-old is practically a billionaire, thanks to her hugely-successful makeup line, Kylie Cosmetics, as well as her appearances on her family's reality show Keeping Up With the Kardashians and her new skincare line, Kylie Skin.
But, instead, she's reportedly expanding her empire. According to The Blast, she's gearing up to launch a nail collection and fragrances.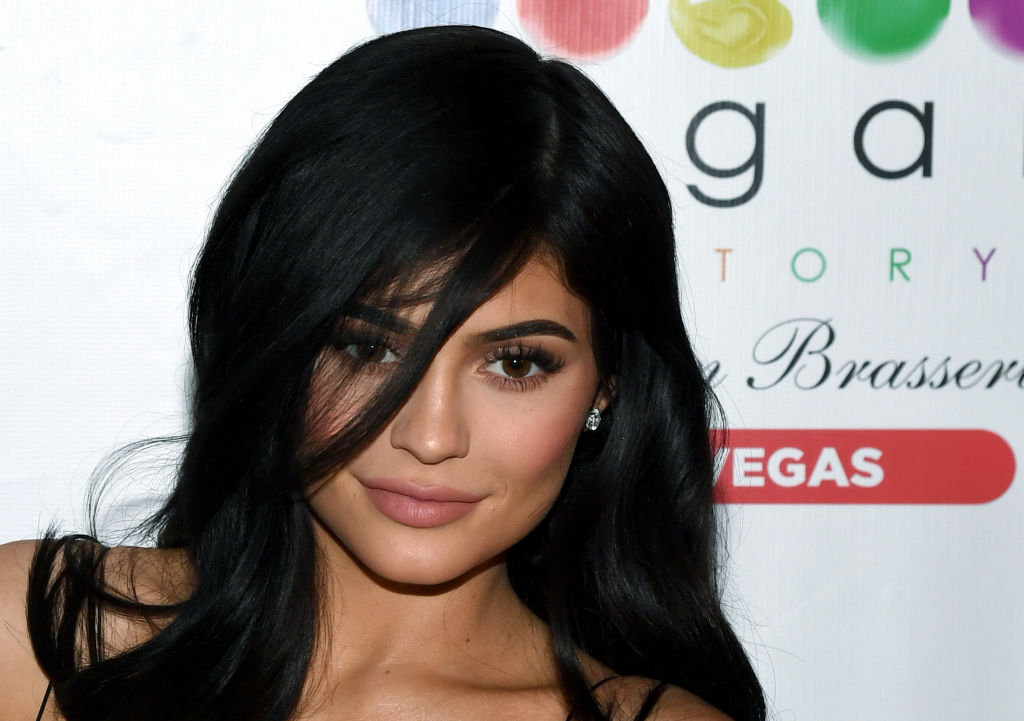 Inside Jenner's reported wide-ranging nail line
According to The Blast, Jenner filed for a trademark during the week of July 14 for a full line of nail-care products. The line includes nail polish, nail polish remover, nail strengtheners, and nail care preparations. 
Since long, acrylic nails are a key part of Jenner's look, she'll also reportedly sell artificial nail products. They include "artificial fingernail care preparations, artificial fingernails, and adhesives for attaching artificial fingernails."
The report doesn't go into great detail regarding the fragrances, though. It simply says, "She is moving to lock down her name for fragrances and perfumes."
Jenner is reportedly working on other projects, too
TMZ reported in June that the reality star is launching a wine line. According to the report, Jenner applied for trademarks on her name that will be used for boozy goods. That includes spirits, liquor, wine, alcohol cocktail mixes, prepared wine cocktails, non-alcoholic cocktail bases, energy sports drinks, smoothies, and beers. She's also using the trademarks for restaurants, bars, and cocktail lounges. 
Jenner might have hinted at the line with an Instagram post shared on June 20. In the picture, she sipped on a glass of wine "minding her own business" as the Jordyn Woods and Tristan Thompson cheating scandal played out on Keeping Up With the Kardashians.
Sure, she really could have been referencing the drama. Or maybe that "business" is a venture into the spirits industry. Hmm…
Kylie Baby is another project
TMZ also reported in May that Jenner had filed trademarks for a baby line called "Kylie Baby." The line will reportedly include products such as furniture, walkers, bouncers, skincare products, strollers, car seats, blankets, linens, and more.
Oh, and this gets even cuter because the "Kylie Baby" logo will adorn strollers, children's car seats, and diaper bags. We'll take two of each, please!
Jenner is living her best life
It seems like Jenner is on cloud nine in both her professional life and her personal one. For starters, she and her boyfriend Travis Scott have reportedly been discussing taking their relationship to the next level. 
"Kylie is very happy with her life," the source said. "She and Travis are discussing marriage."
And that's not the only thing they've reportedly been talking about. The couple has reportedly been talking about adding to their family. (They share 1-year-old daughter Stormi.) "Everyone thinks Kylie will be pregnant with her second baby soon. They are trying," the source added. "Kylie loves being a mom and can't wait to give Stormi a sibling."
Aww! You go, King Kylie. Clearly, there's no stopping you.