Kylie Jenner Is Working on Her Own Wine Line, Report Says
Kylie Jenner is one busy woman. When the mother-of-one isn't hanging out with her A-list friends, she's doing work related to her billion-dollar makeup business or reportedly working on her own wine line.

You heard us, people. According to TMZ, Jenner has a line of boozy drinks on the way.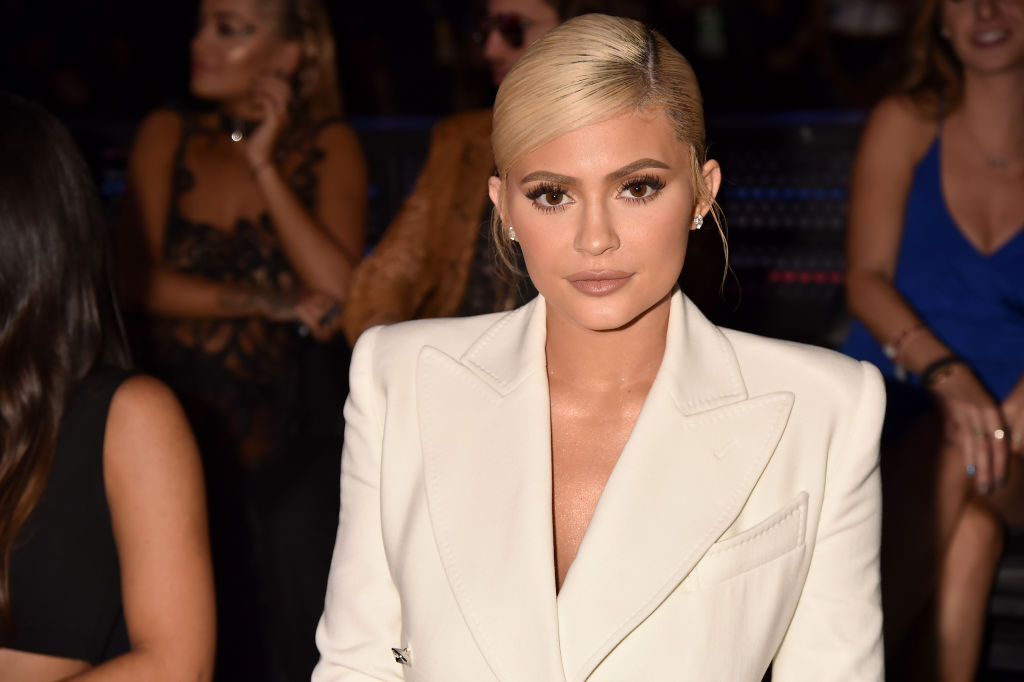 Kylie Jenner's reported wine line is expansive
According to the outlet, Jenner applied for trademarks on her name that will be used for spirits, liquor, wine, alcohol cocktail mixes, prepared wine cocktails, non-alcoholic cocktail bases, energy sports drinks, smoothies, and beers. She's also using the trademarks for restaurants, bars, and cocktail lounges.
So, if you've been waiting for a Kylie-rita or a Kylie Smoothie, it looks like you might be able to get one pretty soon.
That's not the only project Kylie Jenner is working on
TMZ also reported in May that Jenner had filed trademarks for a baby line called "Kylie Baby." According to reports, the line will reportedly include products such as furniture, cribs, changing tables, walkers, bouncers, skin care products (moisturizers, lotions, and creams), strollers, car seats, blankets, linens, and accessories such as breast pumps and milk-storage options.
The cutest thing about this? The "Kylie Baby" logo will adorn strollers, children's car seats, and diaper bags.
As of writing, Jenner has not commented on her reported baby line or her wine line.
Reports recently said Kylie Jenner is working on something more personal
So, recent reports have said that the beauty mogul is working on more than just new business endeavors. In late June, news broke that Jenner and her boyfriend Travis Scott have been working on giving their 1-year-old daughter, Stormi, another sibling.
Fans believed that Jenner spilled the beans at Khloé Kardashian's 35th birthday party. In a video of the festivities, someone yells, "I'm pregnant." It's unclear who said it, but fans maintained that it was the 21-year-old. After all, she did publicly tell Scott in February that she wanted another child.
However, insiders told Page Six that Jenner isn't the voice in the video. "It wasn't Kylie," a source close to the reality star told the publication.
Kylie Jenner is expanding her brand by the day
Since launching the ever-popular Kylie Cosmetics, which propelled her to billionaire status, Jenner has been expanding her brand. In May, she debuted (and sold out) a skin care line called Kylie Skin. "Skincare and makeup go hand in hand and Kylie Skin was something I dreamt up soon after Kylie Cosmetics. I've been working on this for what feels like a lifetime so I can't believe I'm finally announcing!" she wrote on Instagram at the time.
Reports say one of her next moves is a line of hair care products called "Kylie Hair." According to TMZ, the products will include shampoos, conditioners, oils, gels, mousse, and dye. Jenner will also offer consumers dryers, curling irons, and brushes.
You might want to have those wallets on standby, guys. Jenner is coming.