Kylie Jenner Just Showed Us She Isn't Afraid of Anything
When we think of the Kardashians, the word "fearless" probably doesn't come to mind right away. Kylie Jenner has been vacationing in celebration of her 22nd birthday, and she appears to be having the time of her life. She recently proved to fans that she might be young, but she isn't afraid of anything.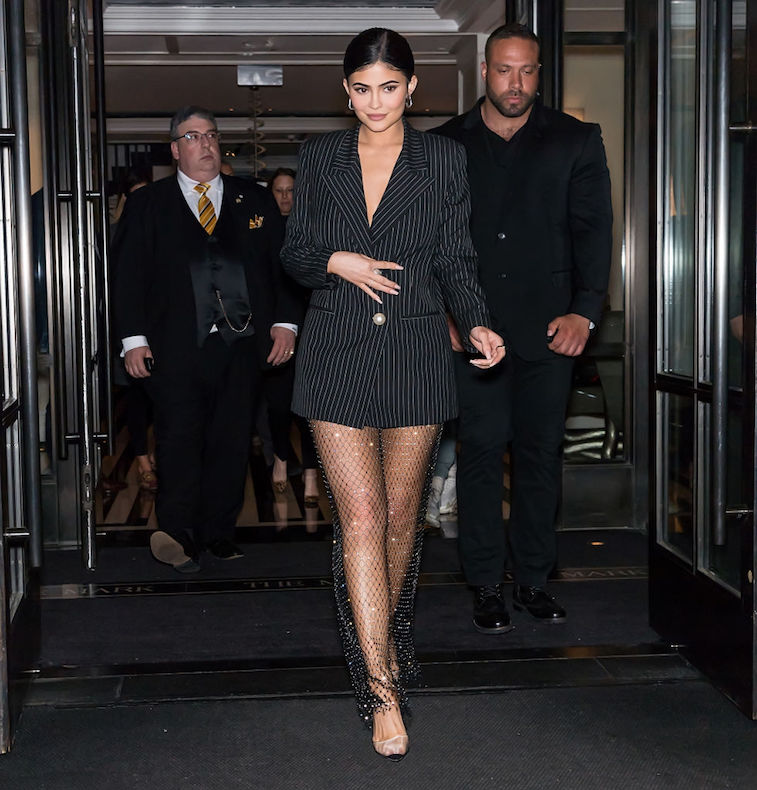 Jenner took on motherhood at a young age
Jenner and her boyfriend, Travis Scott, had only been dating for about a month before Jenner learned that she was pregnant. She was only 20 years old when she got the news, and needless to say, she was probably terrified for a moment. However, despite all of her fame and the possibility of harsh criticism, she welcomed the challenge of motherhood with open arms. Jenner was able to keep her pregnancy a secret from the world and enjoy those nine months with only her family and close friends, and today, she looks like she quickly became a professional in parenting.
She's run her billion-dollar company without fault
Jenner was hardly an adult when she launched Kylie Cosmetics, a makeup brand that nobody could have imagined would turn into what it is today. In 2015, Jenner's lip kits hit the market, and things skyrocketed from there. The website crashed in a matter of minutes, and it quickly became obvious that Jenner had something more than just a fun business venture on her hands. However, despite her age, she took on the challenge, and she has since turned the company into a billion-dollar business. Now, Kylie Cosmetics has expanded to skin care, and Jenner hasn't slowed down since starting the business four years ago.  
She recently jumped 71 feet off a boat and hardly batted an eye
Though Jenner has seen some major triumphs in becoming a mother and becoming a business woman, she's also proven she faces no physical fears, either. Jenner has been vacationing in Italy for several days to ring in her 22nd birthday, and she posted a video to Instagram of her jumping 71 feet into the sea from the top of a yacht. She notes that she's scared, but rather than worry about her fear, she simply launches herself off the boat, almost effortlessly and to everyone's surprise. It's both funny and terrifying, but it also proves that she's willing to take any challenge that comes her way.
Physically and emotionally, Jenner has proven she's fearless
At only 22, Jenner is arguably the most fearless Kardashian. She might be younger than all of her sisters, but she definitely has a spunk that all of them lack. The most amazing part of Jenner's lifestyle is that, while yes, she has plenty of money, she also clearly has plenty of drive. She continues to work hard to build her business, despite already seeing success most people never would, and she took on motherhood with excitement, despite hardly being in her 20s when she had a baby. She's grown into someone that millions of people admire, and it's not too difficult to see why.