Kylie Jenner Just Wished Travis Scott the Sweetest Happy Birthday — and Mentioned Another Baby
Kylie Jenner and Travis Scott have become one of Hollywood's most talked-about couples. The two hadn't been dating long when Jenner found out she was pregnant, and it likely wouldn't have surprised anyone if the two broke up before the baby was even born (after all, celebrity relationships come and go). But more than a year after daughter Stormi's birth, Jenner and Scott are still going strong — and she made that clear in the birthday post she wrote for her man.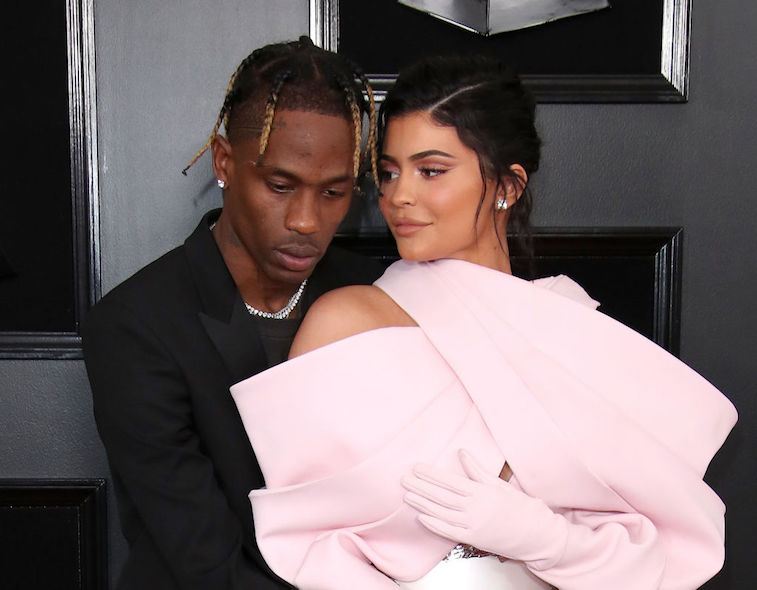 Jenner and Scott welcomed a daughter together last year
The two only started dating shortly after Jenner and rapper Tyga broke up in April 2017. She and Scott were first spotted together that same month, but things didn't seem too serious. They later attended a basketball game together, sparking even more rumors. Within about three months, Jenner was pregnant, and Scott tweeted that it was the happiest day of his life. We're assuming he was referring to learning about the baby, though since Jenner kept the baby a complete secret, it was hard to tell. Eventually, Jenner gave birth to their daughter, and people weren't sure things would last between them. But more than a year later, they've proved everyone wrong.
Scott was recently caught up in a cheating scandal
Although things seemed peachy for the two, there were recently rumors that Scott had cheated on Jenner. It's hard to tell what's true and what isn't, but after Khloe Kardashian went through some major cheating scandals of her own that turned out to be true, fans were extremely disappointed to learn Scott may have done the same. Jenner supposedly went through his phone and discovered something that hinted he'd cheated, though the information was never revealed and Jenner didn't break up with him. It's possible there was a hiccup, but the two never said if Scott had actually cheated.
Jenner affirmed their strong relationship with her birthday post for Scott
Despite what happened over the past few months, Jenner made it clear that things between she and her boyfriend were perfectly fine when she wished him the sweetest happy birthday on Instagram on April 30. Jenner wrote, "Watching you evolve into the partner, friend, son, and father you are today has been so fulfilling… I love you and I'm so so proud of you." She also added several photos and videos in a slideshow to show off some of their most special moments as a couple.
The couple could be getting ready to have another baby
The most surprising thing about Jenner's post was in the last sentence. "Let's f*** around and have another baby," she wrote. Fans have always loved the couple together and would obsess over Jenner and Scott announcing another pregnancy. However, she did put a crazy face emoji at the end, which might be her way of saying, "We'd be crazy if we actually did that." It's hard to know right now if the two will have another child, especially since they both kept it such a secret the first time. But Jenner seems excited to continue life with him.
Check out The Cheat Sheet on Facebook!