Kylie Jenner's Kylie Skin Launch Party Was a Pink Paradise
Make no mistake, Kylie Jenner's signature color is pink. Look no further than her Kylie Skin launch party as proof — a wall to wall pink event, with every detail blushing with the hue.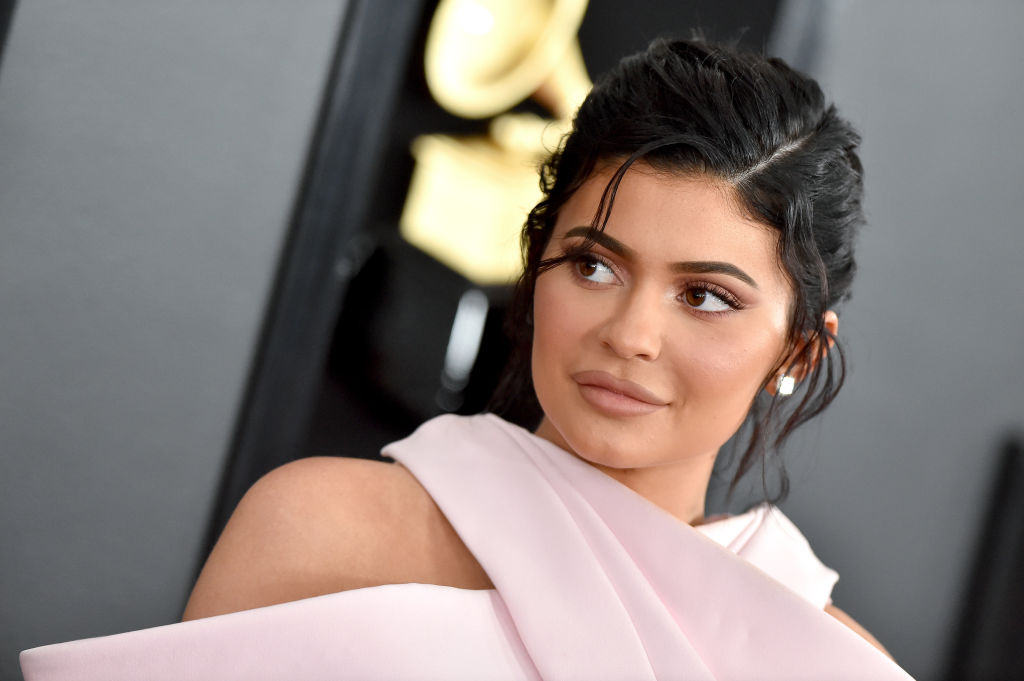 Jenner's roller skating party was lit
Jenner tapped into a bit of old school nostalgia by hosting the launch party at an LA roller skating rink, attended by her sisters (except for Kendall Jenner), Kris Jenner, and Caitlyn Jenner.
Everyone, naturally, was decked out in pink for the event, with Khloe kicking things up a notch in a pink skin-tight bodysuit, wearing a pink ponytail that extended to her thighs.
Kim went for more coverage in a tight long-sleeved dress with a thigh-high slit, while Kourtney wore a shimmering pink mini dress. Kylie went short with her strapless mini dress featuring revealing side cutouts, while Kris wore a hot pink suit and Caitlyn wore a long vibrant pink jacket over a blush colored dress.
Inside the finer details of Jenner's party
The pink-themed party looked like a blast, expertly tying in the packaging color of Jenner's new Kylie Skin line with some fun branded food options — ramen and cupcakes! The event brought all the pink you could handle with ice cream, sprinkles, and even pink sushi. Guests nibbled on other casual food items, such as fries and personal pizzas as well.
Instagram photo opportunities were in the mix too, with a bathtub and product backdrop for guests to pose in front of. Cocktails were on hand and included one pink option — Kylie's custom Coconut Blush drink, which features tequila, coconut cream, and rose water.
Jenner has been building the Kylie Skin hype
Jenner has been steadily promoting Kylie Skin ahead of the May 22 launch, building the excitement over her next product line. She initially announced the details on Instagram, noting:
"KYLIE F**KING SKIN! wow. skincare and makeup go hand in hand and Kylie Skin was something i dreamt up soon after Kylie Cosmetics. I've been working on this for what feels like a lifetime so i can't believe I'm finally announcing! building my makeup line from the ground up has taught me a lot and I'm so blessed with that knowledge to apply to my brand new company! Birthing a whole new team, manufacturing, fulfillment etc separate from my cosmetics line was challenging but here we are! I got the best of the best for you guys! Everything is cruelty free, vegan, gluten free, paraben and sulfate free and suitable for all skintypes. Make sure you follow @kylieskin to stay updated. I'll be revealing these amazing products very soon! the official launch date is 5/22! Yay!! so much love went into this. it all starts with skin. Stay tuned… can't wait to share. #KylieSkin KylieSkin.com"
She later shared the first products that fans could expect, posting on Instagram: "FIRST DROP 6 products suitable for all skin types. Foaming Face Wash, Vanilla Milk Toner, Walnut Face Scrub, Moisturizer, Eye Cream, & Vitamin C Serum! Watch my stories & follow @kylieskin for more info on these amazing products! launching 5/22 #KYLIESKIN."