Kylie Jenner Just Made It Clear That She Will Never Forgive Jordyn Woods
In February, news broke that shocked the entire country, Kardashian fans or not: Khloe Kardashian's boyfriend, Tristan Thompson reportedly cheated on Kardashian with Kylie Jenner's best friend, Jordyn Woods. But as the story unfolded, more and more people began to doubt that the scandal actually happened. However, there is reason to believe that Jenner will never forgive Woods, which has made us all rethink whether or not the Kardashians made everything up.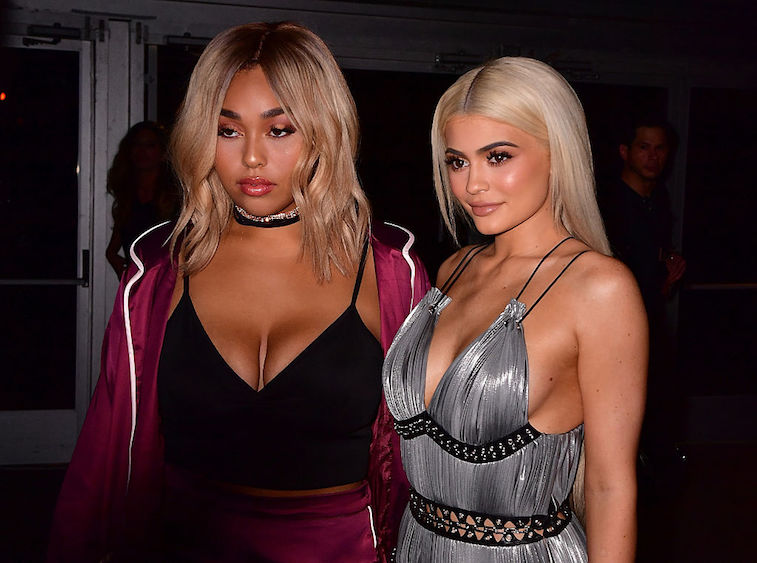 Thompson allegedly cheated on Kardashian with Woods at a party he hosted
Kardashian and Thompson had been through a cheating scandal before, so it came as no surprise that the basketball player stepped out on his girlfriend again. Back in April 2018, just days before Kardashian gave birth to Thompson's daughter, a video surfaced of Thompson with another woman. After nearly a year of trying to rebuild the relationship, another scandal broke this past February: Thompson had allegedly cheated on Kardashian with Woods after inviting Woods to a house party he was hosting.
The scandal broke suspiciously just before the most recent season of 'KUWTK'
When it comes to the Kardashians, there is never a shortage of news. But fans sometimes get suspicious when news breaks just before a big event is supposed to happen. Last year, the first cheating scandal broke just days before Kardashian was supposed to give birth, even though the video had been recorded back in October. And when Kylie Jenner gave birth, she announced the birth on Super Bowl Sunday, almost as if to compete directly with the big game for the media's attention. Now, this recent scandal happened to break just before the premiere of the newest Keeping Up With the Kardashians season.
Despite the timing, a friend of Jenner's made it clear that Jenner still isn't talking to Woods
Two months after the Thompson-Woods scandal broke, Jenner still hasn't seemed to forgive her former best friend. A friend of Kardashian and Jenner recently said that the two sisters are stronger than ever. "No man or outsider will ever come between them," the source told Us Weekly. And Jenner posted a loving birthday post in honor of niece True Thompson's first birthday, which may have been as much a dig at Woods as it was a celebration for the little girl.
Fans think Woods sent a message to her ex-best friend in a recent Instagram post  
Woods recently posted an Instagram photo in the middle of the night that may have thrown shade at her former best friend. The photo captured Woods' nails, and she captioned it, "Girls be [sic] doin the most to show off their nail color," which people think was a direct jab at Jenner. Jenner tends to consistently show new nail colors on Instagram, so it would make sense. Plus, Woods later deleted the post. Right now, it appears that the two women are on bad terms, even though it's been two months since the alleged scandal. And with that, it seems more and more likely that the scandal was true, and not just a stint to boost reality television ratings.
Check out The Cheat Sheet on Facebook!