Kylie Jenner Once Confessed to Having a 'Weird' Collection of Rubber Ducks
Although Forbes recently revoked her billionaire status, Kylie Jenner is still living a charmed life. Thanks to her lucrative beauty company, Kylie Cosmetics, various business ventures, and her work on Keeping Up With the Kardashians, the youngest KarJenner sibling is worth an estimated $900 million, making her one of the wealthiest people in her family.
Because she's worth so much, Jenner doesn't shy away from showcasing her wealth and has made jaws drop with her vast collections of expensive goods. But one assemblage that many people might not know about is Jenner's bevy of rubber ducks, which she's been collecting ever since she was a child.
Kylie Jenner has several expensive collections
It's no secret that Jenner often spends her vast fortune on a wide variety of luxury goods. Though she likes treating friends and family to extravagant gifts, Jenner has no problem giving herself the finest things money can buy.
From designer clothes, shoes, and handbags to luxury cars, the makeup mogul is frequently dishing out thousands — and sometimes millions — on opulent gifts for herself.
In fact, she's bought so many designer goods that she has large closets in her home dedicated to her expensive collections, which she often shows of on social media.
Over the years, Jenner has given fans sneak peeks into her incredible handbag, shoe, and car collections.
RELATED: How Much Is Kylie Jenner's Handbag Collection Worth?
In May 2020, the Life With Kylie star gave her 184 million followers on Instagram a glimpse of her purse and shoe closet in her new Holmby Hills mansion.
In the series of snapshots, Jenner flaunted 10 Hermès bags, eight Prada purses, and even a bejeweled Judith Leiber clutch. She also showed off the two bottom shelves of her closet space, which was covered in pricey heels by Christian Louboutin, Jimmy Choo, Yeezy, and more.
Though that was only a portion of her vast collection, her handbags and shoe closet isn't the only assemblage Jenner's openly displayed.
In the past, the reality star's also showcased her luxury automobiles. Though it's unclear how many cars Jenner proudly owns, she has a large assortment of Range Rovers, Ferraris, several Rolls Royce vehicles, and a Bentley Bentayga to choose from.
Inside Kylie Jenner's rubber duck collection
In addition to her love of luxury shoes, purses, and cars, Jenner has one other collection that is near and dear to her heart.
In 2016, the makeup mogul revealed to Wonderland Magazine that she used to be an avid collector of rubber ducks, sharing that she'd been 'obsessed' with the squeaky toy ever since she was young.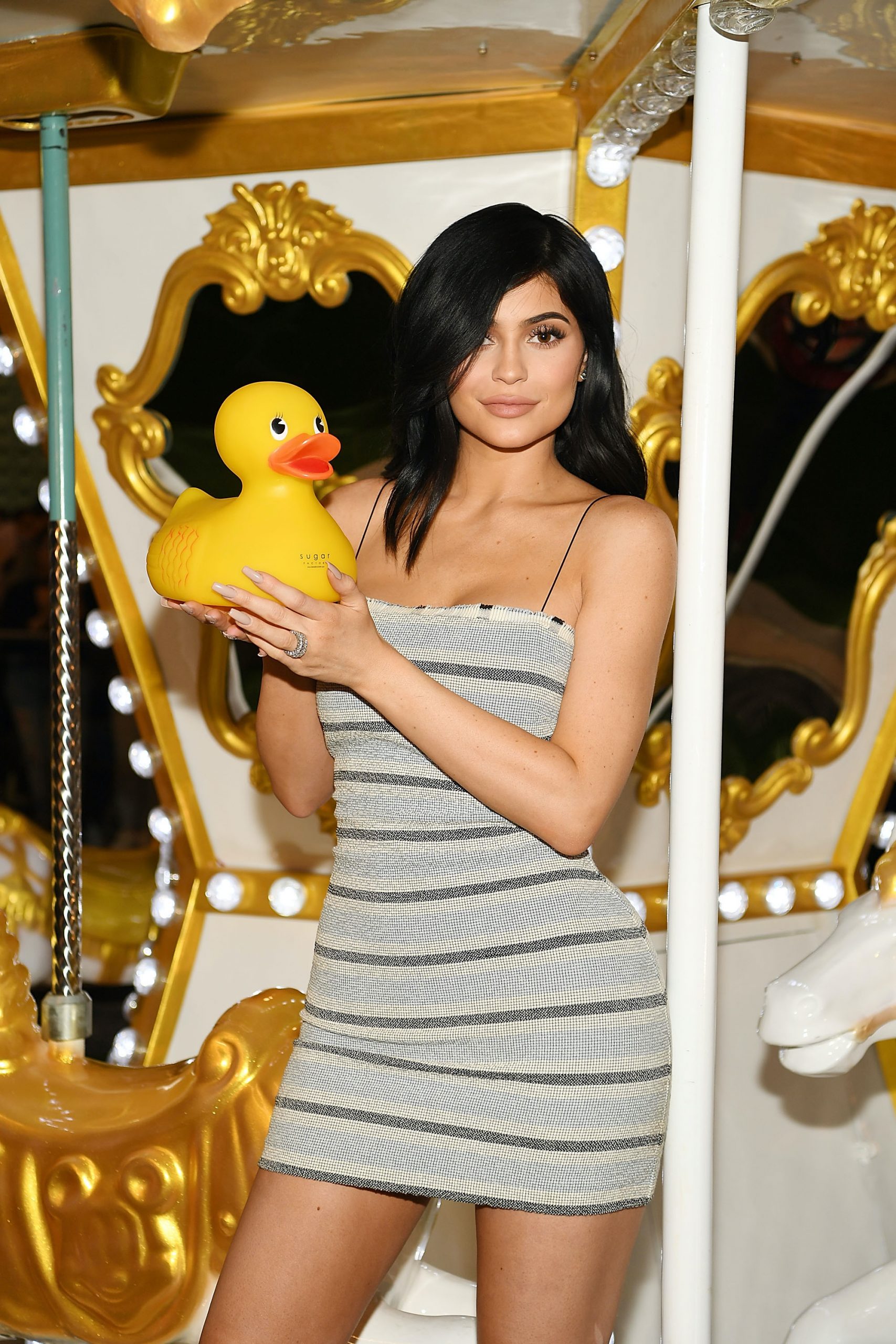 RELATED: Kylie Jenner Claps Back After Fans Accuse Her of Snubbing Black Designer
"I was obsessed. And I loved rubber ducks — I still have them," she said. "Every kind of rubber duck you've ever seen in your life. Every birthday all I ever wanted was rubber ducks. It was so weird."
While she probably doesn't have an entire closet dedicated to her ducks, we can guess that Jenner has a special place in her home for her popular bath toy collection.