Is Kylie Jenner Planning to One-Up Kim Kardashian West?
Kim Kardashian West has easily secured the title of most famous Kardashian for nearly two decades. But, Kardashian West's baby sister, Kylie Jenner, has been giving her a literal run for her money as of late. Not only does Jenner have a much larger net worth than that of her sister (known globally as the youngest "self-made" billionaire), she also has nearly as many Instagram followers as her older sister.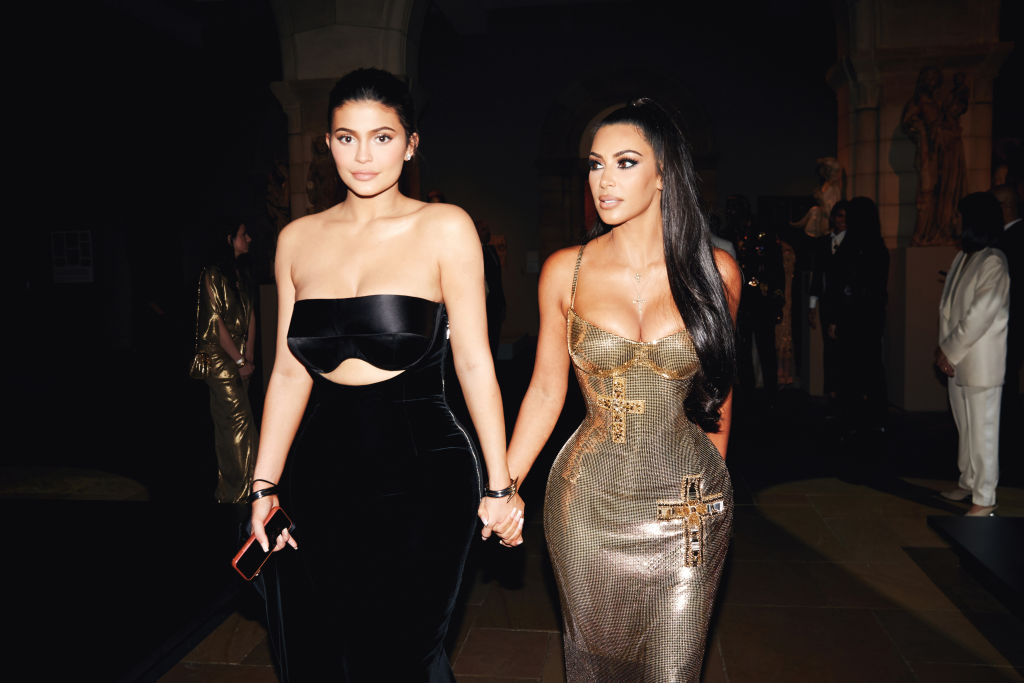 Though Kourtney Kardashian has felt pressure to keep up with her fellow KarJenner's following Jenner reaching billionaire status, Kardashian West seems to not let Jenner's net worth affect her as much. For Jenner's part, she looks up to Kardashian West a great deal and has been open about how much she has sought advice from her older sister to help her navigate extreme fame. "Happy birthday to my beautiful big sister. I'm so blessed to have you in my life!! Your love, guidance, selflessness, and loyalty are unmatched I love you in this life and beyond," Jenner posted on Instagram on October 21 in honor of Kardashian West's birthday.
Kim Kardashian West rented out her childhood home for Kris Jenner's birthday
But, Kardashian West isn't the only KarJenner who celebrated a birthday recently. Kendall Jenner turned 24 on November 3 and two days later, the KarJenner momager, Kris Jenner, celebrated her 64th year around the sun. For her mother's birthday, Kardashian West went all out and rented out her childhood home for the day. "Okay. So our lunch is not at the Beverly Hills Hotel today. So open up your invites to see where we're going," the KKW Beauty owner said in a video that she later posted to her Instagram page.
Will Kylie Jenner buy the house
After it was revealed that Kardashian West had rented out her childhood home for the day, Kris Jenner and her other daughters got emotional. Kardashian West was quick to clarify with a caveat that she'd only rented it for the day. "Big disclaimer I did not buy it. I rented it for the day. I did not buy it. It's not for sale," the mother of four said. The room erupts in emotion, but if you listen closely you can hear someone who sounds a lot like Kylie "billionaire" Jenner say, "Let's buy it." Following that, another persona chimes in "Kylie's like 'I want to buy it.'"
Will Kylie Jenner one-up Kim Kardashian West
But, is Jenner really planning to one-up her older sister? Certainly, with her net worth, she could likely afford to buy the house no matter what the asking price. Though the Beverly Hills home is not currently for sale, Jenner could always make the current owner an offer that they can't refuse. But, it's also quite possible that Jenner was just joking and that she has no real plans to usurp Kardashian West's gift by purchasing the house outright. After all, Jenner has openly admitted that her sisters often like to joke about her billionaire status. But, even if she does decide to one-up her sister, we're certain it's a gift the whole family will enjoy.