Kylie Jenner Posts a Surprising Number of Photos Without Makeup
One scroll through Kylie Jenner's Instagram and you'll see a ton of glammed-up pics from her photoshoots and promoting Kylie Cosmetics. But the youngest sibling of the Kar-Jenner family actually posts some fresh-faced selfies as well. This is surprising given that she's a makeup mogul and comes from a family that loves showing off their glitzed-up looks.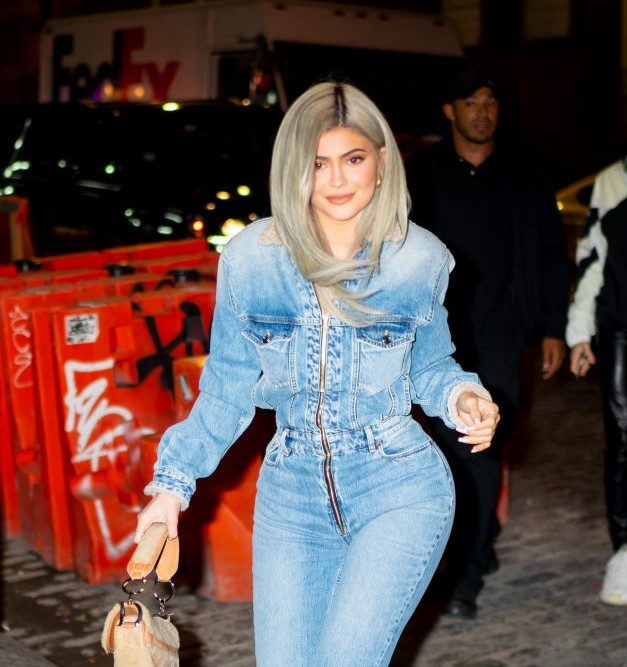 Jenner though goes by her own rules and has no problem posting more toned-down looks than her siblings, treating fans to a number of natural pics via social media.
Here are a few of her best makeup-free shots.
The morning selfie
In March 2019 before Caitlyn and Kris Jenner's daughter was getting everyone up to "Rise and Shine," she woke us up with a cosmetic-free morning selfie.
Her fans were delighted with the pic and flooded the comments section to tell her that she's "naturally gorgeous" and "doesn't even need makeup."
The sun-kissed selfie
This photo had Jenner fans split, not because they didn't like it just because they weren't entirely sure if it was a completely makeup-less selfie.
Her eyelashes look long and thick but it's hard to tell if they're coated with a ton of mascara. Also, we can't say for certain if she has any foundation or concealer on because of the way the sun is hitting her face.
Either way, many of her followers couldn't help but point out how radiant she looks in the post and left comments like "flawless," "QUUUEEEENNN🤤🤤🤤," and "this lighting is everything!"
The all-you-see-is-bling selfie
In this pic, Jenner looks to be wearing her eyelash extensions rather than an extensive amount of eye makeup. She even posted about being "naturel" in the caption.
Since the Life of Kylie star doesn't appear to have an ounce of makeup on, her fans complimented her on that and then turned their attention to the massive, sparkling ring she's sporting on her finger.
The 'beautiful also' selfie
This photo made it to Instagram on May 17, 2018, and is about as real as it gets if you're looking for a pic of a celebrity not wearing any makeup.
You can see every one of Jenner's freckles in this snap and we totally agree with her caption about looking beautiful without makeup on her face.
Jenner's fans also agreed as most of those who commented talked about how pretty she is and said that seeing her bare face is refreshing.
The one with Stormi
Jenner gave birth to her and Travis Scott's daughter, Stormi Webster, in February 2018. A few months later, Stormi made an appearance with her mom, well sort of, in this makeup-free post.
You can see part of the little girl's face trying to get in the shot.
"I spy with my little eye," Jenner wrote.
Of course, her followers noticed Stormi's cuteness but they also complimented Jenner on showing off her freckles for everyone to see again.
Read more: Kylie Jenner Eats This Every Single Day To Stay in Shape