Kylie Jenner Proves She's Never Been More Relatable With a Funny Video
Kylie Jenner has been firmly in the spotlight for all of her adult life. As the youngest member of the KarJenner clan, the 22-year-old grew up encased in a world of fame and scrutiny. Add in Jenner's billionaire status, millions of followers, and access to practically everything she's ever wanted, and it can be hard to find the young mom relatable. However, every once in awhile Jenner shows her loyal following than in many ways, she's just your average Jane.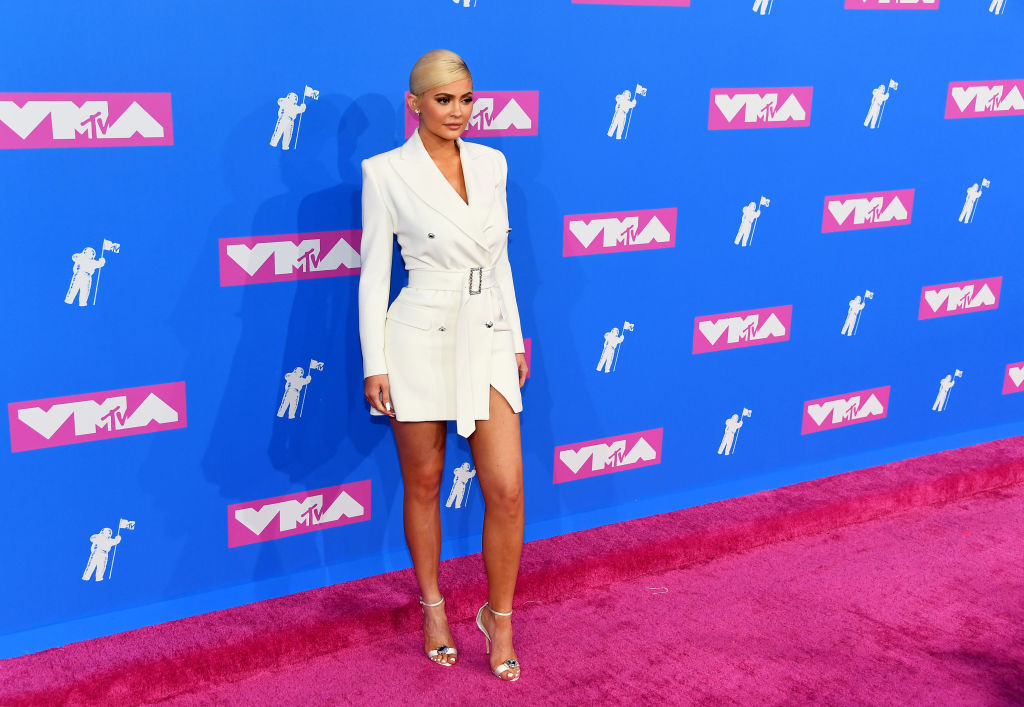 Recently, Jenner posted a series of videos to her Instagram story. As the mother of one is getting over a cold, her social media activity has been a little lower than usual. However, Jenner made sure to take time out of her day to make her fans jealous with a video. Taking to her Instagram story, Jenner posted a series of videos that made her equal parts enviable and relatable.
A donut a day keeps the doctor away
"I'm still getting over my sickness but, serious question. I already had one Krispy Kreme, they just got here, they're warm, you guys. Fresh Krispy Kremes. Which one do you guys think I should eat next? This one? Cause it looks like a perfect Krispy Kreme. I'm gonna say this is the left one. Or should I eat this right one, which kind of looks different from the rest? The hole isn't as perfect but it looks fat and juicy. Whoa," the 22-year-old stated before asking her fans to vote on which donut she should eat next.
Though the vote was split fifty-fifty, Jenner's friend and makeup artist stepped in and ate one of the donuts in question, leaving Jenner to eat the other one. "Look how good this looks. They're still warm," Kylie mused whilst taking a bite. "These Krispy Kremes are on another level today," her friend exclaimed in agreement.
Kylie Jenner's best friend, Anastasia Karanikolaou
But Jenner's makeup artist wasn't the only friend that Jenner was down to share her Krispy Kremes with. Her best friend, Anastasia Karanikolaou, (known socially as Stassie Baby) immediately experienced FOMO and quickly DM'ed Jenner to make her feelings known."Wtf I need one," wrote Karanikolaou. "Stas they're hot," the Kylie Cosmetics owner wrote back. "Can you send me one? I'm crying. I can't stop rewatching the videos," Karanikolaou wrote. "Of course," Jenner replied.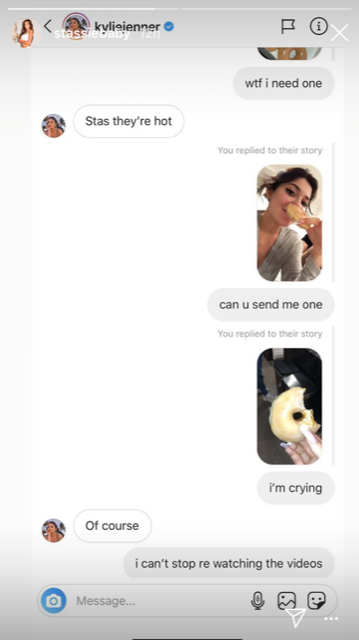 Jenner sends Stassie Baby Krispy Kremes
True to her word, Jenner did, in fact, send her long-time bestie some delicious donuts. "Stass hit me and was, of course, hypnotized by my donut videos, So I am sending three your way. Stassie baby, let me know when they get there … with a special note," Jenner said in a clip. Jenner's next slide consists of her showing off three Krispy Kreme donuts in a glass container. "Oh, and I need my Tupperware back," the 22-year-old wrote.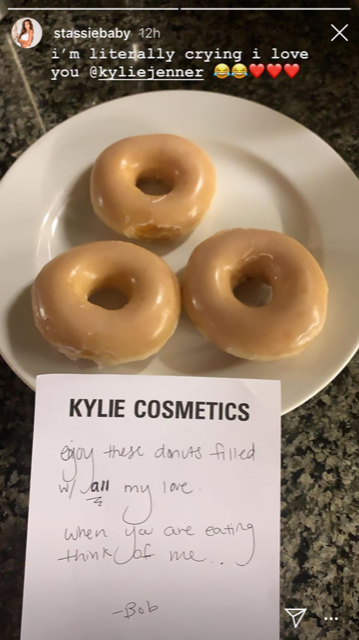 Kylie Jenner house calls
"Enjoy these donuts filled [with] all my love. When you are eating think of me -Bob," the Keeping Up with the Kardashian star wrote, clearly signing the aforementioned note with an inside joke. Karanikolaou was quick to update fans that she'd received the donuts in her own Instagram story. "I'm literally crying," Karanikolaou captioned the picture. Looks like Jenner enjoys Krispy Kremes as much as we do. Celebrities…they're just like us! You know, if we could afford to have a messenger/driver send three lone donuts over to our best friend's house.