Kylie Jenner Reveals How She Fights the Stresses of Life and Fame
Fame at a young age can have devastating consequences for many people. Headlines announcing another star child checked into rehab are constant.
However, Kylie Jenner has managed to avoid many of the pitfalls that her fellow celebrities fall into, even though she's been famous for most of her life. How does she manage to keep everything together, and not only survive, but thrive? Let's take a look at how Jenner fights the stresses of life and fame.  
Kylie Jenner's hectic schedule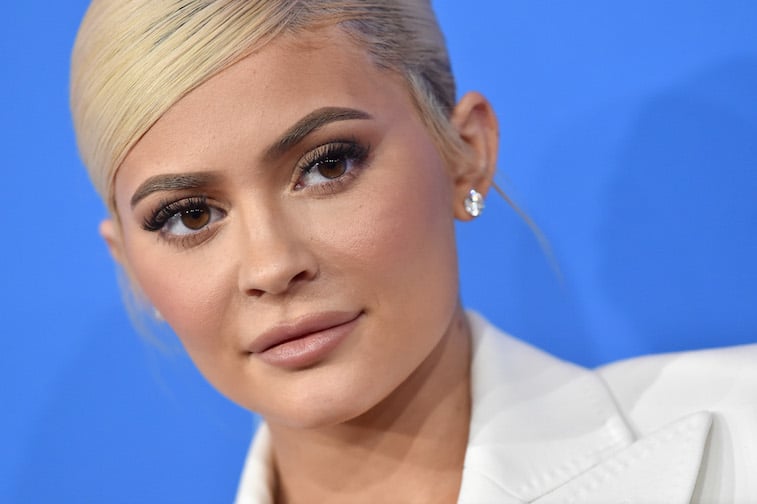 At only 21 years old, Jenner is balancing motherhood, a relationship, and a billion-dollar makeup empire. Add to that to her overwhelming fame, which comes with constant photoshoots, interviews, and zero privacy. Jenner is living the life many of us dream of, but most probably don't realize how crazy stressful her life can be.
Luckily, Jenner seems to really enjoy her work. She told People, "I love everything about being in business. When I am not working, I get anxiety. Already, I am expanding my lip kits and developing new products like eye shadow, eyeliner, concealer, and bronzer," Jenner says. "When I get up in the morning, I can't wait to start working!"
If only we could all feel that way about our work. The world would be a much happier place.
How Jenner handles stress
Even when you love your work, and love your life, it can still be overwhelming at times, and Jenner isn't immune to stress. But she's found healthy ways of handling her difficult days.
"There are definitely moments when I get stressed out," Jenner told Harper's Bazaar Arabia. "I'll take the week off and spend more time with Stormi, or I like to go on trips when I'm feeling overwhelmed. I just have my little message in life. I feel that we all do, even if you're not famous. As human beings we get stressed out and we all have our little way of coming back together."
Spending time with family is a fantastic way to combat stress, especially if your family get along pretty well, like the Kardashian-Jenners do. Family members can support each other, and give each other a boost. Jenner gets a lot of support from her mother, Kris Jenner.
She told Harper's Bazaar Arabia, "I respect my mother as my mother. I definitely don't treat her as a sister or a best friend. I feel super-blessed that we're so close and I can talk to her about anything like a sister, or like a best friend. But she definitely is a huge mother figure in my life."
Jenner also has the love and support of her four sisters. When Jenner launched her skincare line, Kylie Skin, the whole family showed up to support her. She posted a photo of the group on Instagram which showcased exactly how much love there was around her.
Jenner captioned the photo, "Family over everything 💗 don't know what I'd do without these strong beautiful women in my life."
Her sisters displayed their love in the comment section of Jenner's post. "I'm so proud of you," Kourtney Kardashian wrote. Kim Kardashian chimed in with a heart emoji and "same."
Kylie Jenner manages stress by staying healthy
When you're as famous as Jenner, there's big pressure to look your best all the time. But staying healthy with a high-nutrient diet and exercise is also a great stress reliever. A high-intensity workout can work off any anger or negative emotions that might be bothering you, and calming exercises, like yoga, is fantastic for staying centered. 
Jenner works out several times a week. Lately, she's been focusing on HIIT (high-intensity interval training) workouts and involving the whole family.
A source told E! News that Jenner turned her workouts into a "really fun family event in the mornings." The source continued, "She loves working out with her sisters and they motivate her a lot."
Jenner seems to have her crazy life under complete control. It's really impressive that she's able to handle everything at only 21 years old, when many middle-aged adults are still trying to figure it all out.